The Pillars of Our Faith — Your Weekly Reflection from CMMB
By CMMB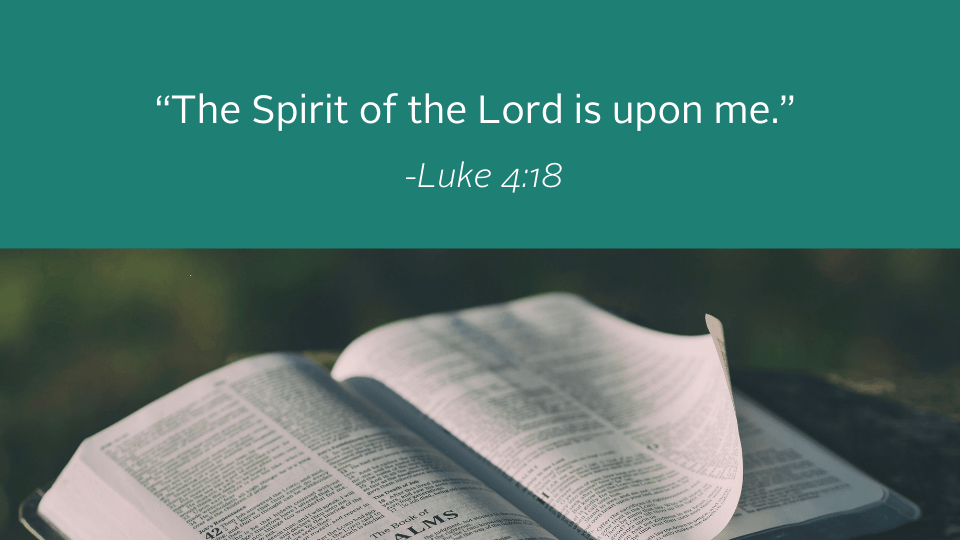 Subscribe to CMMB Weekly Reflection podcast on Apple podcasts and Spotify — and please leave us a rating and review. Sign up here to receive reflections straight to your inbox.
---
Today we read two sections from Luke's Gospel. The first provides context about the purpose of his writings. The second section, which we will focus on in this reflection, establishes the foundation of Jesus' ministry.
The section takes place on the Sabbath day, when Jesus has returned to his hometown of Nazareth. In the Synagogue, he is handed a scroll of the prophet Isaiah.
From it he reads,  "The Spirit of the Lord is upon me, because he has anointed me to bring glad tidings to the poor. He has sent me to proclaim liberty to captives and recovery of sight to the blind, to let the oppressed go free, and to proclaim a year acceptable to the Lord."
These promises to serve the poor, heal the sick, and free the oppressed became the pillars of Jesus' ministry—and they live on in our church community.
At CMMB, these promises are reflected in our mission. Following in the footsteps of Jesus, we build off the pillars of our faith in pursuit of a better world.
We will conclude today's reflection with the words of our community mobilization assistant in Zambia. As a member of our Child Protection Team, Watson and his colleagues play a critical role in helping to shape the world we seek—starting with guiding vulnerable children to brighter futures.
This excerpt comes from a recent interview where he was asked to share one thing he wants all of us—those who believe in CMMB's mission—to know about the people he serves. His words remind us that every action yields impact.
I get to experience how appreciative the beneficiaries are for the support from CMMB and the donors. They always express that there has been change because of this support. It's not always easy to get this amount of support for the communities we work in. I am doing what I can now, but there is so much more impact to be done and written about. We should continue our efforts of coming up with sustainable ways to help these communities. Let's continue to do more of this kind of work.
If you're interested in hearing more from Watson and his work on Zambia's Child Protection team, we encourage you to do so by clicking HERE.
In grace and peace,
CMMB