"Someone Cares About Them" – A Conversation with Community Mobilizer, Watson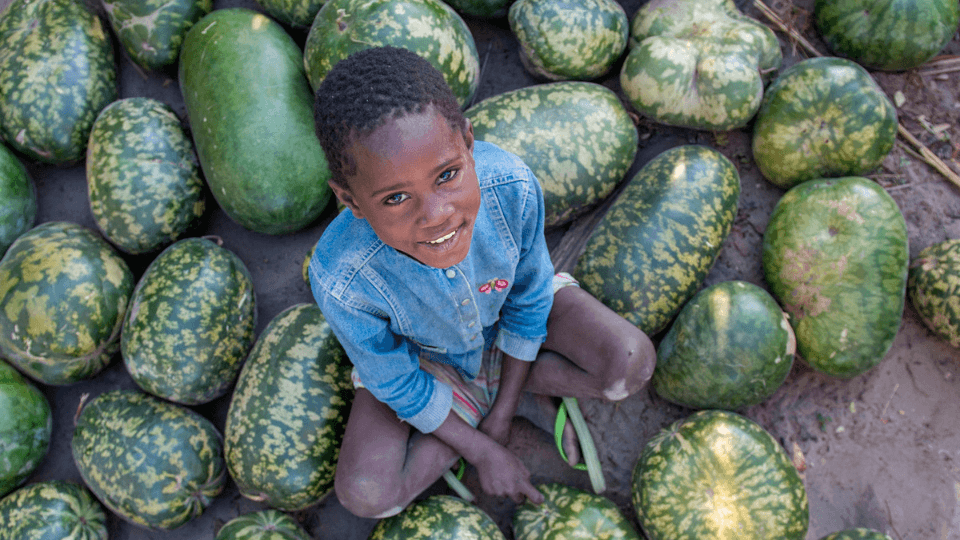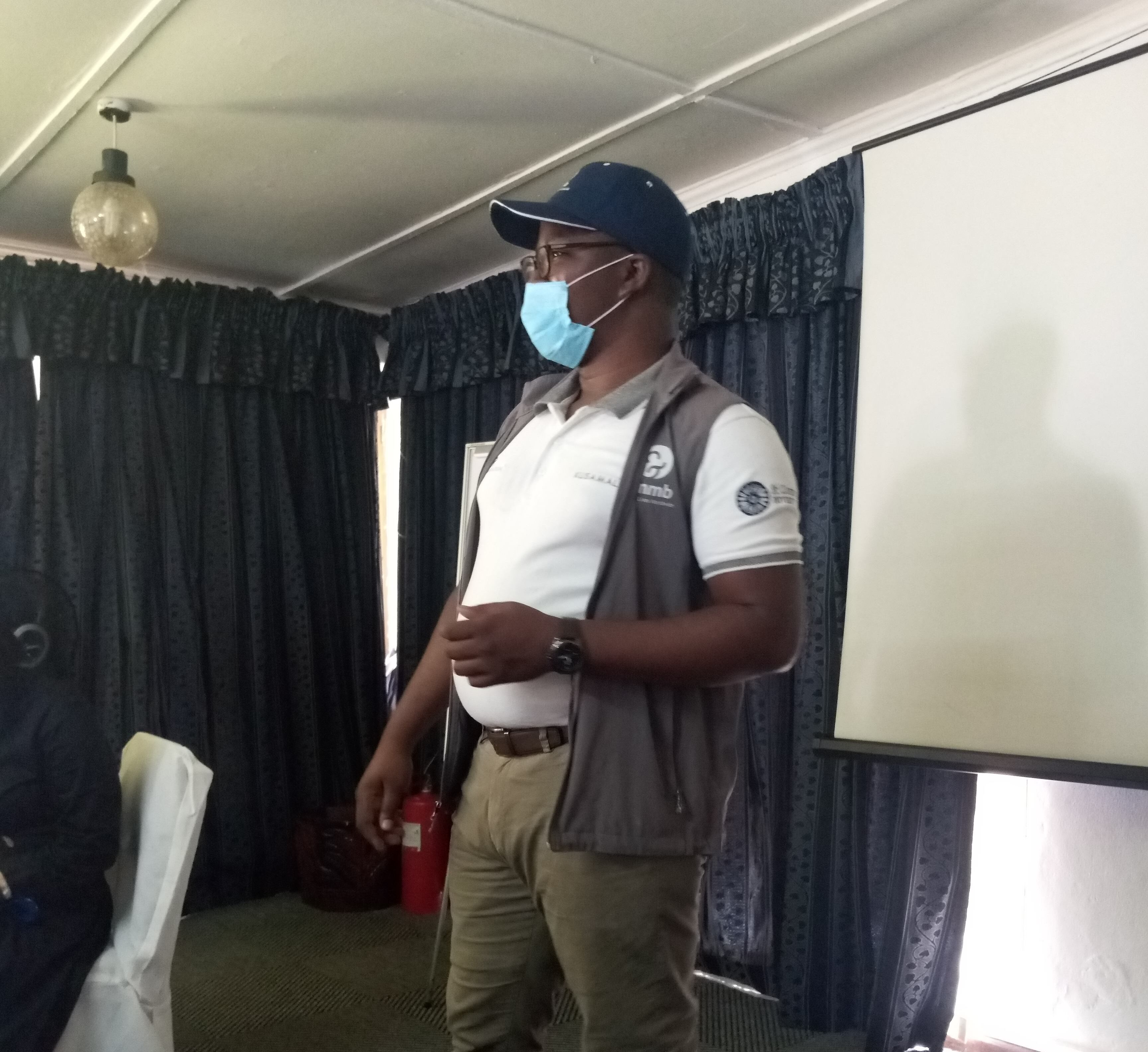 Watson works on our child protection team in Zambia as a community mobilization assistant. His work with Kusumala and Kusumala+ helps vulnerable children and children with disabilities access services, psycho-social support, and more through community-based interventions. We recently had the opportunity to learn more about his work and his motivations. We hope you will find it as inspiring as we do. 
*Some images are only representations of people served.
---
Can you tell us more about the people who are served by these programs?
I work on all projects, beginning with children and the beneficiaries of Kusamala Plus and Kusamala Men. The children and parents that we are serving have different educational, health, and overall social challenges.  These people live in places of extreme poverty. We must be intentional with all that we do because we want to merge their expectations with ours—especially in coordinating with governments and ensuring that they can access health services in their community.
Can you share with us stories that highlight successful mobilization at the community level?
We worked with a family who was separated for some time. The father had re-married and was not able to support his two children. The father and the children's stepmom also could not figure out how they could work together to accept these children. Unfortunately, both children ended up moving out of the house and into the streets. As a result, our team of caregivers began talking urgently to this man and his wife to bring the family back together. Now the children are back home, and we were able to support them. For example, we were able to provide one of them with school supplies. It makes me feel good knowing that these children are back home. They're able to get the love that they need from their stepmom because of our works.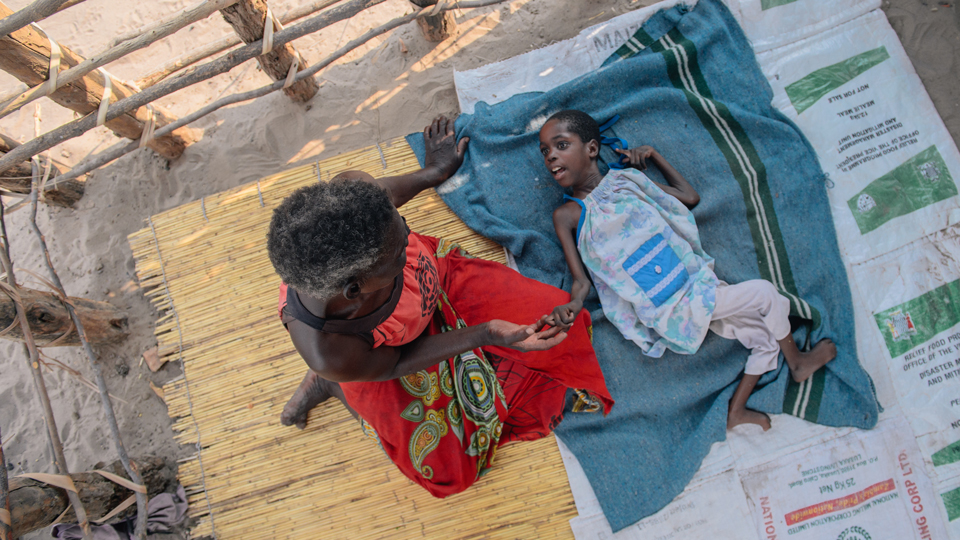 Another story I can tell is of a boy with a physical disability requiring a wheelchair. His mother needed assistance in looking for a wheelchair, and our team helped with that. We looked to other partners that provided assistive devices and got in touch with one. After some communication, we were able to source one wheelchair for the child. This child now has a smile because he and his mother can move to different places. They can go to church, the playground, and many more other areas in the community. It makes me feel good to see that in all this, the child can now access most of the community events because he has an assistive device.
We are serving many children who need these kinds of supports. One mother was giving up on her child with cerebral palsy because she felt that change couldn't come to the child. So, we went in with a team of supervisors and caregivers, assigning one caregiver to visit her each week—the team spoke to the mother, trying to understand why she was hopeless. Then we sought out ways in which neighboring homes could help to support this mother emotionally. After some time, the mother accepted the situation and began working towards helping the child improve. In the end, the mother gave us a story of how she is more comfortable in supporting the child's needs. We can observe these changes because of the works that we do. Such stories keep me moving, the impact that we're able to bring to the community.
These interventions have such an enormous impact on people's life. Can you speak more on this?
Sometimes, people think that they need a lot. You realize the small things that we do, including reminding them to go to the clinic with their child or attempting to get a service, shows them that someone cares about them. They know that they have to do their part in helping their child and realize how important their child is to society.
"You realize the small things that we do, including reminding them to go to the clinic with their child or attempting to get a service, shows them that someone cares about them."
What challenging moments have you come across in this line of work?
We experience stories in the community where you feel like you haven't done enough. For example, one mother needed so much help for her child who had a disability. We took her child to a specialized hospital, and the doctors recommended that the child have surgery. The mother could not afford to pay for the surgery, as she had already communicated that she needed many things, including financial support.
When the volunteers shared this with me, I knew our project was limited, so I began to communicate with people in the government. I lobbied for resources from other organizations and partners. In the process of doing so, I received the news that there was no need to fight anymore because the child had passed away. I felt so bad. I thought the organization, government, and other partners should not allow such a thing to happen. Why would a child die because their parent doesn't have the money to pay for their surgery? We are losing children because our healthcare system is poor.
Maybe that is the only case that I know of, but surely many other mothers and children are going through similar issues within the community. Up to date, the government has not figured out how to support children with disabilities and give them the education they need. There should be more human resources training, enough resources, and equipment to help children with disabilities in different communities. When I compare the policies put in place and what I witness on the ground, I see that they do not match.
How do you take care of yourself and deal with the implications of working in a space that can be very emotionally challenging?
When I know that I have at least tried to do something, that helps me. I also go to church. When I sing and worship, I become better after that. I also talk to my family and laugh with my nieces and nephews. That helps me a lot.
You've described both encouraging and challenging stories related to your work. Can you share with us what inspires you to serve the communities that you work with?
I've grown up in the communities I am serving, and I know the kinds of problems that people face every day because I've faced those problems, too. When I was younger, I lived in the village where it was difficult to access education and health care. I can recall people getting sick for days because they did not have access to health care and services. In many cases, medicine from the government sites was limited. Even when it came to education, I would have to walk 12 kilometers to the nearest school.
"I know the kinds of problems that people face every day because I've faced those problems, too."
That was tough to go through as a child, but I got used to that kind of life. Then when I grew up, I asked myself how I help solve problems of people not having access to certain services because of poor policies or even poorer facilities within public institutions.
When I finished secondary school, I got so motivated because of what I passed through in my life to join teams at the community level and to do community work. I began community work even before going to the University. I was aiding in sensitization and communication, giving a lot of information to the community. That is what motivates me to work with charity organizations. To work with people on the ground, that can do community work and community service.
Is there anything you want those who support CMMB and the projects you are currently working on to know about the people you are serving? 
I get to experience how appreciative the beneficiaries are for the support from CMMB and the donors. They always express that there has been change because of this support. It's not always easy to get this amount of support for the communities we work in. I am doing what I can now, but there is so much more impact to be done and written about. We should continue our efforts of coming up with sustainable ways to help these communities. Let's continue to do more of this kind of work.