The Virtues of a leader—Your Weekly Reflection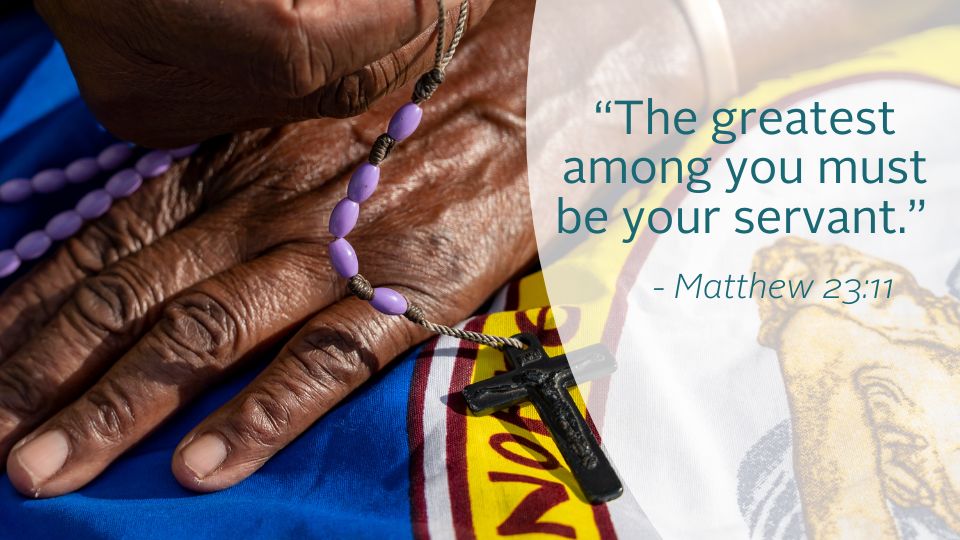 In today's Gospel, Jesus reflects on the virtues of a strong leader.
Among a crowd of listeners, Jesus criticizes those who consider themselves a leader but do not embody the true virtues of one.
"For they preach but they do not practice, says Jesus. "They tie up heavy burdens hard to carry and lay them on people's shoulders, but they will not lift a finger to move them."
So how does one achieve the virtues of leadership? Jesus reveals this at the conclusion of our reading.
Jesus says, "Whoever exalts himself will be humbled; but whoever humbles himself will be exalted."
When you consider the leaders in your own life, who comes to mind? At CMMB, we cannot point to just one example of leadership. We are blessed to see the virtues of a leader in so many.
We see compassionate and committed leadership in the community health workers, who promote health and healing to their neighbors. We see selfless and inspired leadership in our volunteers, who share their time and skills around the world. And we see generous leadership in supporters like you, whose belief in our mission allows us to share the promise of health with our brothers and sisters in need.