There Are Riches in Sacrifice — Your Weekly Reflection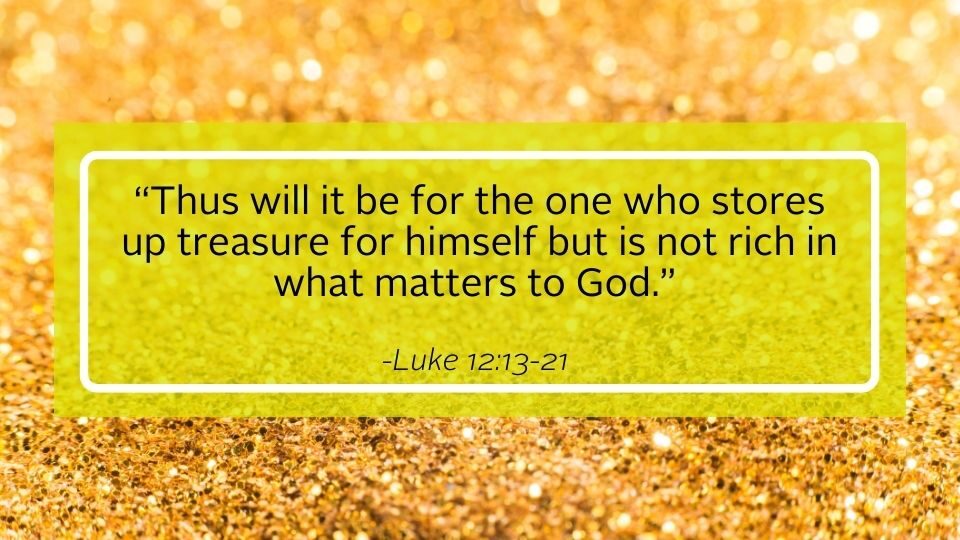 Subscribe to CMMB Weekly Reflection podcast on Apple podcasts and Spotify — and please leave us a rating and review. Sign up here to receive reflections straight to your inbox.
---
How does one measure a life well lived? In today's Gospel, Jesus asks us to reflect on this question and challenges us to look for the answer beyond ourselves.
To guide us in reflection, Jesus offers a parable. In the story, a man's crops have just yielded him riches. So much so, that he intends to spend the rest of his days relaxing and reaping the benefits of his crops. But God has different plans.
He calls out to the man, revealing that his judgement day has already arrived. It's in this way that the man comes to realize his personal riches do not matter to God.
To measure a life well lived, we must first understand what God finds value in.
God sees richness in compassion, care, and sacrifice. He sees richness in a world where those who have too much give, and those who do not have enough receive. God sees richness in the lives of those who do not wait to be confronted with need but seek it out instead.
At CMMB, we align ourselves with organizations who join us in seeking out need and delivering relief. One of these organizations is the Refugee Health Alliance (RHA). With support from our Medical Donations Program, RHA is responding to a growing exodus from Latin American countries, reaching refugees seeking relief in Tijuana, Mexico.
Rosalia, a 34-year-old mother from Honduras, fled her home with her four young children and husband after her 16-year-old son was severely beaten by a local gang. With only the possessions her family could carry, they arrived in Tijuana and Rosalia started experiencing persistent fatigue, dizziness, headaches, and occasional heart palpitations. Thanks to RHA's distribution of CMMB medical donations, Rosalia was able to seek medical care, without worrying how she was going to pay for it. She was diagnosed with severe hypertension and prescribed medication.
Rosalia was also encouraged to return to the clinic for regular checkups. Without RHA and their partnership with CMMB's Medical Donations Program, Rosalia's children could have lost their mother. We are thankful for RHA and the work they do to help us reach people like Rosalia. Read more about the need in Tijuana and what we're doing to help alleviate it on our blog.
As we begin a new week, consider the riches you have in your life. In what ways might God find value in them? Join us as we challenge ourselves to grow our riches in the eyes of God by finding new ways to share them.
Portions of today's reflection were adapted from and inspired by the Loyola Press Sunday Connection.