Three Questions with CMMB's Jesse Kihuha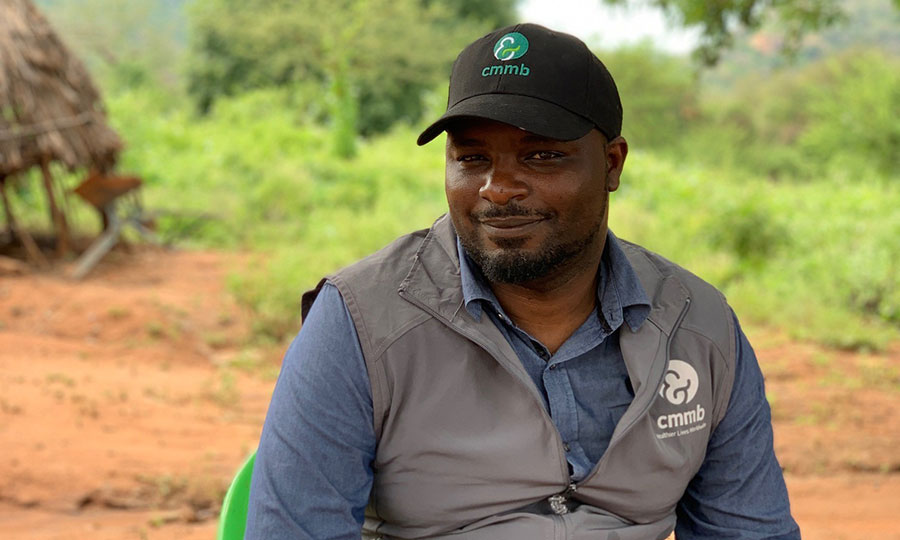 Jesse Kihuha has seen a lot over the past decade. As the manager of our Children and Mothers Partnerships (CHAMPS) program in Kenya, Jesse has helped CMMB bring the promise of health to those who need it most in the remote, rural communities where we work. The result has been nothing short of life-changing.
We recently asked Jesse three simple questions about his motivations, impact, and more. His words are sure to inspire.
---
What motivates you to do the work you do?
My work provides me the opportunity to give my energy and experience to make a difference in the lives of vulnerable families.
Can you describe the change you have witnessed over the past decade?
In CMMB's mission, one of the most striking outcomes has been seeing sick children and mothers receive a fair, fighting chance as we strengthen health systems within communities and health facilities.
I must also admit that the work has changed me, enabling me to realize that, with the experience I have gained over the years, I have a lot to give to bring transformative change,  hope, and dignity to vulnerable families.
What is a moment, past or present, that inspires you?
There are several babies and mothers whom I could mention, whose lives have been saved through the emergency newborn care services supported by CHAMPS. Four newborn units and maternity units have been constructed, equipped, and staffed to deliver lifesaving care.
There are, sadly, two stories of mothers who passed away because care was far from where they were. Being witness to these tragedies have kept my team and myself awake to ensure that this is no longer the reality, no matter the cost.
At the same time, one unique story that drives me is of Stephen, a nurse saving lives at a local hospital in Mutomo. He was trained in a CMMB-volunteer initiative called Helping Babies Breathe. This curriculum equips frontline health care workers with the much needed skills to save newborns when their breathing is delayed in what's called the 'golden,' or very first, minute of life. The initiative also provided  facilities with the tools needed to resuscitate a newborn.
Following the training, Stephen shared with me the great impact his participation had. Thanks to his knowledge and commitment, Stephen resuscitated every baby who passed through his hands in need of lifesaving action.