Together, we serve with love—Your Weekly Reflection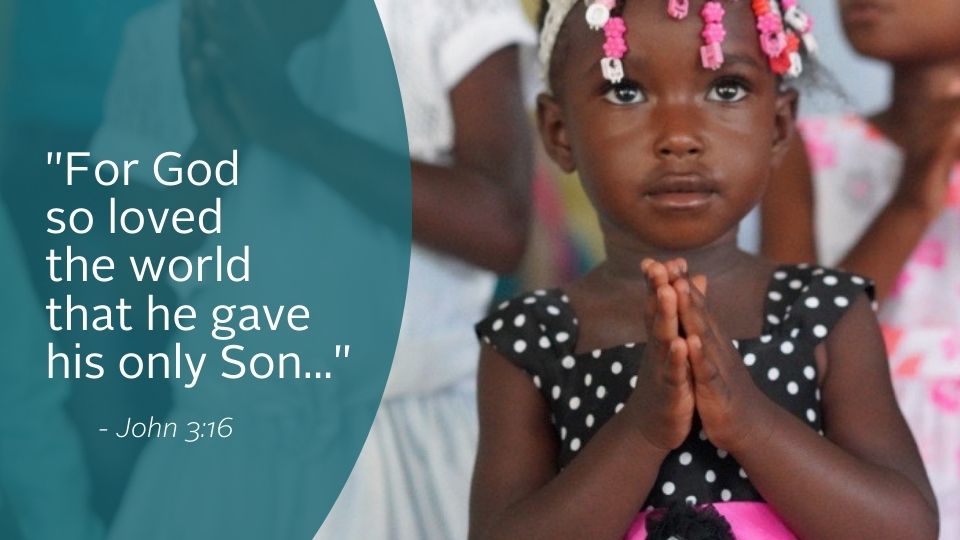 This Sunday and next are designated by the Catholic Church as solemnities—special days that call our attention to central mysteries of our faith. Today, we celebrate the mystery of the Holy Trinity, one God in three persons.
Today's Gospel begins after Jesus describes what it means to be born of both water and the spirit. John—the Gospel author—then offers further explanation of Jesus' words in what has become one of the Bible's most cherished verses.
"For God so loved the world that he gave his only Son, so that everyone who believes in him might not perish but might have eternal life." – John 3:16
To guide us in reflection today, we share an excerpt from Loyola Press Sunday Connection:
In the context of today's focus on the mystery of the Holy Trinity, the reading calls our attention to the action of God, who reveals himself in three persons: God the Father, Jesus the Son, and the Holy Spirit. God the Father, out of love for the world, sent his Son into the world in order to save it. Through the death and resurrection of the Son, we have been given the gift of the Holy Spirit. As three persons, God acts always as a God of love; he does not condemn the world but acts to save it.
There is much to reflect on when it comes to the mystery of the Holy Trinity. At CMMB, we draw special connection with God in every expression, who acts in every way, always, with love.
God acts always with love, and so we strive to do the same. In fact, love is one of the core values that guides our work. In reflecting with you today, we are reminded of a quote from Mother Teresa, a special partner of CMMB in the late 1970s and a beloved role model as we continue our love-inspired mission.
"Not all of us can do great things. But we can do small things with great love." – Mother Teresa
Thank you for joining us in reflection today, and thank you for joining us in our mission always. Together, may we serve with love.
---
Subscribe to CMMB Weekly Reflection podcast on Apple podcasts and Spotify — and please leave us a rating and review. Sign up here to receive reflections straight to your inbox.