Together in Service – Your Catholic Weekly Reflection from CMMB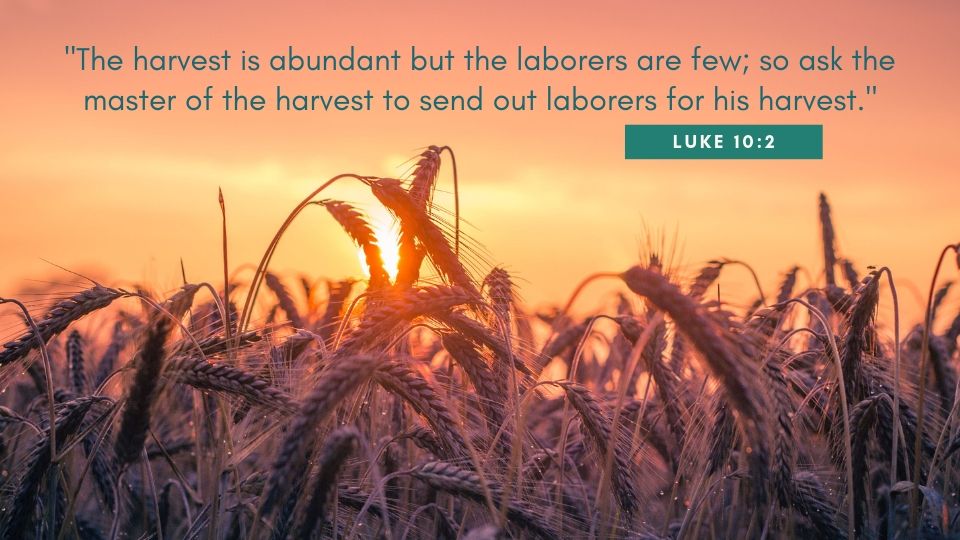 In this Sunday's Gospel, Jesus sends out 72 disciples in pairs, a sign that we are to work together to serve God's mission. Jesus knew that he needed help to share his message about God's love and forgiveness, so he asked the disciples to go from town to town, entering people's homes and healing the sick. He warned them that the mission would be a difficult one, but even if they encountered rejection, they were not to be discouraged. Traveling in pairs gave them safety and insured their success.
We've all experienced times when we've been able to achieve more with the help of others than we could ever have done on our own. Over 100 years ago, it was through the help of our committed partners that CMMB got its start. Since then we have collaborated with many organizations to help us increase access to medicine worldwide, respond to global emergencies, and build capacity in the most remote and disadvantaged regions of the world.
With a shared mission of serving the poor and underserved, Mercy Health and CMMB joined forces in 2013 to strengthen the local health system in Haiti's rugged southern coast. Mercy Health provided lead funding for the construction of Côtes-de-Fer's first hospital, and has been instrumental in equipping the facility and providing expert guidance along the way. In March 2017, the Bishop Joseph M. Sullivan Center for Health (Bishop Jo, for short) was opened to the community, providing critical clinical services and serving as a hub for improving community health.
"Our missions are intertwined, almost inextricably. We are both about extending the healing ministry of Jesus and we both believe that putting women and children first in terms of health education is a priority in the communities that we serve."
—John Starcher, CEO, Mercy Health
As part of our relationship, Mercy Health sends highly qualified health professionals on medical mission trips to support and strengthen the hospital. Mercy Health has organized four medical missions so far, the most recent one in May. Tracy Rock, an Emergency Nurse on the team, found the trip transformational.
"Visiting Haiti and its people has been one of the most humbling experiences in our lives. It was a privilege to be welcomed into peoples' homes, the community, and the hospital. The people of Haiti are rich in spirit, faith and community.
In Haiti, most people have no electricity, no running water, no sewer. Despite dire circumstances, Haitians do have hope. They believe in God. They believe in the generosity of others. They believe in a better life for their children."
—Tracy Rock, Acute Care Nurse, Mercy Health
Since the hospital's opening, the number of women delivering babies at the facility has gone up from just 6 per month in October 2017 to 56 in March 2019—that's a monthly increase of 833%. This is thanks to the efforts of our Community Health Workers encouraging women to have facility deliveries, and also because the quality of service at Bishop Jo has attracted more women to deliver in hospital.
We are extremely grateful to Mercy Health for their support in ensuring healthier lives for the people of Côtes-de-Fer. In following the Catholic tradition of helping others, we can achieve much more by joining hands.
In grace and peace,
CMMB/Healthier Lives Worldwide

*Today's reflection was inspired by Loyola Press.