US can't be the only one to shoulder the financial responsibility of AIDS
By Dr. Mark Dybul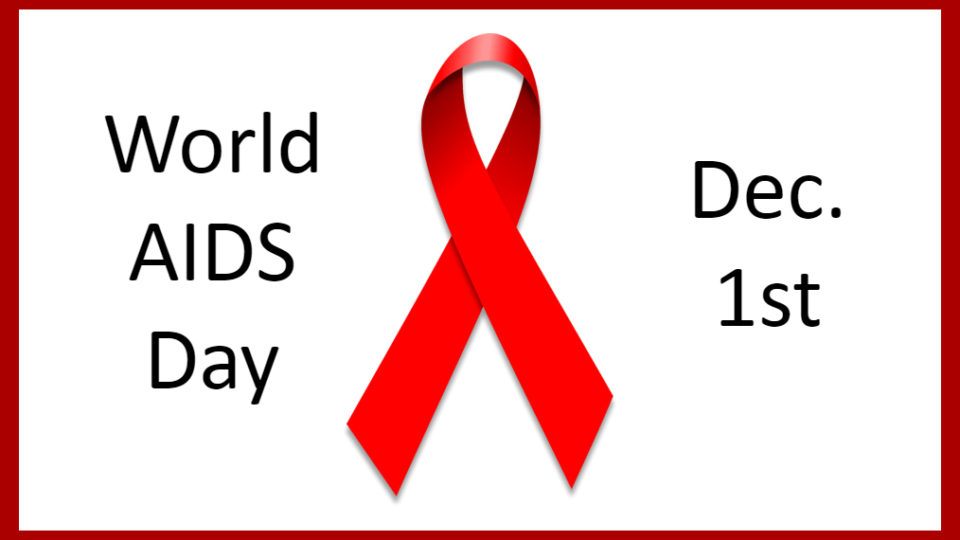 Mark Dybul, MD, is a friend of CMMB and served for many years on our board of directors. He is the former head of both PEPFAR from 2006 to 2009 and the Global Fund from 2013 to 2017. He is now Professor at Georgetown University School of Medicine. 
Ahead of World AIDS Day on Friday, 1st December, Dr. Mark Dybul writes on the importance of continued U.S. investment in the Global Fund as well as PEPFAR.
Article first published on November 29th, 2017 on The Hill
---
This Dec. 1 marks the 15th World AIDS Day since the Global Fund to Fight AIDS, Tuberculosis and Malaria was formed and nearly as many years since George W. Bush launched the President's Emergency Plan for AIDS Relief (PEPFAR), the largest international health initiative in history for a single disease.
Successive bipartisan Congresses and administrations have strongly supported those great acts of human kindness that, together, have supported lifesaving treatment for nearly 13 million people, mostly in Africa, played a key role in the significant decline in new infections, and enhanced the global standing of the U.S.
Early on, there was tension between those highly effective multilateral and bilateral organizations. But PEPFAR and the Global Fund are so aligned and have worked together so well that they now represent a remarkable model of leveraging resources and maximizing synergies for impact and results. The two-pronged strategy also doubles down on diplomatic dividends for the U.S. This successful model must be continued.
The U.S. government is the largest contributor to the Global Fund, but with a caveat. For every dollar provided, other countries must donate two. Concretely, that means the $1.35 billion per year given to the Global Fund yields nearly $3 billion from other countries. That allows the Global Fund to provide approximately $2 billion per year for HIV, far more that the entire U.S. contribution.
An additional $2 billion per year supports countries to implement effective malaria and tuberculosis programs, making the Global Fund by far the largest external funder of the fight against these diseases that have been devastating the human race since recorded medical history. Quite simply, there would be no global response to malaria and tuberculosis without the Global Fund.
In 2016, there were ~36.7 million people living with HIV.  ~2.1 million are under the age of 15.
The U.S. government effectively leverages contributions to the Global Fund from other countries to ensure the response to the top infectious disease killers is global and does not rest entirely on the backs of U.S. taxpayers. In fact, in the most recent fundraising round in 2016, eight top donors increased their contributions by 17.5 to 46 percent compared to 7.5 percent for the U.S. government. That leverage is a fantastic return on investment.
Perhaps as important as the financial leverage is the impressive programmatic synergy. Admiral Tim Ziemer, who led the President's Malaria Initiative (PMI) for 10 years and now is the lead at the National Security Council for global health, has always been very clear that PMI could not succeed without the Global Fund. Ambassador Deborah Birx, the current head of PEPFAR, has also made that point for HIV. And with good reason: The data is crystal clear.
One year ago, PEPFAR released surveys from four countries demonstrating impressive results. The data formed the basis for the recently released PEPFAR strategy. Three of those countries, Malawi, Swaziland and Zimbabwe, were not among the original 15 focus countries for PEPFAR. As one of the principal architects of PEPFAR, I know why: The Global Fund had very large grants in those countries.
From 2003 to 2015, the Global Fund provided approximately 40 percent of combined PEPFAR/Global Fund financing in the four countries and 60 percent in the two countries with the most impressive results. Because of joint planning to maximize synergies, the Global Fund provided more than 2.5 times the funding for treatment in those two countries from 2012 to 2015.
It is also noteworthy that PEPFAR and the Global Fund have worked with UNAIDS to press countries to increase their own financing for shared responsibility. Malawi now provides 25 percent of funding for its national program and Swaziland more than 50 percent including nearly all funding for first line treatment for adults.
Finally, there can be a perception that the bilateral program yields much greater diplomatic dividends. There is no doubt that PEPFAR has significantly increased appreciation for the U.S., especially in Africa, as a bipartisan report by former Sens. Bill Frist (R-Tenn.) and Tom Daschle (D-S.C.) has shown. But as the only person who has led both organizations, I can attest that U.S. leadership through both programs has been key to the enhanced respect for the U.S. among African countries, but also among allies in the G7 and beyond.
As budgets tighten, there is temptation to slip back to the false dichotomy and tension between bilateral and multilateral investments in HIV — and global health and development more generally. For 15 years, bipartisan administrations and Congresses have rightly resisted that temptation across party lines. The data are clear. The U.S. government cannot and should not shoulder the global financial or programmatic responsibility alone.
By maintaining leadership through both PEPFAR and the Global Fund, Americans reap a remarkable return on investment in the moral authority of the U.S. increased resources from the rest of the world, and many millions of lives saved. That is a legacy to celebrate, and to pledge to continue on World AIDS Day.
Mark Dybul, MD, is a Professor at Georgetown University School of Medicine and a Board Member at Friends of the Global Fight Against AIDS, Tuberculosis and Malaria. He led PEPFAR from 2006 to 2009 and the Global Fund from 2013 to 2017.