Podcast: Community-Driven Approaches to Vaccine Hesitancy
By CMMB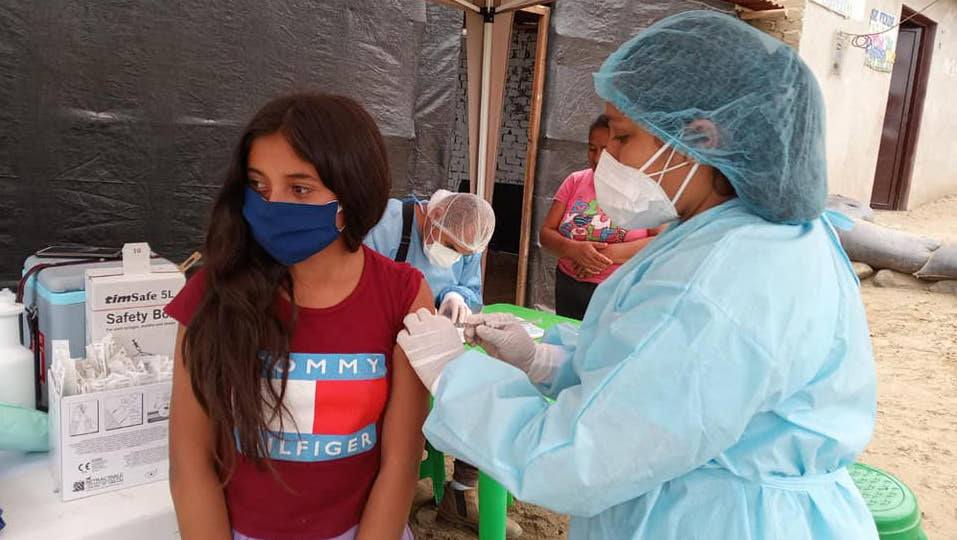 When it comes to addressing vaccine hesitancy in under-resourced regions, community engagement and building trust are essential. This is especially true in the rural regions of Peru, where access to basic resources like healthcare and water are extremely limited and the toll of COVID-19 is among the highest in the world.
"South America has only 5.5% of the global population, but it has 21% of deaths due to COVID-19 in the world," said CMMB Peru's Country Director Dr. Ariel Frisancho, who shared his experience increasing access to health in vulnerable communities for an episode of Sabin Vaccine Institute's Community Conversations on Vaccines.
"It also has the highest fatality in the world," he said. "Peru, two days ago, had already 3,542,000 cases confirmed and 212,000 deaths by COVID-19."

During a period that has resulted in such great loss among CMMB Peru staff and the communities they serve, Dr. Frisancho is witness to the pandemic's devastating ripple effect. Derailing the economy and halting social programs, COVID-19 stalled access to primary care and progress in vaccine adherence.  
"We had a health emergency with social and economic downturn."  
"Two years ago, we suffered a national quarantine, total lockdown, and curfew," said Dr. Frisancho. "Almost all business except basic grocery stores and pharmacies were closed nearly six months. The GDP fell 11.2% and the recovery has been slow. But worst of all, nearly four million people lost their jobs, and this generated a survival crisis within poor families. So, we had a health emergency with social and economic downturn. This added to the lack of initial access to vaccines."  
To begin the long process of repair and expansion of healthcare, Dr. Frisancho stressed the need to focus efforts at the community level. He calls on global leaders to advocate for localized solutions that address health equity needs beyond vaccines through a tailored approach—driven by the lived experiences of community members. 
"If we don't get our families or our community families inside the equation, if we don't get them inside the dialogue, we are going to have the risk of failing always," said Dr. Frisancho. 
"My final message to the world leaders would be: Remember, someone is knocking at the door," he said. "Just let them in." 
Click here to listen to the full podcast hear more from Dr. Frisancho, who was joined by Rubina Qasim, assistant professor at the Institute of Nursing & Midwifery at Dow University Health Sciences in Pakistan, to dive further into steps the global community can take to open more doors and build inclusive health systems.