VIDEO: Dr. Tom Catena Keynote Speech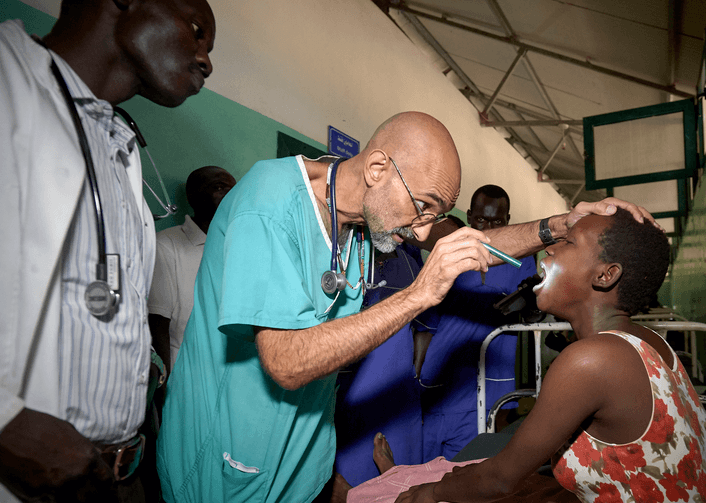 WISH (World Innovation Summit for Health) Qatar is a "global healthcare community dedicated to capturing and disseminating the best evidence-based ideas and practices." Earlier this year, longtime CMMB volunteer Dr. Tom Catena gave their keynote address, shedding light on the realities of operating a hospital in the war-torn Nuba Mountains of Sudan.
Dr. Tom Catena
"Dr. Tom" has been a CMMB medical volunteer in the Nuba Mountains of Sudan since 2008. He is the medical director at Mother of Mercy Hospital, which serves over one million people. Patients seek out Dr. Tom for ailments ranging from fractures, diarrhea, thyroid disease and cancer, to  victims of bombing attacks and malnourishment, spurred on by conflict in the region.
Dr. Tom's dedication is so extraordinary that he was listed as one of Time's 100 Most Influential People in 2015 and won the Aurora Prize for Awakening Humanity, a humanitarian award, meant to honor those whose exceptional work to preserve human life puts them in great peril. He recently received an honorary degree from Brown University, and during his speech he urged the 2016 graduating class to "…go out and make a difference in the world. You are the ones that people are counting on. This is my challenge to you." We are truly blessed to have this brave man in our community.