VIDEO: World Water Day – Interview with WASH Officer in South Sudan
By Emme Rogers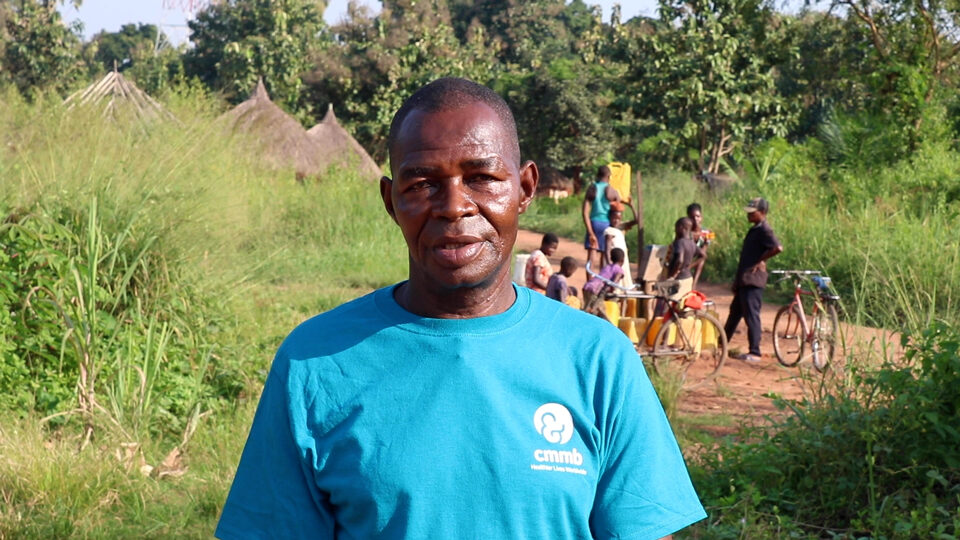 For World Water Day, CMMB sat down with Henry Bernard, WASH (Water, Sanitation, and Hygiene) Officer at CMMB South Sudan. Henry shared about the importance of increasing access to clean water to reduce waterborne diseases, how CMMB is supporting communities, and the challenges he and his team face working in South Sudan.
---
Why is access to clean water so important?
The importance of using safe water in the community is to reduce the number of diseases, like waterborne diseases, such as diarrhea and others. Because if there is safe drinking water in the community, there will be no diarrhea if they are using clean water.
How are CMMB South Sudan WASH officers supporting communities?
We are training the water management committees to take care of the boreholes (wells) in the community. Also, we are training hand pump mechanics for repair of the boreholes in the community. Also, we are training community hygiene promoters for distributing water purification sachets in the community. Then also, we are constructing latrines for health centers. We even have a program for rainwater harvesting in health centers.
What are the challenges that you and your team face?
There is insecurity in some areas. For example, two months ago we had a plan to go to Ezo to carry on activities there. The problem was insecurity in Ezo, which is near Tambura, so we were in fear and postponed the activities, which we were going to do in Ezo. That is the severe challenge we are facing.