At the Crossroads of the Heroism and COVID-19 in Nuba
April 1, 2020 •
Dr. Mike Pendleton •
Sudan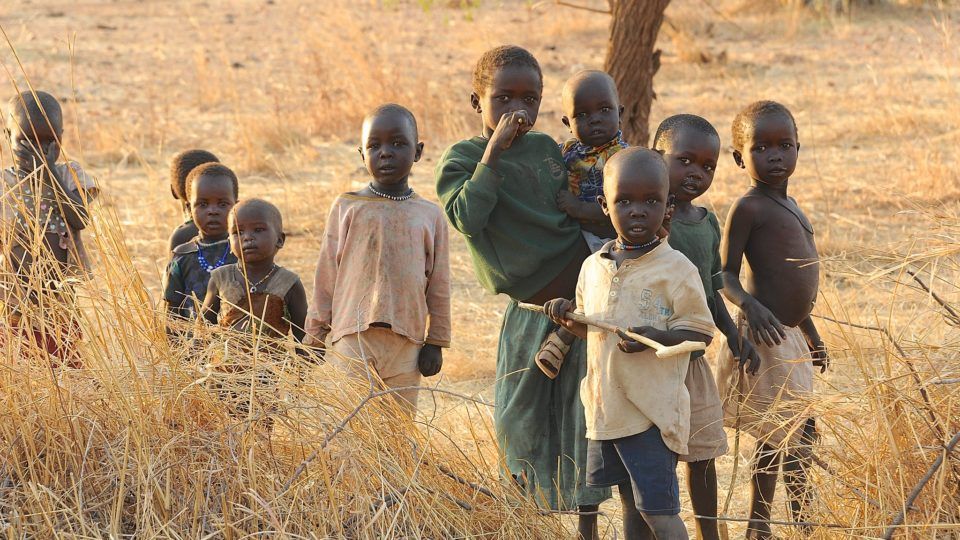 Dr. Mike Pendleton is a Family Physician with 40 years of experience, mostly in rural areas of Oregon and Kentucky. Dr. Pendleton led a comprehensive clinic and hospital-based family practice in Oregon which included ER, OB, ICU, and community health services. Beginning in the early 90's, he began relief work across the globe.
Today, Dr. Pendleton is working with longtime CMMB volunteer, Dr. Tom Catena in the Nuba Mountains in Sudan. Here he talks about working in Sudan, how the threat of COVID-19 is affecting his work, and how it all relates to the idea of heroism. 
---
Perhaps as a place to begin:
That Tom Catena, the Medical Director of Mother of Mercy Hospital in Gidel, Sudan is an exceptional human and healer has been discussed so thoroughly that it is taken as a given. And, while he is the physician to "a million people" in the Nuba Mountains, the story has necessarily shifted to those that he and others are training to carry on and expand on the work here.
First Impressions at Mother of Mercy Hospital
To get to Gidel, Sudan one must journey from Juba, South Sudan by plane to Yida, an unofficial refugee camp. From there it is every minute of 9 hours by vehicle to Gidel in the Nuba Mountains of Sudan. We aren't at the end of the road; it just feels like it to us westerners.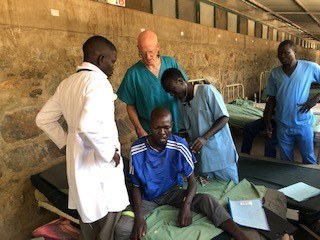 Here at Mother of Mercy Hospital and surrounding clinics, health care at a relatively high level is offered and practiced. People come and go from the hospital as "co-patients" care for and attend to their loved ones. Contagious maladies are brewed here in the hospital and naively sent out into the villages via these caretakers.
The Absence of Heroism in Nuba
My role is to mentor and teach on the wards and in the outpatient department (OPD). Nothing I do here is heroic, nothing. Heroism is an abstract concept here. So called heroic acts are simply part of the fabric of this place. Even in football, scoring a goal isn't met with posturing and back slapping, only brief acknowledgement before the ball is put back in play.
No, from the Western perspective, the true heroes, the true role models, are of course the Nuba. I see a mother of ten carry ten jerry cans (20L) of water to her home every day to nourish her family. Kids with missing limbs due to unexploded ordnance from the war playing with friends, unencumbered. Families terrified that they have an illness that took there sibling long ago. And now Covid-19.
Perhaps some context.
If a child lives to age five, she will have out lived 60% of the kids born in the same year. To me, those that survive those odds and their loved ones are the true heroes.
Covid-19 is here in Sudan and likely here in Gidel or will be soon. We are preparing but are flying blind, just like all of the rest of the world. I didn't think that when I left for here that I would be the one worried about my family. I am probably the least affected and perhaps for now the safest. When it does hit this area I am at greatest risk simply because I am an aged "boomer." And with no resources here, I get to see how heroic I am.
Support Our Volunteers