Safe Motherhood Project in South Sudan
December 8, 2015 •
South Sudan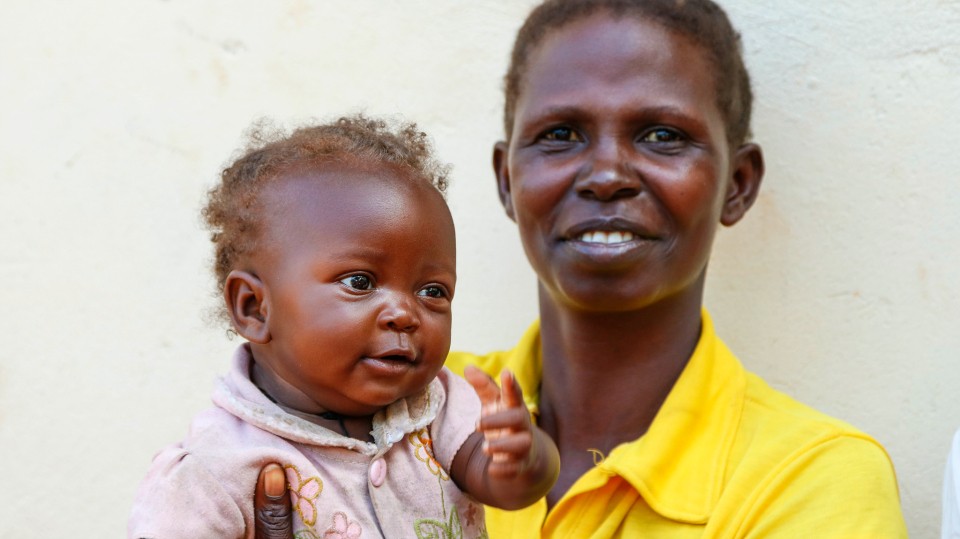 By Bruce Wilkinson, CMMB President & CEO
There's something earth-shattering happening in a place called Ezo County. I assure you, you've never heard of the place. It's the area in South Sudan — a country synonymous with daily and unimaginable suffering — with the highest maternal mortality rate in the country. But of recent, a Safe Motherhood team has delivered 370 babies with no maternal deaths —an astonishing achievement.
Here even the simplest issues during pregnancy are life-threatening to mother and child. Women give birth in conditions unimaginable to the rest of us: no medical assistance, no trained medical personnel, no transportation and no medical facilities. It's a situation that sounded intractable.
But over the past several years, the Catholic Medical Mission Board, CMMB, one of the few non-governmental organizations to operate in South Sudan, focused its attention on this problem. We believed that even here we could make an important and long-term difference with the right combination of allies.
Successful and sustainable foreign aid requires private – public partnerships, locally and internationally. Our work in Ezo, South Sudan is funded by a grant from the U.S. Government for the Safe Motherhood Project.  This investment has been matched by three private American foundations that have committed to long- term funding. Without our government's leadership in South Sudan, the ability to attract other funders into a broad portfolio of assistance where humanitarian values are lived out, and smart investments in proven health inventions save the lives of mothers and children, would be impossible.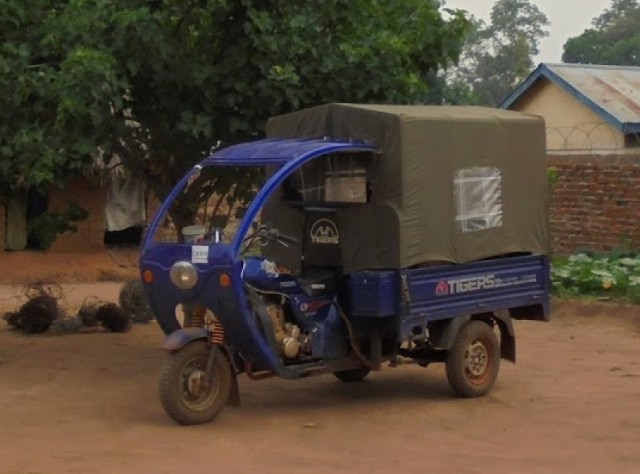 Rickshaw ambulances have transferred 154 expectant mothers in Ezo, South Sudan to health facilities.
Giving birth is medical, but it's also cultural and the Safe Motherhood Project takes both into account. Traditional birth attendants are an accepted part of the community, but they are not educated and trained to care for mothers in emergency or non-emergency situations. Rather than try to eliminate their role, we trained them to refer mothers to health care facilities to give birth. The community now has an emergency response system – by providing solar-charged mobile phones and dedicating two rickshaws as ambulances, we've linked the traditional attendants to birthing facilities and emergency responders in a way that works for Ezo County.
CMMB also worked with the community to establish the Ezo Primary Health Care Center to handle emergency obstetric and neonatal needs. This Center now has critical medical equipment never before seen in this area and a highly experienced volunteer obstetrician and gynecologist whom the community has come to trust.
We know we are on the right path when demand for pre-natal to post partum care has skyrocketed. There has been a 94 percent increase in first time prenatal care. The rickshaw ambulances have transferred 154 expectant mothers, and deliveries in health facilities have nearly tripled. Our volunteer OB/GYN has supervised 181 deliveries, including emergency cases. 817 pregnant women have had an ultrasound, among them is Letasha whose life was saved because she sought care. At eight months, she began feeling very sick. When she arrived at the Ezo Center, she was diagnosed with malaria and was bleeding – preventable and treatable conditions that often result in death among pregnant women here. "I was very lucky," says Letasha. "I've never had [an ultrasound] before and the doctor was able to detect what was wrong with my health…I could've lost my life."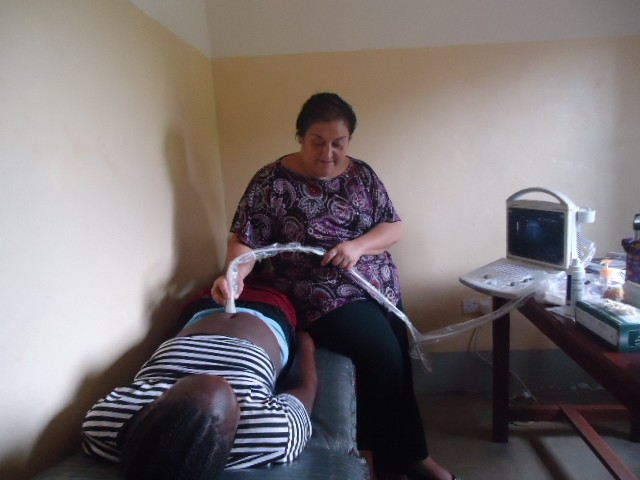 CMMB volunteer, Dr. Rachael Consoli performs an ultrasound on an expectant mother in Ezo Health Clinic.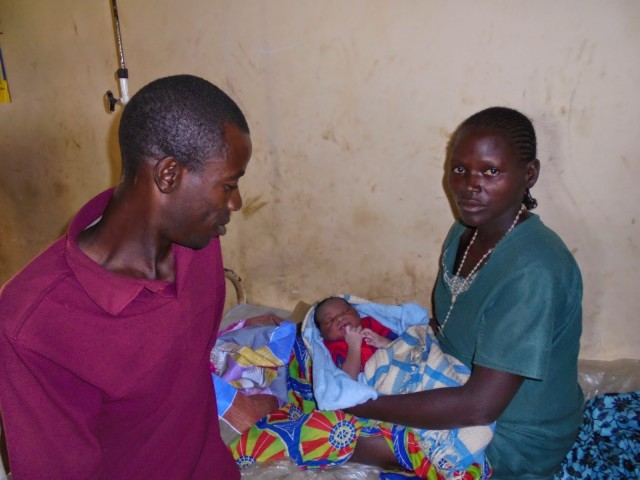 A couple happily welcomed their healthy, newborn baby.
It bears repeating: 370 deliveries and no deaths. Thousands of lives will be saved in just this one community. Success has created a new challenge:  more and more expectant mothers now see the importance and want medical care.  The ability to meet the basic needs of mothers and newborns here in South Sudan makes it all the more important for Americans to understand just how successful U.S. foreign aid can be.
We must build upon the momentum. The U.S. currently spends less than one percent of the federal budget on foreign assistance but American influence does what no other nation or non profit can do. Think about how even a modest increase in federal allocations to global health and development could impact the success of scores of American NGOs who live out America's compassion around the world. And that is the point. Americans share a deep compassion for all God's children. In the next few weeks, Congress will decide how to allocate the federal budget for the coming fiscal year. We want our Members of Congress to know that Americans support U.S. foreign aid.
The article was originally published on the Hill Congressional blog.