IWD 2016: Delivering care where it is needed most
March 7, 2016 •
South Sudan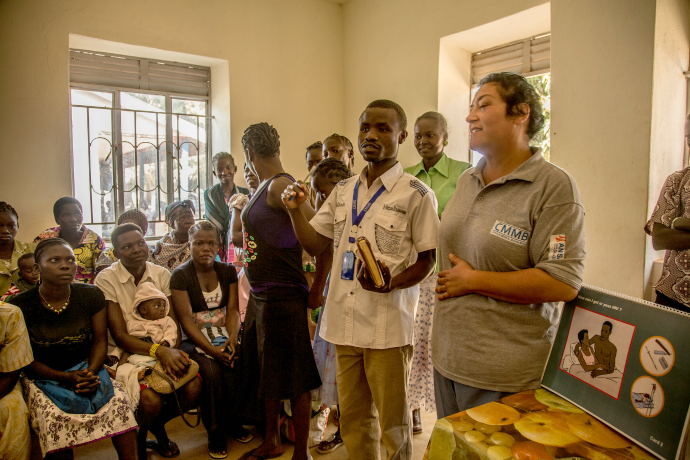 We believe that access to quality healthcare is a basic human right; it can mean the difference between life and death. Letasha and Dr. Consoli's story shows us why:
Letasha lives in Ezo County, one of the most remote and desolate places in South Sudan. It is also where Harvard trained doctor and Board Certified Obstetrician and Gynecology Surgeon, Dr. Rachael Consoli, is stationed as a CMMB volunteer. At the end of a difficult pregnancy, their meeting would be the miracle Letasha and her unborn baby needed.
Letasha experienced concerning symptoms that made her afraid for her baby's life. At a visit with Dr. Consoli at the Ezo Primary Healthcare Centre, Letasha had her first ultrasound, "CMMB provided me with medicine and a place in the hospital until I felt better and was able to go home." 
Women, like Letasha – and their babies – are alive today because CMMB volunteer, Dr. Consoli, could deliver the critical care they needed, when they needed it. The combination of Dr. Consoli's expertise and the availability of necessary medical equipment, helped to ensure healthy deliveries in a country with one of the highest maternal mortality rates in the world. 
"Without her I could have died."
Every day in 2015, about 830 women died due to complications of pregnancy and childbirth. Of the 830 daily maternal deaths, 550 occurred in sub-Saharan Africa and most could have been prevented by the presence of a skilled birth attendant (World Health Organization). CMMB initiatives are committed to delivering trained caregivers, permanent healthcare facilities, and stable delivery systems so that women receive the care they need to stay healthy and to deliver healthy babies.