Serving in Times of Uncertainty: Thank You From the Hartmann's
May 4, 2020 •
Al and Kathleen Hartmann •
eSwatini, Swaziland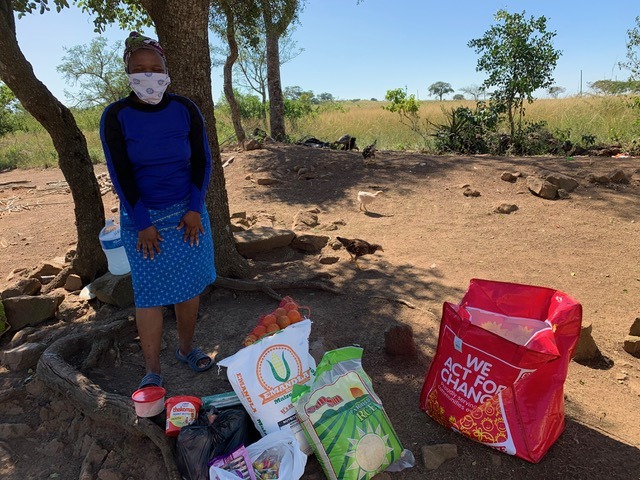 For decades, Al and Kathleen Hartmann, have brought care and dignity to the Swazi people. Together, with a dedicated team from the Good Shepherd Mission Hospital, Kathleen and Al provide home-based care to the most vulnerable. Even amid times of uncertainty, their work to support those living at the periphery of care and in extreme poverty, continues.
In the note below they share gratitude for your continued support and describe the precautions being made to keep Swazi communities safe as the threat of COVID-19 spreads.
---
Dear Family, Friends, and all those who have so generously supported the Swazi people by donations, prayers, and assistance all these years,
You are all in our thoughts and prayers as we globally meet the challenge of this deadly virus called COVID-19. King Mswati has implemented many decrees to try to keep the Swazi people safe. We will continue to visit the sick in their homesteads while taking all necessary precautions.
We will be teaching about COVID-19 and preventative measures in the communities we visit since many people live far from information sources.
Thanks to you we are having a local woman sew masks, we are increasing food packs, we are supplying hand washing solutions and providing informational flyers to families in the Bush. We have joined with other organizations in preparing these resources so we can reach as many people as possible. We hope and pray you are all safe wherever you are.
Love not fear will get us through this.
Al, Kathleen and the Home Based Care/Palliative Care Team
A note about Al and Kathleen's work
eSwantini continues to have the highest HIV/AIDS rate in the world with 26% of the adult population infected. The Home Based Care team provides critical medical care, medications, emergency food, and advocacy to the Lubombo region's most vulnerable.
For the Home Based Care team and other healthcare workers serving in rural communities like Lubombo, the potential devastation of COVID-19 is a grim reality. But even in the face of crisis, Al and Kathleen's work continues. Your continued support has never been more important.
Donate to Al and Kathleen's Home-based Care team