Sharing Expertise, Saving Lives
February 25, 2023 •
New York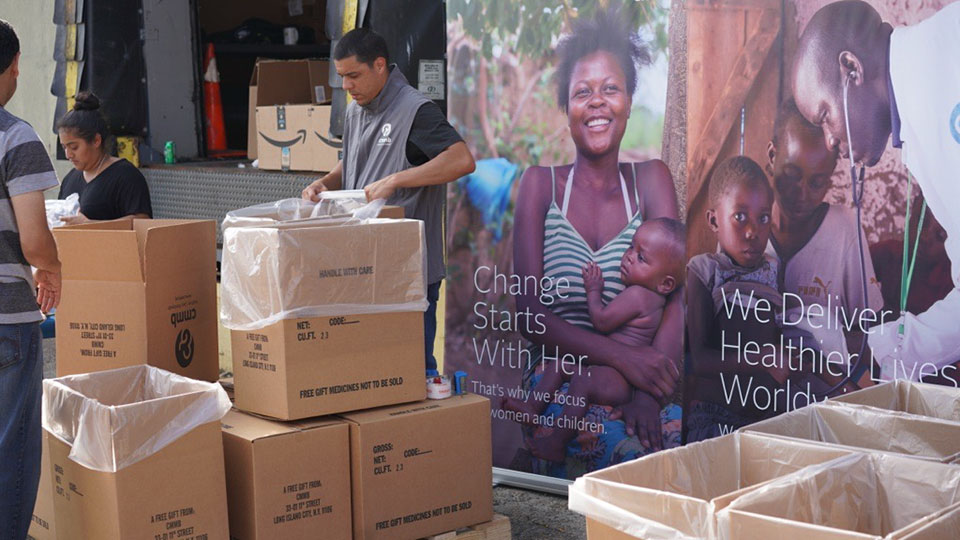 At CMMB, we value using your donations effectively and efficiently. So when trusted partner Johnson & Johnson (J&J) volunteered to share their expertise and help us explore how to enhance our Medical Donations Program, we jumped at the opportunity.
J&J put together a pro bono team of in-house experts to review and assess how to increase patients' access to quality medicines in resource-poor countries. The J&J team based their analysis
on valuable input from partners providing medicines to CMMB and from organizations receiving our donations around the globe. Together, they discussed questions like: What is working and what can be improved? How can the program grow and be more efficient? What is the impact on the local market and economy?
The project was completed in late 2022. The J&J team concluded that CMMB's Medical Donations Program, with its vast and reliable distribution network, fills a critical need for lifesaving medicines and medical supplies around the world. But there's an opportunity to have a greater impact.
Among the many recommendations that CMMB will be taking are to leverage technology, build the skills of local partners, and explore new business models that increase access to the most-needed medicines.
Thank you, Johnson & Johnson. Your support is helping CMMB to transform the way we work in the future.
Connect with our volunteer team to learn more about corporate volunteer opportunities >>