Volunteer Educators: Reimagining Capacity Building
June 21, 2021 •
Marcia Grand Ortega •
Kenya, New York, Peru, South Sudan, Zambia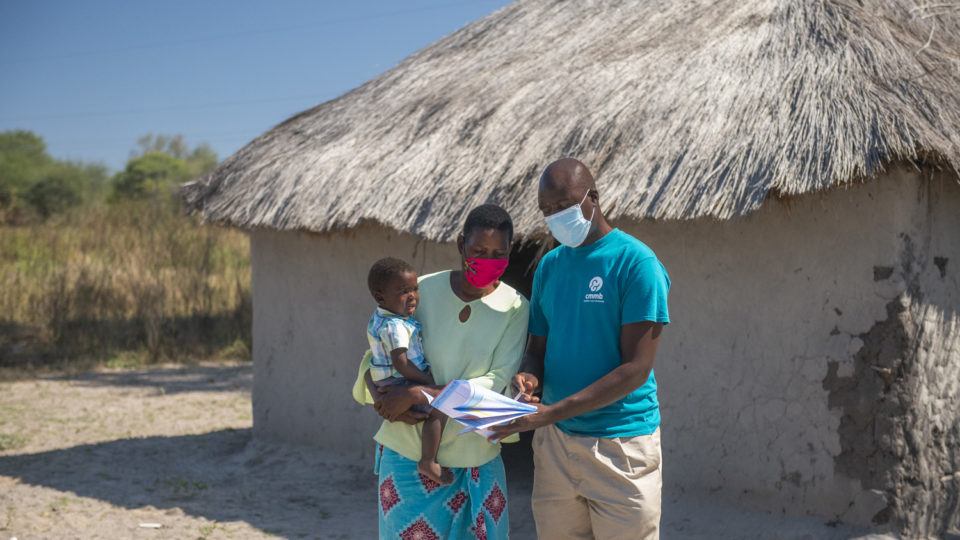 Strengthening Health Systems and Building Healthcare Staff Capacity
By 2035, the World Health Organization (WHO) predicts there will be a worldwide shortage of 12.9 million health workers. Health workforce challenges – especially the shortage of personnel – are considered by the WHO significant barriers to the achievement of universal health coverage (UHC) and the Sustainable Development Goals (SDG).
A number of strategies have been deployed to tackle this problem in low- and middle-income countries such as education, supportive supervision, provision of tools and aids, quality improvement methods, coaching and mentoring.
Remote volunteering was incorporated into the CMMB Volunteer Program as an adaptation to the COVID-19 pandemic. During this time, an opportunity came to light— the possibility of tasking expert volunteers with the role of education and capacity building virtually, to address health workforce challenges and improve program outcomes.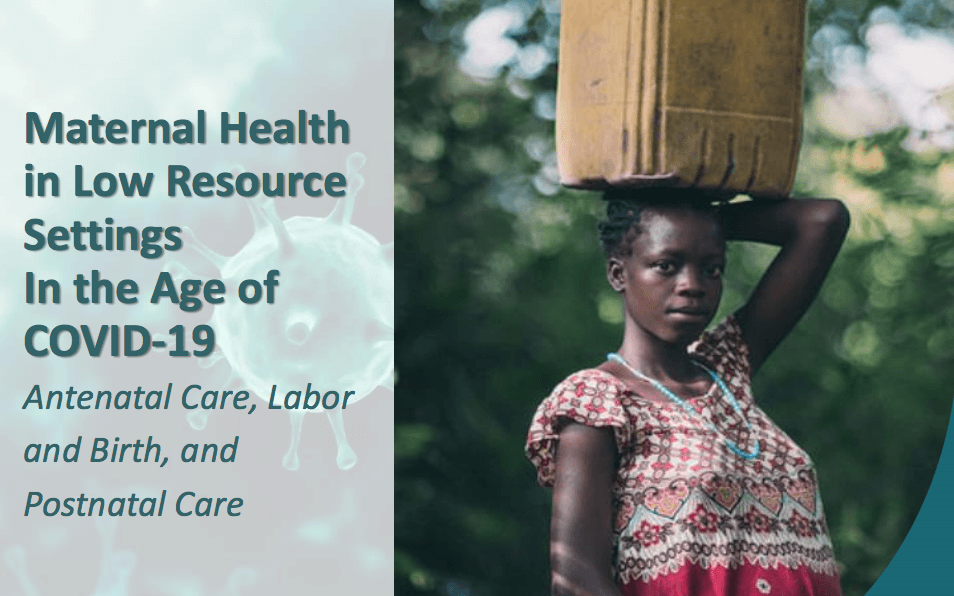 OB/GYN Dr. Joseph Sclafani hosted a webinar (above) in April 2020 to discuss pregnancy and the effects of COVID-19.
Innovating Despite COVID-19
Digital education has been identified as a tool to improve the competencies and satisfaction of health professionals. Clinical training combined with mentoring, has shown to improve competence of clinicians further than traditional training interventions alone. Mentoring programs have proven to effectively improve the quality of healthcare services provided, and to improve retention and engagement of staff, reducing provider turnover rates and increasing professional satisfaction.
Mentoring, as a form of education, is one of the innovative  solutions that has been in place in many healthcare institutions to tackle human resource-related challenges in low- and middle-income countries (LMICs). With increasing talent mobility, leveraging of cross-border expertise and harmonization of global best practices, there is a tremendous opportunity for international experts to empower people developing countries, as long as the technological infrastructure, such a WiFi is there.
The challenge is – can this be done digitally when targeting healthcare staff in rural facilities?
Frances Corcorran, registered nurse and case manager working in maternal and child health, and CMMB Volunteer alumni, trained Peru staff in late 2020, on how to best maintain connection with families during COVID-19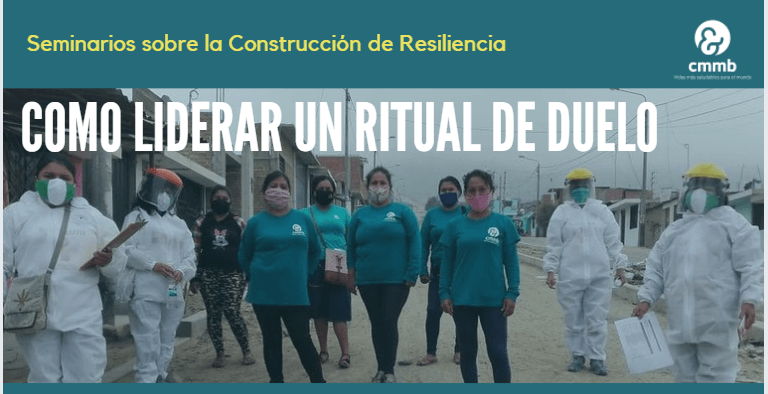 Strengthening Human Resources for Health and Health Systems
The remote education program was launched in the middle of the COVID-19 pandemic, aiming to build technical capacity and to improve the quality of service delivery by pairing experienced professionals from the US, Europe and Oceania with healthcare and programs staff from our country offices and partner healthcare facilities.
This new initiative was developed in consultation with CMMB country offices, incorporating input from country leaders, collecting detailed feedback obtained through an assessment targeting CMMB program managers in-country and partner hospital leadership.
Based on this input and the training areas identified, and after careful research and review of best practices for remote training, a training program was put together for each of the critical training needs.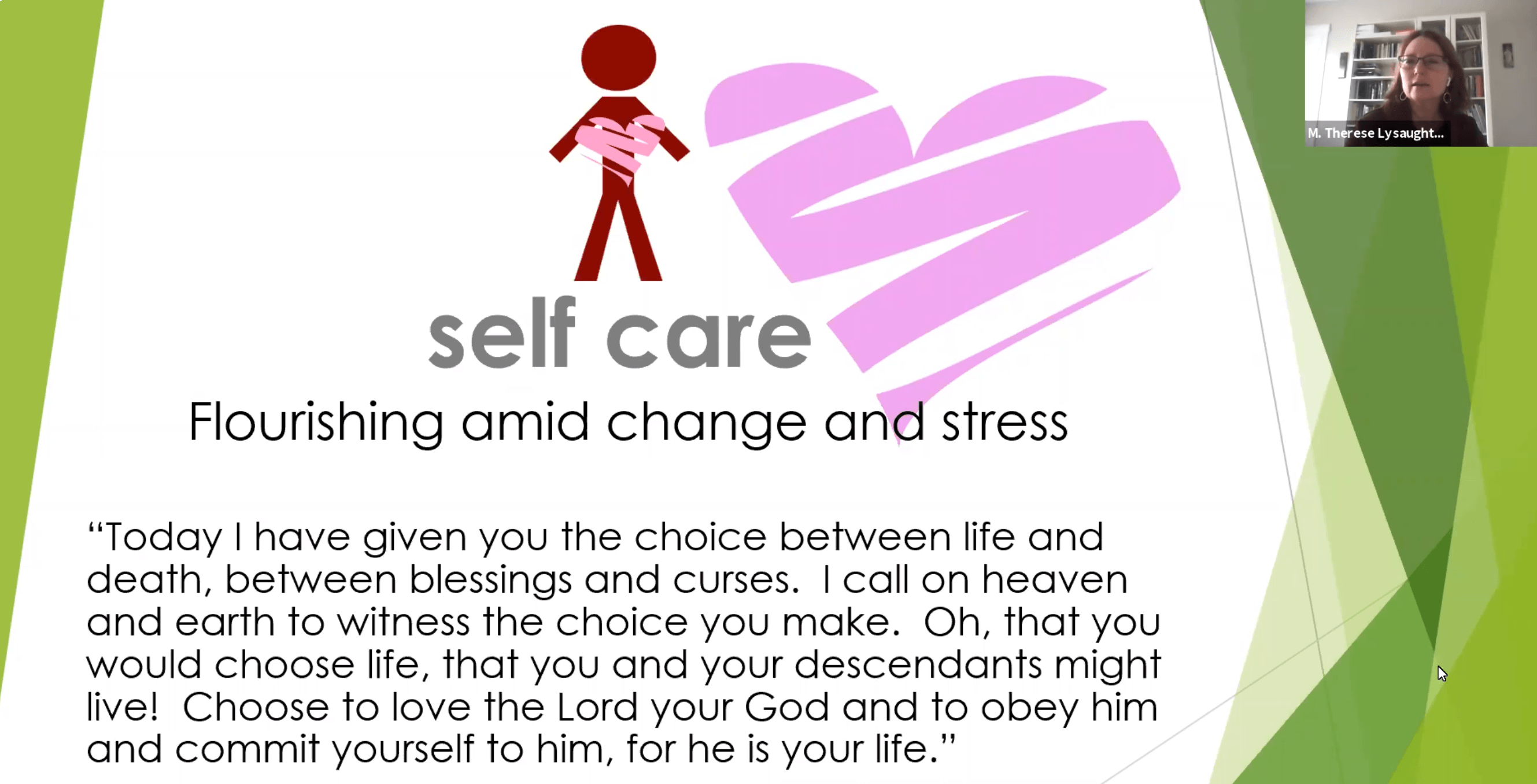 Professor Therese Lysaught, Ph.D, created the Building Resiliency Series, delivered to Country Directors in Jul-Aug 2020, This series is continuing with all country programs leaders through 2021.
The following areas were identified by our Country Leaders and technical team as areas of need for staff development and technical support. Training and/or mentoring will be utilized as tools for education as suited to the topic – other areas can be added on demand.
| | |
| --- | --- |
| Focus Area | Target audience |
| Communications and storytelling | Program coordinators, communications, and resource mobilization staff |
| Research development and data management | Program coordinators and monitoring and evaluation staff |
| Mental Health and Resilience | All staff |
| Leadership and management | Program and facility leaders, managers, and coordinators |
| Clinical Education | Program coordinators, medical staff, nursing students, community health leaders |
Each training program is organized into 2-3 hour sessions over a period of 4-6 days and includes resources that can be used by the Educators and trainees as the training is organized for each site. Each site is in turn reviewing these training programs to tailor it to their own needs and context, and provide relevant information for Educators to prepare for delivering this virtual training.
Initially, this program will be rolled out virtually, given the closure on international borders. But once international deployments are reestablished, this program will be expanded to in-person service and integrated within the current CMMB international volunteer services.
In line with the WHO Global Strategy on Human Resources for Health (HRH) Workforce 2030 (WHO 2016) Objectives it aims to:
Adopt a transformative strategy to scale-up health worker education
Optimize health worker motivation, satisfaction, retention, equitable distribution, and performance
If you are an educator and would like to participate in this program, apply here or email us to volunteer@cmmb.org