Building Resilience in the Face of the COVID-19 Crisis
February 18, 2021 •
New York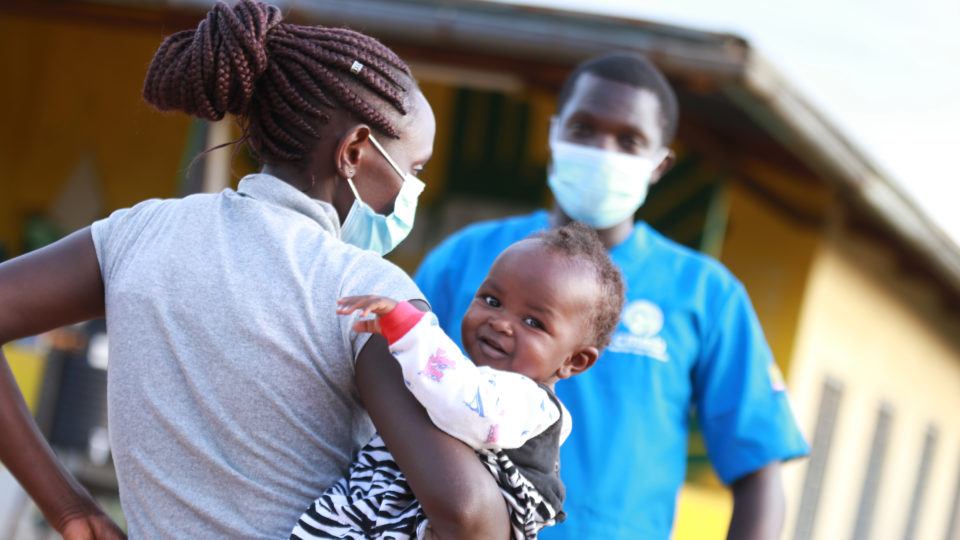 Addressing the Mental Health Impact of COVID-19
The COVID-19 pandemic affected healthcare delivery across vulnerable communities in a myriad of ways—impacting our global volunteer network, supply chains, and potentially compounding the existing challenges of global healthcare delivery with a new highly-infectious disease for which there is not yet a cure.
While the impact of the virus is still unknown, we have recognized a unique opportunity to proactively and pre-emptively prepare and mitigate some of COVID-19's many effects. In addition to scaling up efforts to equip healthcare workers and facilities with PPE and to provide COVID-19 education to healthcare workers and local communities, in-country leaders have had a window of time to begin developing resources and programming to address what has emerged as an unanticipated dimension of the pandemic: the spiritual, emotional, and moral toll on healthcare workers and communities.
The challenge to this effort was that much of the emerging literature and resources on the mental health toll of COVID-19 is informed by the healthcare realities of well-resourced countries; and little literature or resources have been developed for use in globally-diverse, resource-challenged settings.
Volunteer Experts Accompany In-Country Leaders
M. Therese Lysaught, Ph.D. joined CMMB as a volunteer to help us tackle this challenge and accompany our field teams through these turbulent times. M. Therese Lysaught, Ph.D., professor of the Loyola University-Chicago, is a theologian and ethicist who has worked for over two decades at the interface of Catholic universities and Catholic healthcare in the US and globally, with specific attention to questions of social justice. Therese brought to this project experience in mission, ethics, and spiritual care, in her efforts to contribute to the global health sector as a volunteer through the summer. She also tapped into her university and practice networks to bring experienced facilitators as guest speakers to a series of virtual discussions around building spiritual, emotional and moral resilience in the face of crisis.
This series, developed collaboratively between CMMB Programs teams and CMMB Country Directors, aimed to assist in-country leaders in articulating how their diverse global contexts require new thinking about the spiritual, emotional, and moral challenges presented by the COVID-19 pandemic, both in the shape of the questions and possible resources. This project enabled CMMB and its country leaders to nuance scholarship and resources so as to incorporate a global perspective.
The program was designed to work inductively—we started by hearing from Country Directors about the unique spiritual, emotional, and moral issues they were facing in their diverse contexts in order to develop resources with them that they would find helpful to themselves, their staff, and their communities.
The sessions were designed to provide concrete information, practical resources, and time for Country Directors to respond, discuss, opine, provide feedback, and so forth.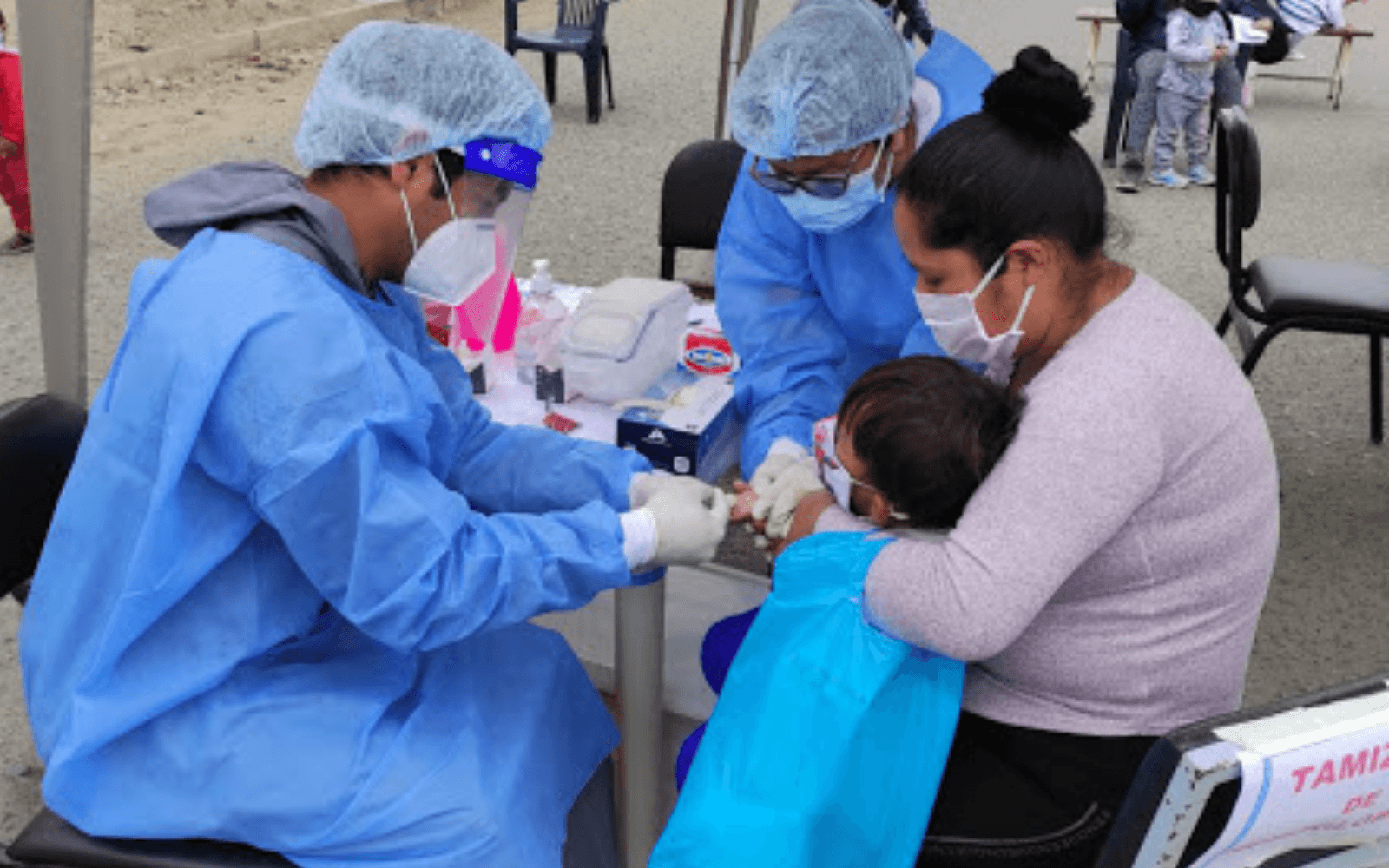 The Volunteer Educators
The participating experts shared their thoughts:
"Grounded by the pandemic, I'm so grateful for CMMB imagining new ways for me to continue to participate in global health. Listening to and working with the Country Directors has been a real gift, and I'm excited by the challenge of translating and operationalizing COVID-related resources into their diverse global contexts" – M. Therese Lysaught, Ph.D. 
"I was delighted to be able to contribute to this initiative and the training of your Country Directors. They are amazing people and professionals wrestling with many different challenges, especially during the pandemic. The process was smooth and rewarding. I hope they found that session helpful. It is an extensive topic with many nuances." – Katherine Wasson
"It was one of the greatest meetings during the early days of COVID, with global health leaders of CMMB. It was a great experience of mutual learning which I learned a lot from these leaders and the challenges they are facing in the reality. I'm grateful to have been part of it and for the great work that they are doing to help vulnerable populations in their countries" – Alex Martins
The Sessions
1. Listening Session with Country Directors
As a first in-depth discussion with Country Directors, this session presented an opportunity to get to know each other and provide in-country leaders with a chance to articulate how the pandemic is affecting their work, their current and projected needs, and their resources. This conversation informed the design and content of the program, tailoring it to the leaders' unique contexts.
2. Trauma and Pathways to Post-Traumatic Growth
As the pandemic unfurled across the globe, it became clear that it was inflicting trauma on patients, families, healthcare workers, and communities in a variety of ways. Yet healthcare and bioethics have been slow to acknowledge or begin to understand trauma in the healthcare context. This session provided information on trauma and how the pandemic might uniquely inflict trauma on patients, families, healthcare workers, and communities in diverse global settings. It provided an overview of the emerging field of post-traumatic growth (PTG) as well as an opportunity to begin to think together how the resources of PTG might be implemented proactively ahead of the pandemic impact.
3. Being Ahead of the Curve: Ethical Guidelines for Global Health in a Global Pandemic
Much of the conversation in the US since March 2020 has surrounded moral dilemmas in the clinical setting—the lack of PPE for healthcare workers; ventilator triage; rationing care, etc. With no surprise, initial conversations were hobbled by subtle discrimination against poor and vulnerable communities. Catholic voices—drawing largely on Catholic social thought—helped nuance and strengthen these guidelines. This session provided an overview on what have emerged as the new standards for clinical ethics in the face of COVID-19, as well as attention to how these guidelines would need to be tailored to diverse global contexts. This session was designed to prepare in-country leaders to be thought-leaders in their communities as their own countries and ministries of health begin their own processes for developing ethics guidelines.
4. Moral Distress: From Adversity to Resilience
Moral distress has emerged as a growing reality in the COVID-19 pandemic. Moral distress is not new to the context of global health; the pandemic, however, has undoubtedly exacerbated it. This session provided information on what constitutes moral distress, especially in the health care setting, and how it differs from moral dilemmas and trauma. Together, the presenters and participants articulated how moral distress is generated and manifests differently in non-US settings. The session also provided initial information on how to respond to moral distress and help healthcare staff move from adversity to resilience.
5. Spiritual Resilience in the Face of a Global Pandemic
As became clear in the previous sessions, mental health experts consider spiritual resources to be an important component of emotional and moral resilience. This is even more pronounced in many diverse global communities as well as for a faith-based organization like CMMB. This session focused on spiritual dimensions of the pandemic as well as resources for developing spiritual resilience.
Our volunteer experts will be continuing this important work to address mental health challenges in the wake of the COVID-19 pandemic throughout 2021.