Volunteer Nurse Reflects: "It Won't Be Easy, but It Will Always Be Worth It"
January 25, 2021 •
CMMB •
Kenya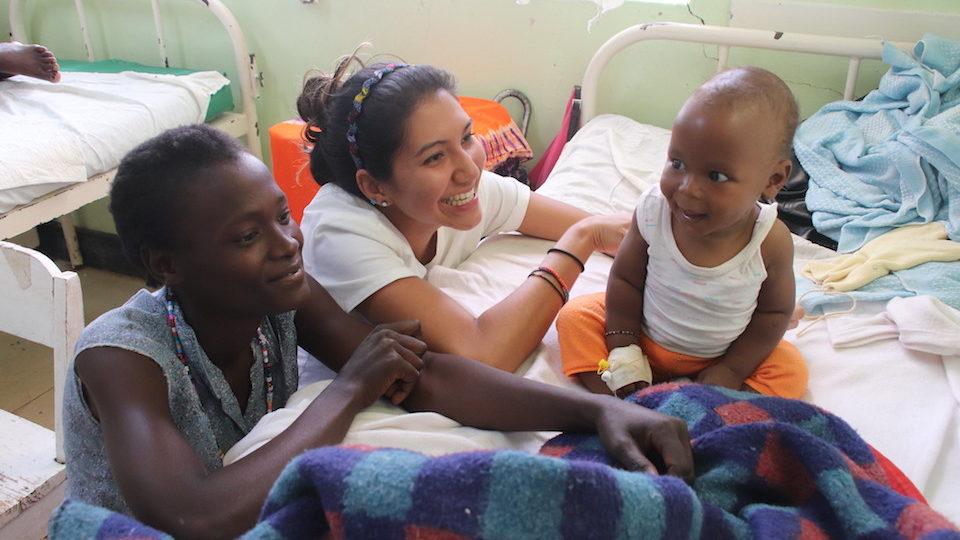 Even after our volunteers have returned from the field, they remain lifelong members of our CMMB family. Samantha Hodge served with us in 2019 as a nurse at the Mutomo Mission Hospital in Kenya. In the interview below, Samantha reflects on her experience—just over a year after returning home. 
---
What inspired you to serve in Kenya with CMMB? 
Global health has always been a deeply-rooted passion of mine. When I came across CMMB, I was attracted to their unique mission statement that integrated faith with serving marginalized communities and their flexible scheduling. Because I was a little nervous to commit to one or two years abroad, I was excited to volunteer for a six-month period, with the opportunity to extend as I went.
What field experiences did you have before going to Kenya?
My passion for global health started in college when I studied abroad as a nursing student in Quito, Ecuador for five months in 2014. It was through this experience of living and working in a new community, with clear health needs, that I began to develop a growing interest in equitable care and international health. I have been very fortunate to have participated in clinical initiatives in Ecuador, El Salvador, Nicaragua, Rwanda, and Ghana, prior to volunteering in Kenya. Each experience expanded my nursing skill set, world view, and reinforced my interest in long-term volunteer work.
How did your expectation of your volunteer role change once you arrived in Kenya?
I went to Kenya with the aim of helping as much and as best I could. I was told that my position would be a more involved volunteer role, and I was ready to step up to the challenge. When I arrived at the hospital, my expectation of my role changed due to the incredible need. It changed not because I underestimated the responsibilities, but because I underestimated how much help was needed. I underestimated the lack of resources and overwhelming suffering in Mutomo, which inspired me to work harder.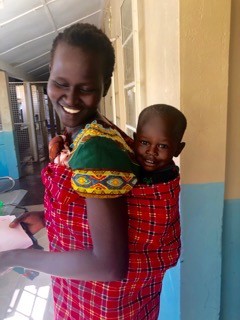 Can you explain how your role went beyond that of a traditional nurse?
My role in Mutomo consisted of a three-fold volunteer position: clinical, educational, and community-oriented. I worked as nurse in the hospital, mentored hospital staff, educated students in the Mutomo Mission Nursing School, and performed community outreach and education at satellite facilities. While working in the hospital, I oscillated between the pediatric and medical wards due to low staffing. I held three hospital-wide education sessions on Basic Life Support, Vital Sign Review, and Neonatal Sepsis.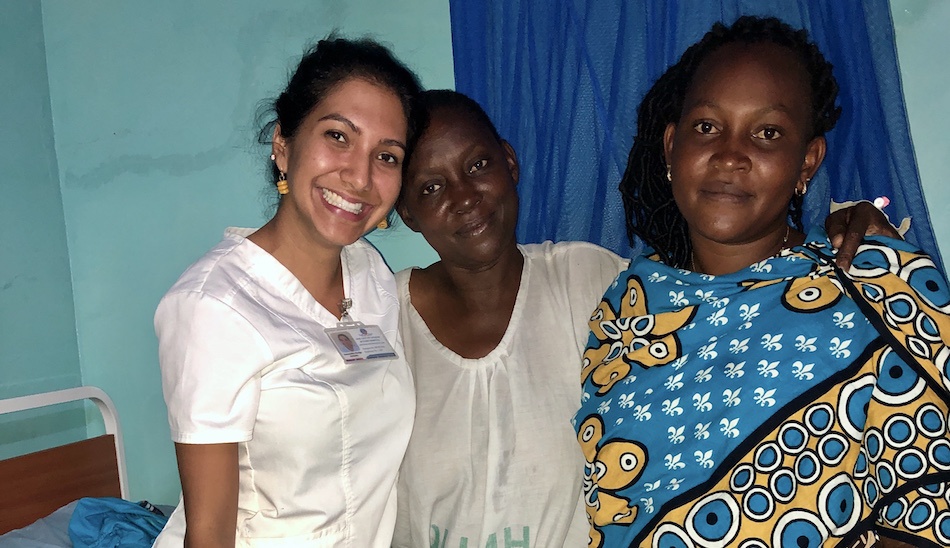 As an Emergency Nurse, I was very excited to teach a didactic and clinical twelve-credit course on Emergency Nursing in the hospital's nursing school. In the clinical lab, I set up simulations and we reviewed basic life support of all ages on manikins and trauma care. I also aided with teaching a twenty-credit hour Psychology course in the nursing school due to a shortage in academic faculty.
With the help of Mutomo's CMMB field team, I was able to participate in community outreach and projects. Among the various outreaches, I was able to help with rounds and treatment in the pediatric ward of Ikanga's local hospital. Furthermore, I created and presented a districtwide lecture on treatment of Non-Severe Pneumonia. In conjunction with the local pharmacist Dr. Patrick, we presented this project across Kitui County. We were able to reach medical staff from communities in Ikanga, Ikutha, Mutha, Athi, Mutomo, and Kanziko.
I was also blessed with the ability to teach four Helping Babies Breathe trainings throughout my eight months in Mutomo. The last class was districtwide and was paired with two local doctors and three other CMMB volunteers—Dr. Erica, Dr. Marshal, and Dr. Laura.
My last endeavor in Mutomo was an educational manual for the hospital's Clinical Officers. Because they were located in "Triage" and were the first line of diagnosis and treatment, it was important that they were able to recognize medical emergencies.
With the help of Dr. Joanna, an Infectious Disease physician from Sweden, and reputable sources, we constructed a booklet on treatment of tropical illnesses and medical emergencies seen at Mutomo Hospital. I showed the information to the Assistant Nurse Manager and Medical Director prior to printing to ensure that criteria was valid when compared to the Kenyan medical and nursing guidelines. To measure effectiveness of the booklet, I gave a pre-quiz to clinical officers to gauge their clinical knowledge and then collected feedback after the book was distributed and reviewed.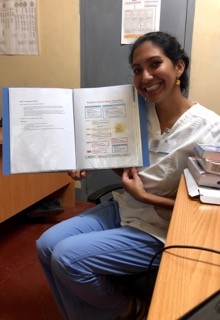 What would you consider your greatest success in the field?
My greatest success in the field was when I found my nursing colleagues performing high-quality CPR and bag-mask-ventilation on a newborn. I was called to the Maternity Ward to come assist with a baby that was born blue and not breathing. I ran up from their Medical Ward and found the nurses performing everything we had practiced during a Helping Babies Breathe training. We ended up recovering the newborn and the baby started to breathe spontaneously. The staff and I were all smiles that day.
How did you consider local perspectives during your service?
With any volunteer work, accounting for local perspective is very important. It is crucial to build rapport with staff and patients and understand their perspective and values. When I first arrived in Nairobi, I sat down with the Country Director, James Kisia, who offered some paramount advice. He stressed that when I arrived to Mutomo, I would be at the bottom of the stream. I would face various challenges, but the goal was to try to move upstream. He told me, "Try to find one thing in Mutomo, that gets you mad and try to focus on helping or changing that. So when you leave, you can say 'I did this. This was my legacy.'"
My only problem was, when I arrived, there were multiple healthcare disparities that I passionately wanted to help change. So with the help of the CHAMPS project manager and friend, Jesse Kihuha, we were able to develop multiple projects and tackle a few healthcare gaps. Jesse and I had lengthy conversations on what overarching inequalities permeated Mutomo Mission Hospital and which ones we wanted to focus on. Then, we took them to the nursing director and discussed our potential projects with her. Our aim was to always run our ideas by hospital management prior to carrying out an initiative. Their input and thoughtful considerations provided us with a unique perspective and improved our designs.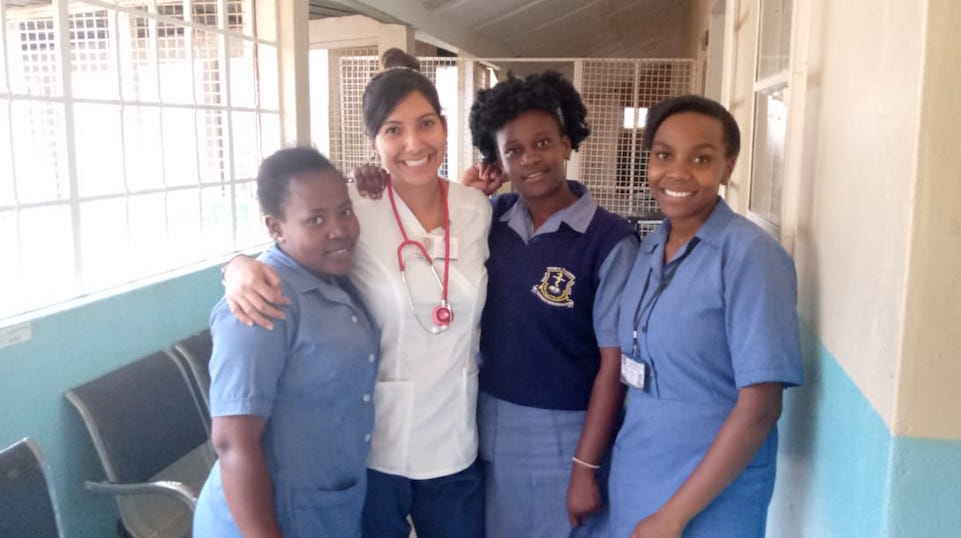 How did you make your work and impact sustainable? 
In order to make our work sustainable, we discussed our plans with hospital management to verify if hospital staff would continue the trainings or changes in care. We received honest and positive feedback that helped us revise our project to reach its highest potential.
Jesse challenged me with every project, asking me the question "How is this sustainable?" "How can this change be maintained even after you leave?" His love and tireless devotion to his work inspired and motivated me to pursue all the projects I ended up carrying out.
How did CMMB support your efforts?
CMMB Kenya gave me the resources and supplies to help my projects come to life.
For an educational project on the treatment of pneumonia (a leading cause of death for children in Kenya under the age of five), Mutomo's CMMB team organized times and incentives for healthcare staff to travel from various locations. They also organized transportation for staff coming from multiple sites that were too far or too unsafe for me to travel to. With all of CMMB's help, I was graciously able to present the Ministry of Health's newest recommended treatment of non-severe pneumonia to healthcare staff from six different sites across Kitui County.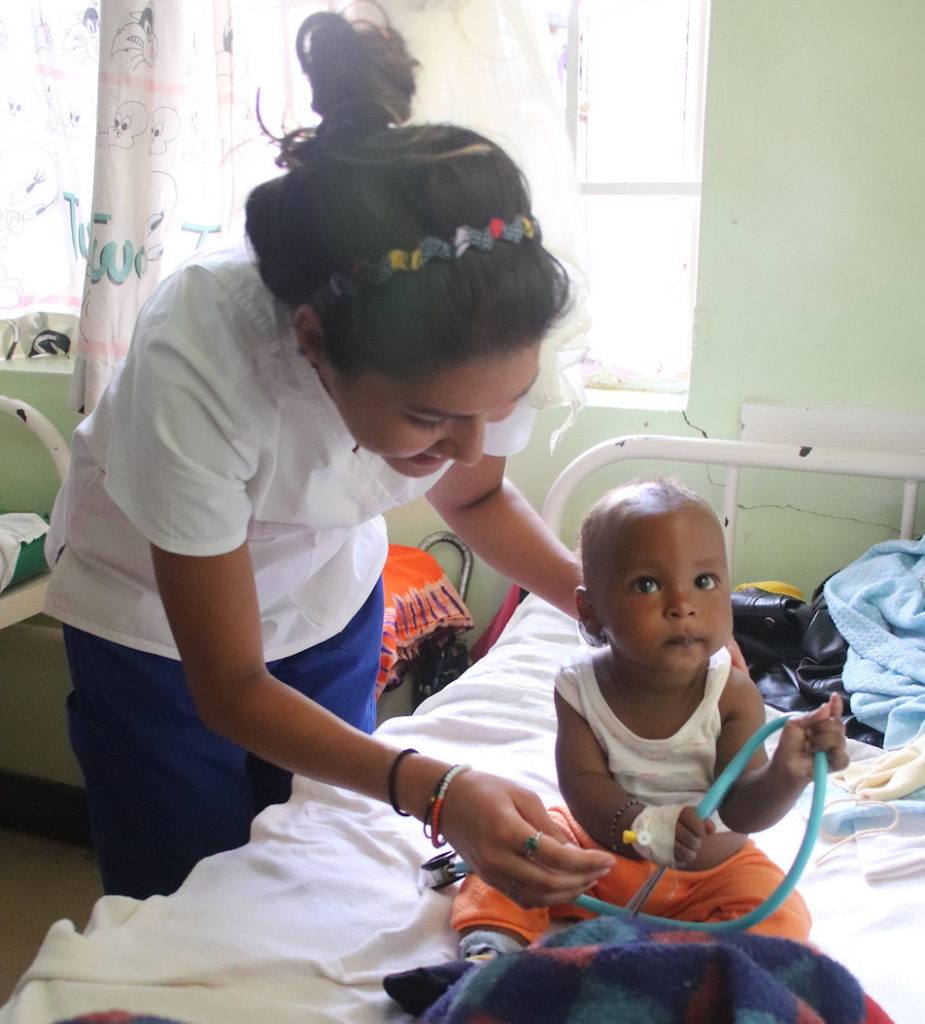 What does it take to serve as a nurse in Kenya? 
Going into my volunteer experience in Mutomo, Kenya, I had a passion but no plan. To do this role, I think one needs to harness the energy and mental attitude to say, "Yes. I'm going to change this. This is what I am going to do." And then put your whole mind and heart in becoming the hands and feet of God. It won't be easy, but it will always be worth it.