Volunteer Samantha Hodge: First Impressions
August 15, 2019 •
Samantha Hodge •
Kenya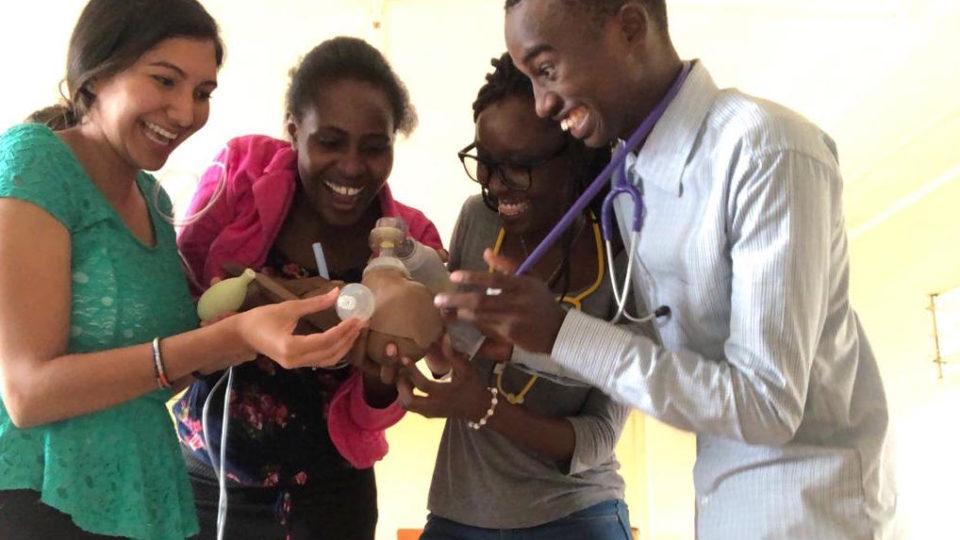 Samantha Hodge is a nurse serving at the Mutomo Mission Hospital in Kenya. In the piece below she reflects on her first impressions living, working, and learning in her new community.
---
Mutomo, a semi-arid town sitting in the southern part of Kitui District, is about four to six hours from Kenya's capital, Nairobi, depending on the time of year (rain makes life harder).
This small community is encircled by endless red sand and towering rocky mountains. Peppered with small mud houses and tin-roofed shops, Mutomo is home to a population of about 17,000 inhabitants.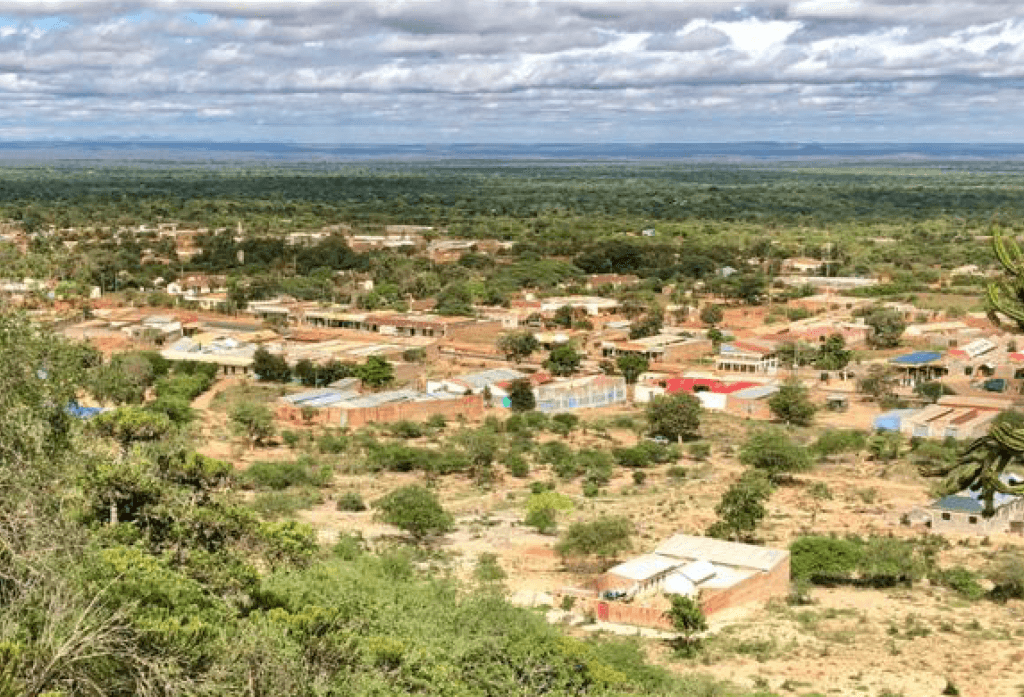 When I first arrived, I was taken aback by the extremely dry and almost desolate rural area that this small town hides in. The heat was powerful and the poverty was alarming. Donkeys and goats roam every street corner and you will not go a day without finding a chicken on a new adventure. The talk of the town is a new tarmac road currently being constructed by a foreign investor. It limps past many villages and into Mutomo providing smooth transport on what was once a horribly unpaved and rocky path.
After traveling for five hours on many unbeaten roads and drifting deeper and deeper into southeast Kenya, questions like "Where am I?" or "What did I just commit myself to for the next six months?" swirled through my mind. Mutomo is known to be one of the poorest areas in Kenya, lacking clean water and infrastructure. But these disheartening questions melted away as fast as they came when I met the people.
Getting to Know the Community
We pulled up to the little town and I saw women dressed in vibrant colors balancing heavy loads of sticks or corn on their heads and babies tied to their backs. I saw men pushing massive wheelbarrows made out of large wooden rectangles, metal wheels, and two sticks. I noticed kids walking barefoot with sand-stained faces and torn clothing carrying five-gallon jerry cans. But, they always smiled and reached out their hands to greet each other. Older children dressed in their school uniform stopped when they noticed the white CMMB car and curiously peered in to see who was inside. I was moved by the soul and resilience of this culture that I had not even gotten to know yet.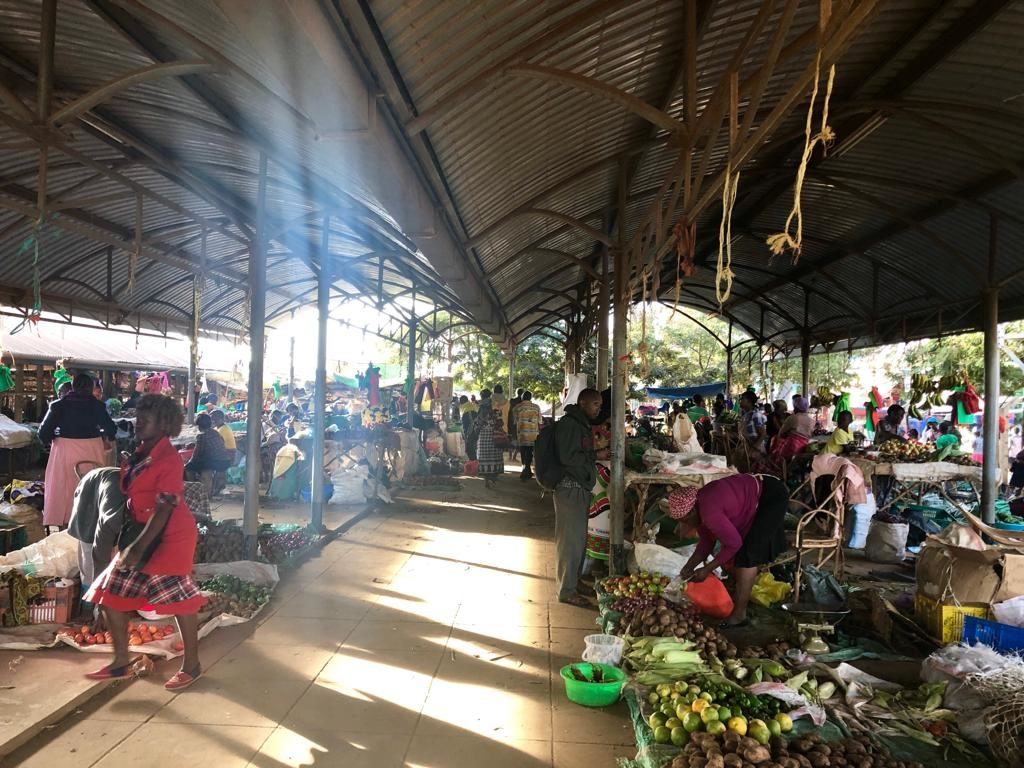 My first exposures to the community were through the patients I saw at Our Lady of Lourdes Mutomo Mission Hospital. I live in the hospital complex along with other healthcare workers. I work on the pediatric ward which sees young patients from newborn babies to 12 year olds. Acuity on this ward ranges from floor-appropriate stable patients, to extremely critical children that require ICU treatment and constant monitoring. The kids I have met on the ward are some of the strongest and most beautiful little adults I have known. And more stories of them will be coming soon.
As my time in Mutomo has grown, so have my opportunities to serve and become more involved. I have been lecturing at Our Lady of Lourdes Nursing School where the nursing students have been an absolute joy to teach. Currently, I am starting to become more involved in community outreach with CMMB. I am traveling to small clinics hours off paved roads who see a population that lives far from water, food, or civilization. One of CMMB's goals is to find some of the most impoverished communities in even more remote areas and provide medical treatment.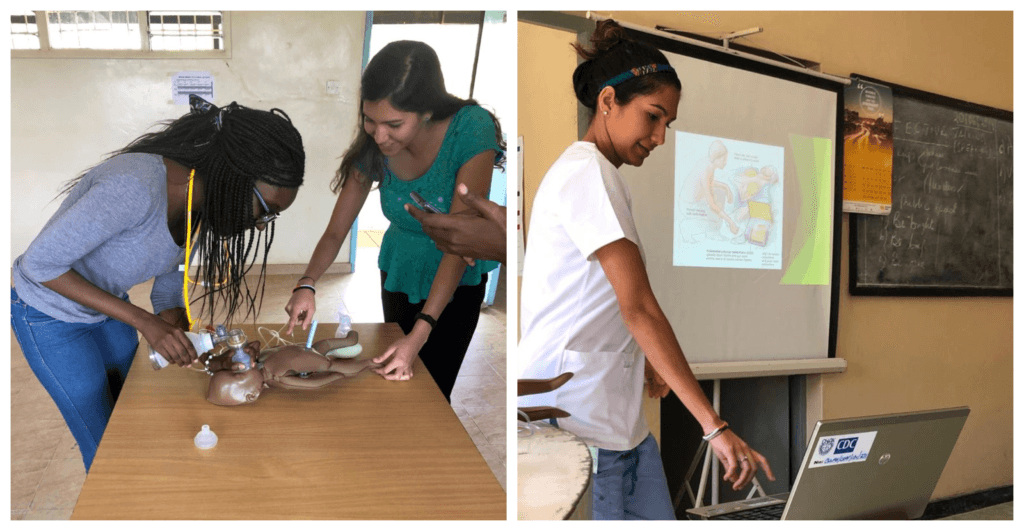 My current project is to present to medical personnel from many healthcare facilities in Kitui South on antibiotic use in treating pneumonia. Pneumonia is the second leading cause of death in Kenya for children under five. So, this project aims at early and compliant treatment to help decrease the high mortality rate. The healthcare workers who attend can then take this information and spread it to the dispensaries and small clinics in isolated areas. I am looking forward to this assignment and to see what comes next in my experience in Mutomo!