International Volunteers: Serving With Intent
August 20, 2019 •
Kenya, Peru, South Sudan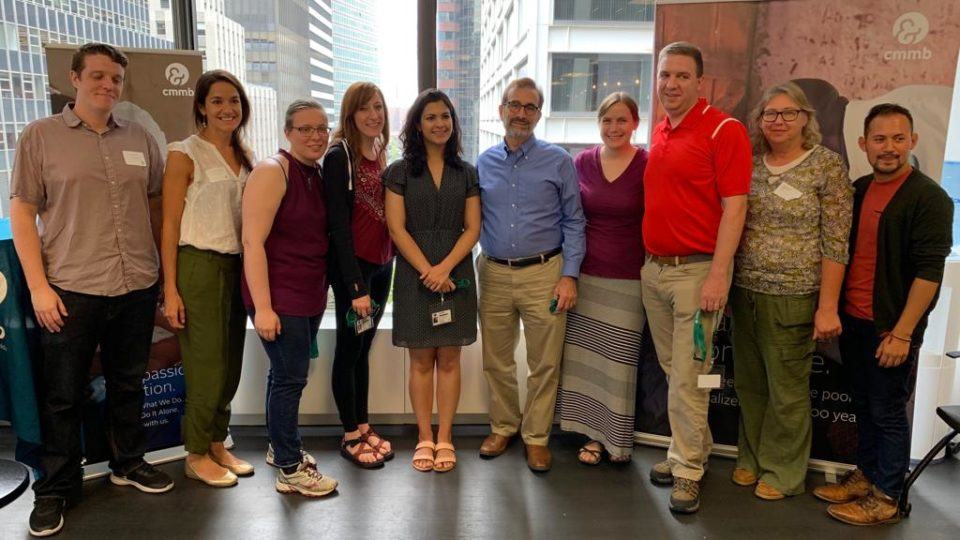 In August 2019 we held our bi-annual volunteer orientation, welcoming our newest cohort of international volunteers to our CMMB headquarters in NYC. Over the course of the three days, our volunteers receive valuable advice from a variety of people and perspectives. The overall intent: to ensure our volunteers feel better prepared for their experience in the field. 
---
Over the course of three days, our volunteers participated in a series of workshops and presentations covering topics ranging from health and safety and cross cultural communications to building capacity building and the importance of sharing their stories.
This summer we were lucky to welcome back Professor Anita Deeg-Carlin from Fairfield University, who facilitated a cultural humility and cross-cultural communication workshop. She was joined by her colleague Dr. Alfred Babo who facilitated a workshop on community development.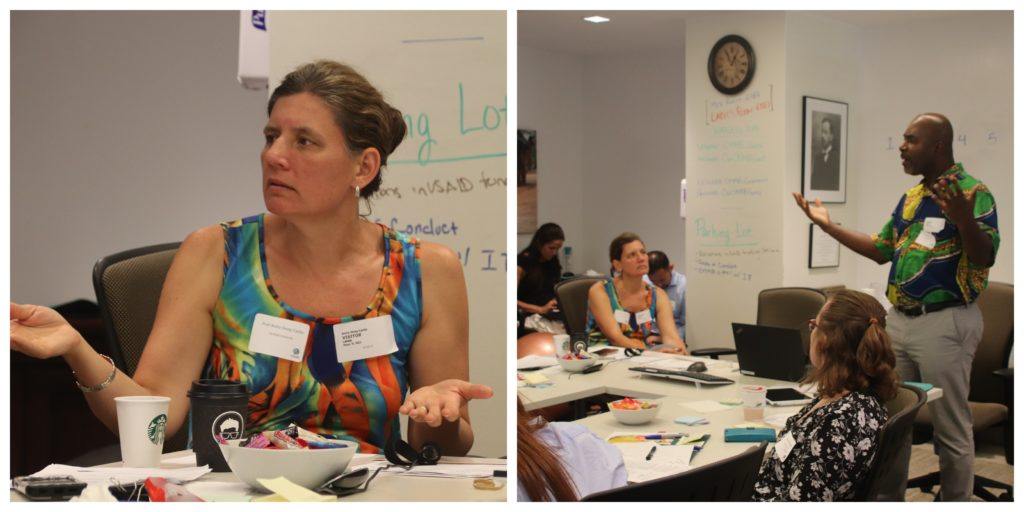 Our clinical mentor volunteer, Dr. Helene Calvet, joined us for the third time, this time remotely from California. She spoke with the new volunteers about how they can bring their experience and skills into the larger field of global health, gain an understanding of the benefits and challenges of working in low resource settings, and the skills and qualities needed to have a better experience in the field.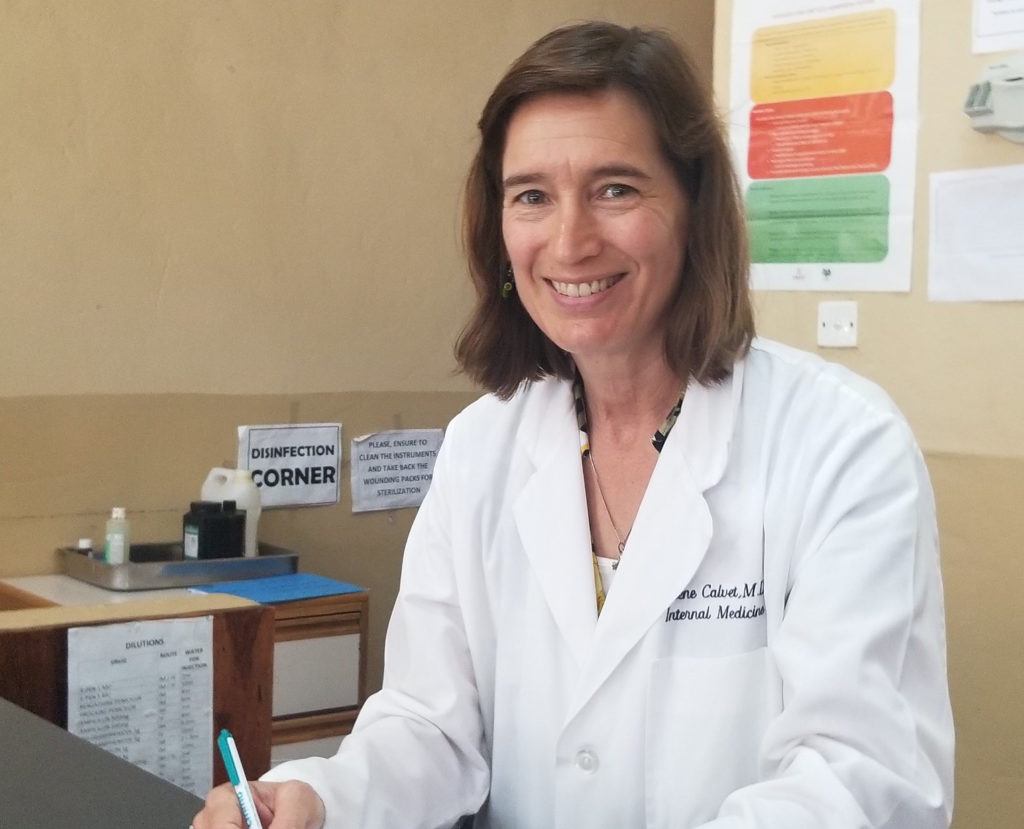 We were also lucky to have two former volunteers, Stephanie Summa and Dr. James Peck, join us for a Q&A session with the new team. They shared stories, photos, and invaluable advice based on their experiences in the field.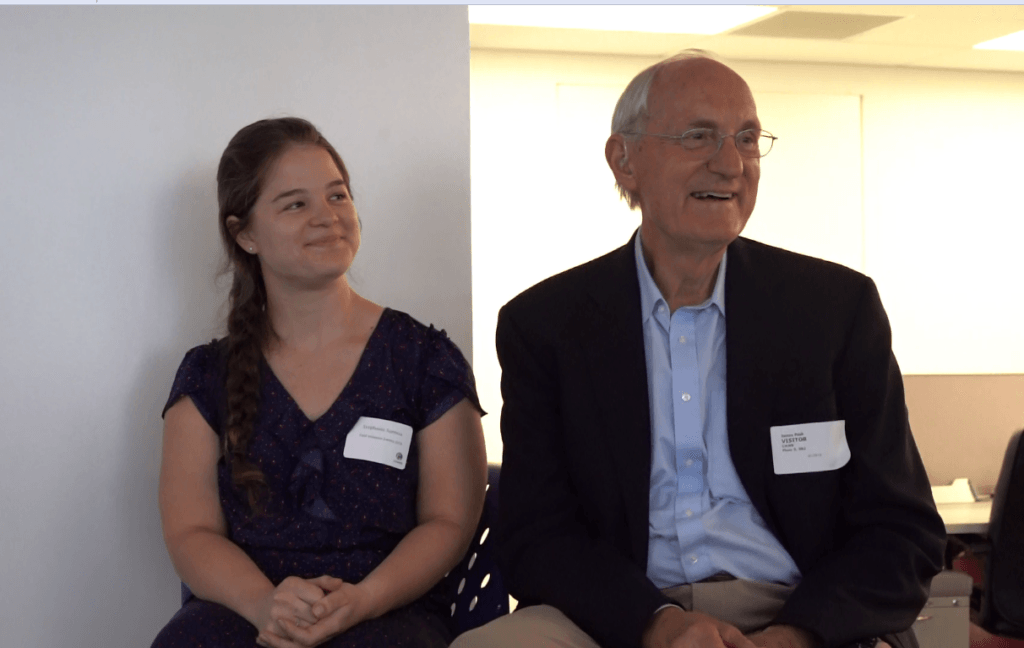 On the final day, all the members of the NYC staff join the volunteers for the official commitment ceremony. After some words from our CEO, Bruce Wilkinson, the SVP of Programs, Dick Day, and members of the Volunteer Program team, each of the volunteers are asked to share their intentions for their upcoming service. Here is what they said:
My name is Joe Sclafani, I am an OBGYN. For me, this is sort of a renewal of my own interest and love in global health. I lived in Malawi for four years, until the end of 2017, and had a really rich experience there. I worked with Baylor College of Medicine, which was a very supportive organization with very deep infrastructure. I always felt very safe in this warm heart of Africa, as they call Malawi.
So, when I returned home I was very excited to be back. But within 6 months, I was trying to understand why I felt homesick, and recognized that to a certain extent, my home had been in Malawi for four years. I tried to work again in America for a year and decided that really, I needed to get back to a low-resource country for a few reasons. And, these last few days have really helped me articulate what those reasons are. I will say, they are a little different than when I went to Malawi. There are a few things I learned to appreciate when I was in Malawi — the rich culture and sense of family, village, and community. These values are pervasive in Malawi and in Sub-Saharan Africa, but, not quite in Brooklyn. You just don't get those roots, not anymore, not like when I grew up. I think these were some of the things that were missing, and some of the reasons I want to go back.
One of my intentions is to go to my new country, which is South Sudan, and identify those attributes. I want to experience their culture and learn to appreciate what it has to offer, that sense of community and of learning to live with so little while still having a tremendous heart and a tremendous spirit.
So, that is really my number one intention. My second intention is very important to me and that's my faith, which has really deepened since I came back to America. And now, I go back abroad with a slightly different intention to try and integrate my faith with what I do on the ground and to try to integrate my prayer life with my work, which is hard to do in a non-faith based community. I think that will be interesting.
I have to say that one of the things that has happened over the last few days is that I feel really comfortable with this CMMB family. It is a really great organization to be part of. Everyone knows what to do, everyone is working towards the same cause and you are definitely true to your mission and I appreciate that.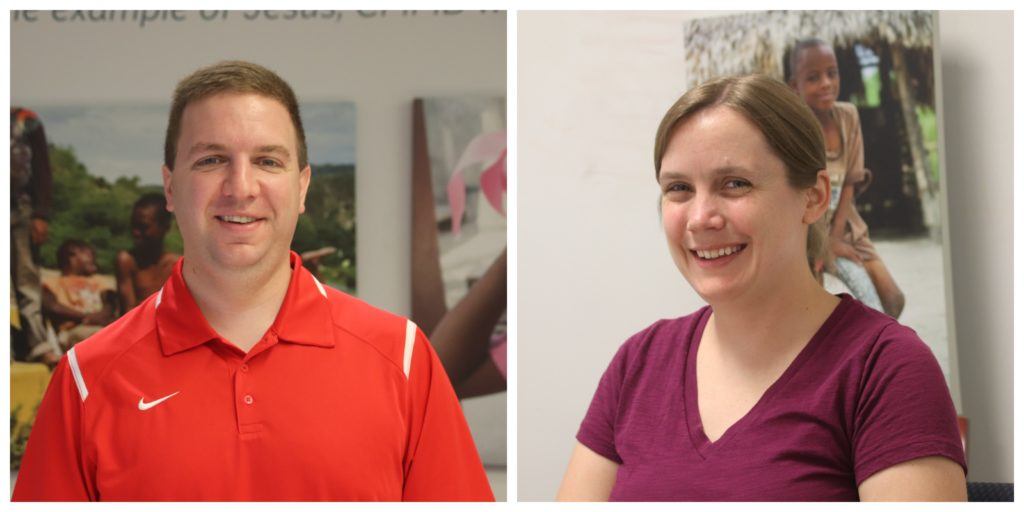 Derek: My name is Derek and this is my wife, Clare. This is a fulfillment of a very long friendship for us and in a lot of ways, it was something that I tried to reinforce before we started dating, when we used to be friends. A long time ago, I used to tell Clare that someday she'd find a guy who would want to do all these things and travel around the world with her. And then, 10 years later we started dating and I realized I was that guy.
And so, this is us trying to explore this as a vocation that we knew we were getting into when we got married. I think we have our own paths, our own ways of living our faith and sharing our skills, but volunteering is something that we really wanted to do as a couple and with our powers combined.
We are excited to become a part of this organization with all of you, truly. This has been an amazing thing to come here and see that all of this exists. I mean, this is something that Clare has dreamed about her whole life and now it has become my dream too. So, thank you.
Clare: I think that our hope for all the volunteers (including us), is that we can just go into this experience with open hearts and open minds and give fully during our time, however long that is.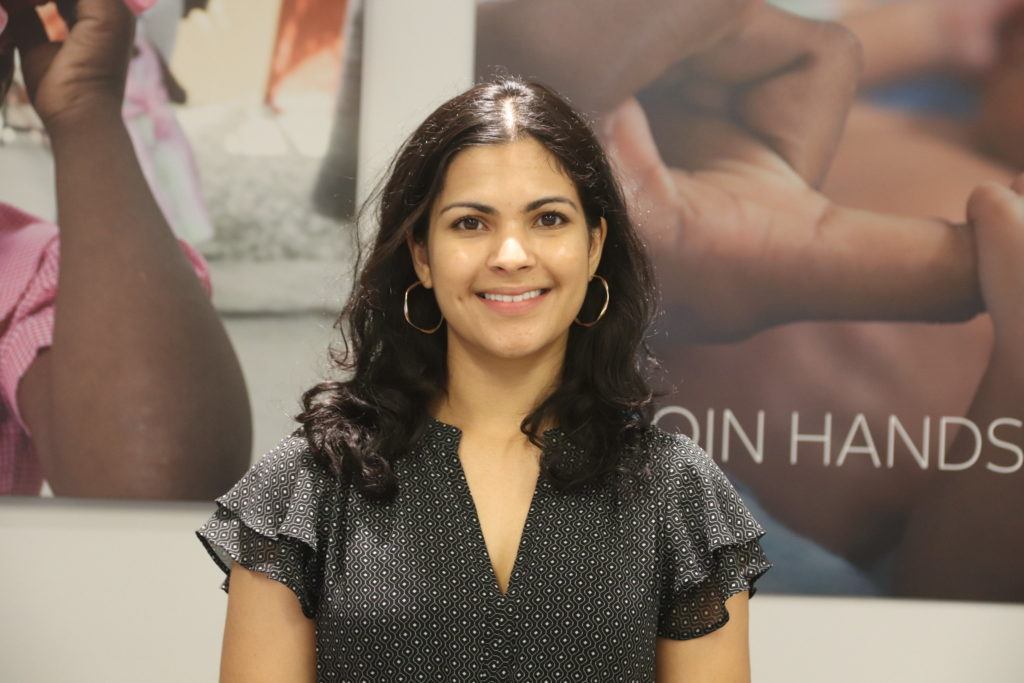 I am going to be volunteering in Kenya. I have a public health background so I am going to be taking on a researcher, M&E specialist kind of role.
My main motivation is to really learn about the community. I've always found that unity within the community is the most powerful thing in terms of resilience. I feel like building up the community health systems and really connecting them, making sure they have the tools to really solve their own problems in the future and sustain their system is really helpful. So, that is my goal to just support them in that process as best as I can.
Mandi Clark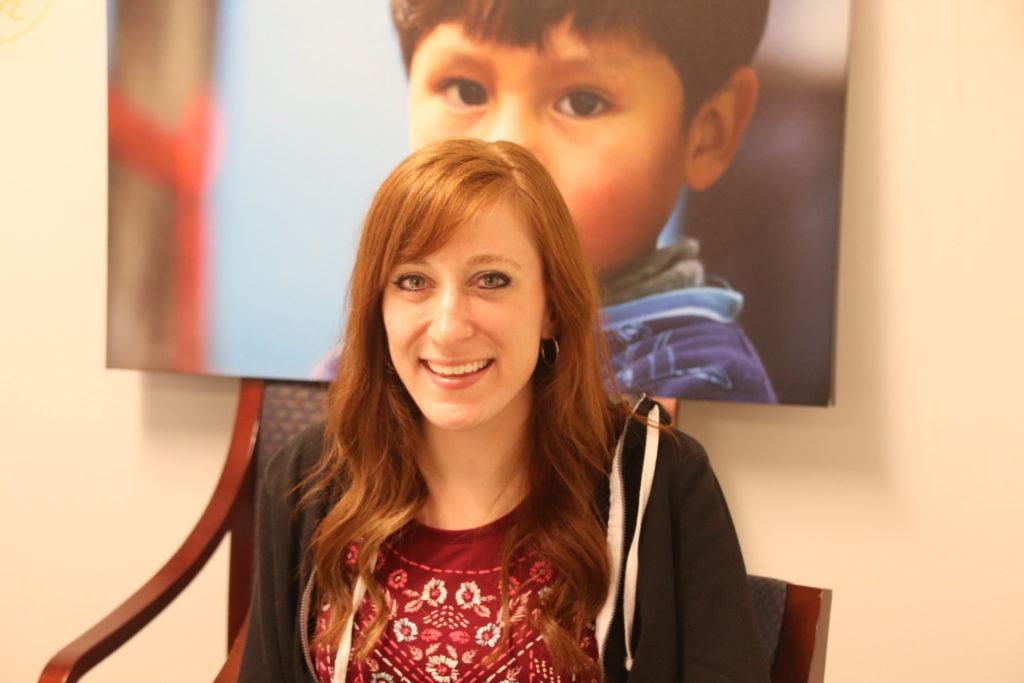 My name is Mandi Clark and I am going to be taking on a public health position in Peru which, will be a change for me because I have only ever done clinical work for the past eight years of my life. So, I am excited to take what I know with public health and be able to apply it for the first time in my career.
I am excited to go in and just help people become resilient, to have more confidence in their own abilities, to teach them, and to help them learn how to become self sufficient and build that confidence. And of course to learn everything that I can along the way.
Abigail Zielinkski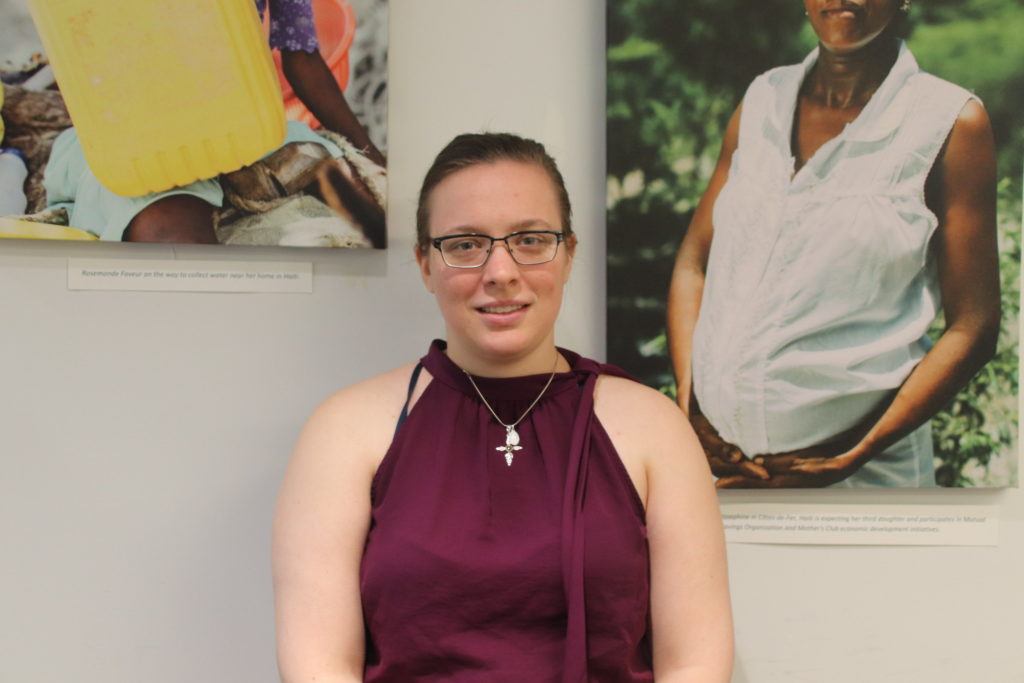 My hope or intention for this trip is to learn how to work in a low-resource setting, and in a different cultural context. I hope to learn about a different culture and how it impacts the community's view on healthcare and what they believe.