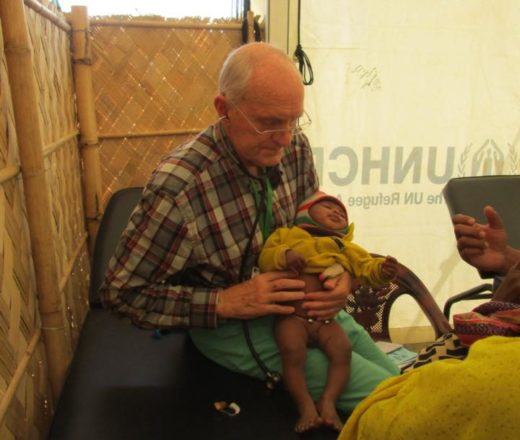 James Peck
Home: Portland, Oregon. Adjunct Professor of Surgery Oregon Health and Science University (OHSU).
Education: For medical school: University of California at San Francisco (UCSF). For college the Jesuit  University of San Francisco IUSF).
CMMB Volunteer  Role: Surgeon and physician at Mother of Mercy Hospital in the Nuba Mountains of Sudan.
Interesting fact: "My father R.O. Peck was the pro bono physician for the large orphanage at the San Diego Mission 1939 – 1960. At Mercy Hospital in San Diego from 1962- until his death in 1972 he did free neuro-otologic (ear) operations on children from Tijuana who were unable to hear due to infections. My maternal aunt Mavis Cain worked with Mother Teresa when the later came to Mexico for the poor in Tijuana. From an early age she was asking me: "When are you going to start "giving back' Jimmy?"
Follow Dr. Peck's Journey:
View Blog
Support this volunteer