Meet Our New Cohort of International Volunteers
July 29, 2019 •
Kenya, South Sudan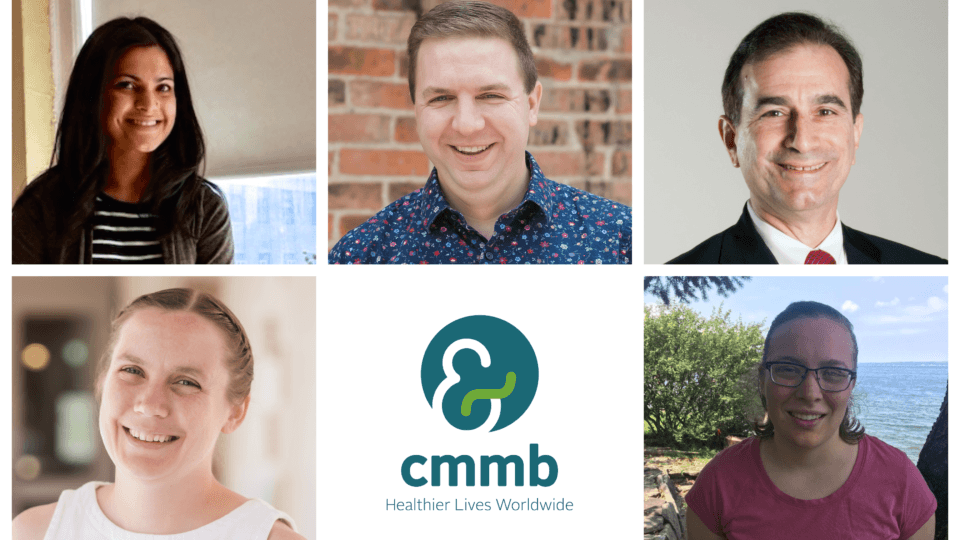 Our favorite part of summer is finally here! Our bi-annual volunteer orientation. It's when the latest cohort of international volunteers descends on our NYC headquarters to prepare for their service abroad. The 3-day orientation consists of a series of presentations and information sessions that allow them to learn more about the contexts of the places they will serve and the challenges and joys they are likely to experience. It's also a chance for them to ask questions and to bond with other volunteers who are about to embark on a similar journey.
We are excited to welcome back former volunteers as well as expert guest speakers who will provide invaluable advice and insight to help our volunteers be better ready for the field!
---
Meet Our Volunteers
Nandita Rajshekhar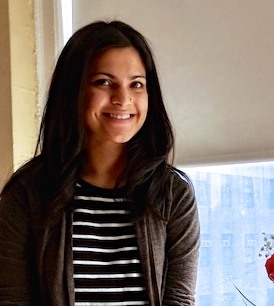 Position: Monitoring & Evaluation (M&E) & HIV/ Tuberculosis Expert
Serving in: Kenya
Start date: August 2019
Duration of stay: 6 months
Nandita holds an Master of Public Health in Epidemiology and Global Health from Columbia University. She comes to CMMB with about two years of experience working in the field. In the past, she has worked with community-based health systems strengthening in Northern Togo and the South Bronx.
She has also worked with Tuberculosis (TB) research in Chennai, India as a part of India's National TB program. Nandita believes healthcare is a human right and hopes to continue working with communities around the world to help them get the quality healthcare they deserve.
Abigail Zielinkski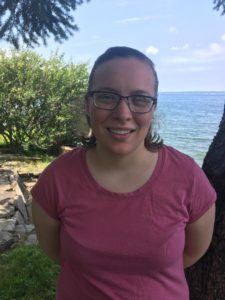 Position: Registered Nurse
Serving in:Kenya
Start date: August 2019
Duration of stay: 6 months
Abigail Zielinski is 22 years old, and grew up in a Catholic home as the 2nd oldest of eight children. She has a Bachelors in Nursing from Daemen College in Buffalo, NY. Abigail has been working in a small rural hospital for two years as a medical surgical nurse.
She works well in a team and on her own; she's had various experience working with post-surgical and medical diagnosis with geriatric patients. Abigail enjoys being a nurse and helping people with their needs.
Joseph Sclafani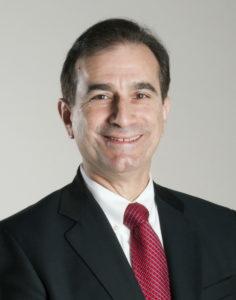 Position: Obstetrics and Gynecology (OBGYN)
Serving in:South Sudan
Start date: November 2019
Duration of stay: 1-2 months
Dr. Sclafani is a native of Brooklyn, New York and has practiced obstetrics and gynecology in the United States for 32 years. In 2014 he moved to Lilongwe, Malawi where he served as the Director of Global Women's Health for Baylor College of Medicine.
He is excited to continue his career as a volunteer serving in low resource settings with CMMB. His involvement with CMMB provides an opportunity to combine his clinical experience with a personal call to action to care for those most in need.
Derek Hall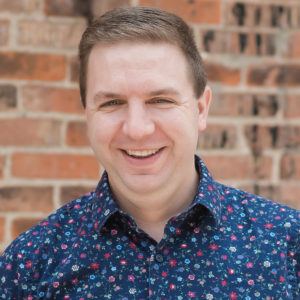 Position: Teacher/Communications Coordinator
Serving in:Kenya
Start date: January 2020
Duration of stay: 2 months
Derek is originally from the Detroit metro area and grew up loving camping and sports. He did several years of coaching and substitute teaching after attending the University of Dayton where he played football and worked towards an Allied Health degree.
Derek started DJing in college at various parties but turned that hobby into a part time profession after college. With his wife Clare's (below) support, Derek made the leap into DJing full time and building his own business. He loves their adventures, their small army of nieces and nephews, and the many ups and downs of building their marriage.
Clare Hall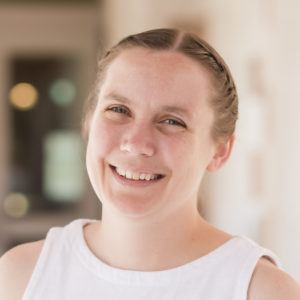 Position: Pediatric Nurse Practitioner/Nurse Midwife
Serving in:Kenya
Start date: January 2020
Duration of stay: 3 months
Clare is a nurse midwife and pediatric nurse practitioner from Ann Arbor, MI. She has been working for three years. This will be her second international trip as a nurse midwife, but she has taken several trips while in in school, including three clinical rotations abroad.
She is married to Derek (above), a marriage that blossomed out of ten years of friendship. They share a love of travel, adventure, and a missionary heart. Together they are taking on this next adventure of serving three months in Mutomo, Kenya.
Mandi Clark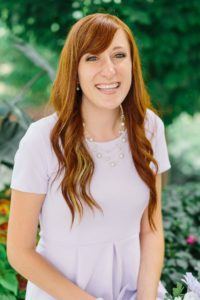 Position: Nursing Assistant
Serving in: Peru
Start date: January 2020
Duration of stay: 6 months
Mandi is a nursing assistant studying at Brigham Young University in Idaho, certified with seven years of work experience in hospitals, nursing homes, and other clinics. She served for a year and a half in Honduras, working with the community to help them develop healthy habits, and helping people coping with the addiction of alcohol. Mandi also has experience taking vital signs, monitoring and caring for the health of patients, and assisting pregnant women and newborns. Her current job provides her with opportunity in the areas of emergency and intensive care, surgery, and rehabilitation. She is fluent in Spanish and has experience translating for medical professionals within hospitals.
Meet Our Guest Speakers & Alumni Volunteers
Dr. Alfred Babo
Guest Speaker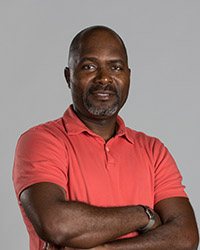 Alfred Babo is an assistant professor at Fairfield University's International Studies Program, and Sociology and Anthropology Department. Prior to joining Fairfield he taught at the University of Bouaké in the Ivory Coast and later at Smith College and the University of Massachusetts in Amherst. In 2015 at Smith College, he directed the Humanities Lab on "Forced Displacement, Immigration and Refugees."
Babo's research focuses on sustainable development, social change, immigration, and post-conflict society. He is currently conducting research on "Tanzanian Fair trade Coffee farmers connection to the global market and effects". Babo is the author of two books including L'étranger en Côte d'Ivoire: Crises et controverses autour d'une catégorie sociale (2013).
Anita Deeg-Carlin
Guest Speaker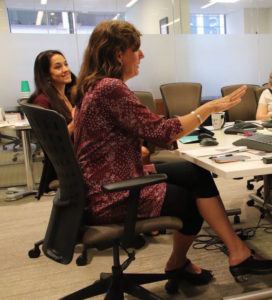 Anita is the associate Director of International Studies at Fairfield University. She attended Colorado State University and previously worked for Wesleyan University, Haddam Abroad, and the ASD Center for Therapeutic Services.
Anita has a special interest in environmental conservation and sustainability, and has academic and professional training in natural resource management. Her regional expertise is in Africa, Latin America, and South America, although she has lived and traveled extensively in Europe as well. She speaks English, German, Spanish, Malagasy, and French and has completed beginning coursework in Chinese.
Stephanie Summa
Guest Speaker & Alumni Volunteer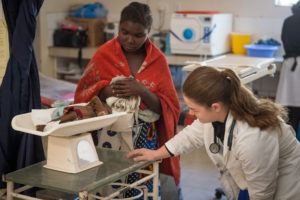 Stephanie Summa is a physicians assistant from Rochester, NY and completed her Physician's Assistant program at Rochester Institute of Technology. Stephanie had the opportunity to grow up in western New York with her two sisters, spending part of their summers on the farm picking cherries, and the other half on wonderful family vacations where they were always encouraged to learn more and discover the beauty around them.
From a young age, her parents instilled the importance of faith and the knowledge of God's love for each and every person in this world. Once or twice a year, missionaries would come to her parish, and she was always inspired by their stories about the work they were doing in developing countries. Stephanie served at the Mwandi Mission Hospital in Zambia for over a year with CMMB.
Virginia Chapman
Alumni Volunteer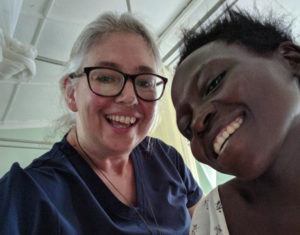 Virginia Chapman comes to NYC from Sanbornton, NH. She earned her certificate in nurse-midwifery from Baystate Medical Center's Nurse Midwifery Education Program. She recently returned from Mutomo, Kenya where she served with CMMB as a certified nurse and midwife at the Mutumo Mission Hospital.
Prior to serving with CMMB, she was a nurse for 31 years and a certified nurse midwife for 20 years. She volunteers as a paramedic for her town's fire department and has been working for the state medical examiner's office as a forensic death investigator for 20+ years.
Donate to A Volunteer