A Labor of Love: Mwandi Mission Hospital
By CMMB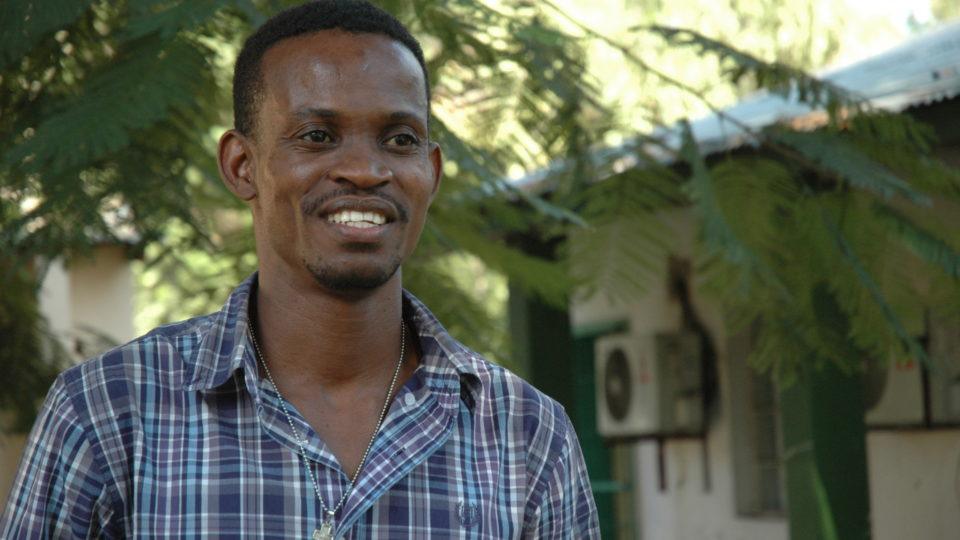 His name means love in Kikongo, a language from his home in the Democratic Republic of the Congo, and it is with love that Dr. Bankayor Zola serves the people of the poor and remote village of Mwandi in Zambia.
Dr. Zola is one of two permanent doctors serving at the Mwandi Mission Hospital in the southwest corner of Zambia. He has been there since 2012. Like so many doctors working in low-resource settings, he often has to turn patients away for lack of medical infrastructure and equipment. Here he describes the situation in his own words.
---
This community is in desperate need of help. I have seen poverty in my life, but nothing like this; this poverty is overwhelming. They can't even afford to feed their families, how can they be expected to travel for medical care? They need us at their door steps but there just aren't enough of us. Small staff means you have a stretched workforce. When we stretch too much and too thin things break and we end up losing the staff we have.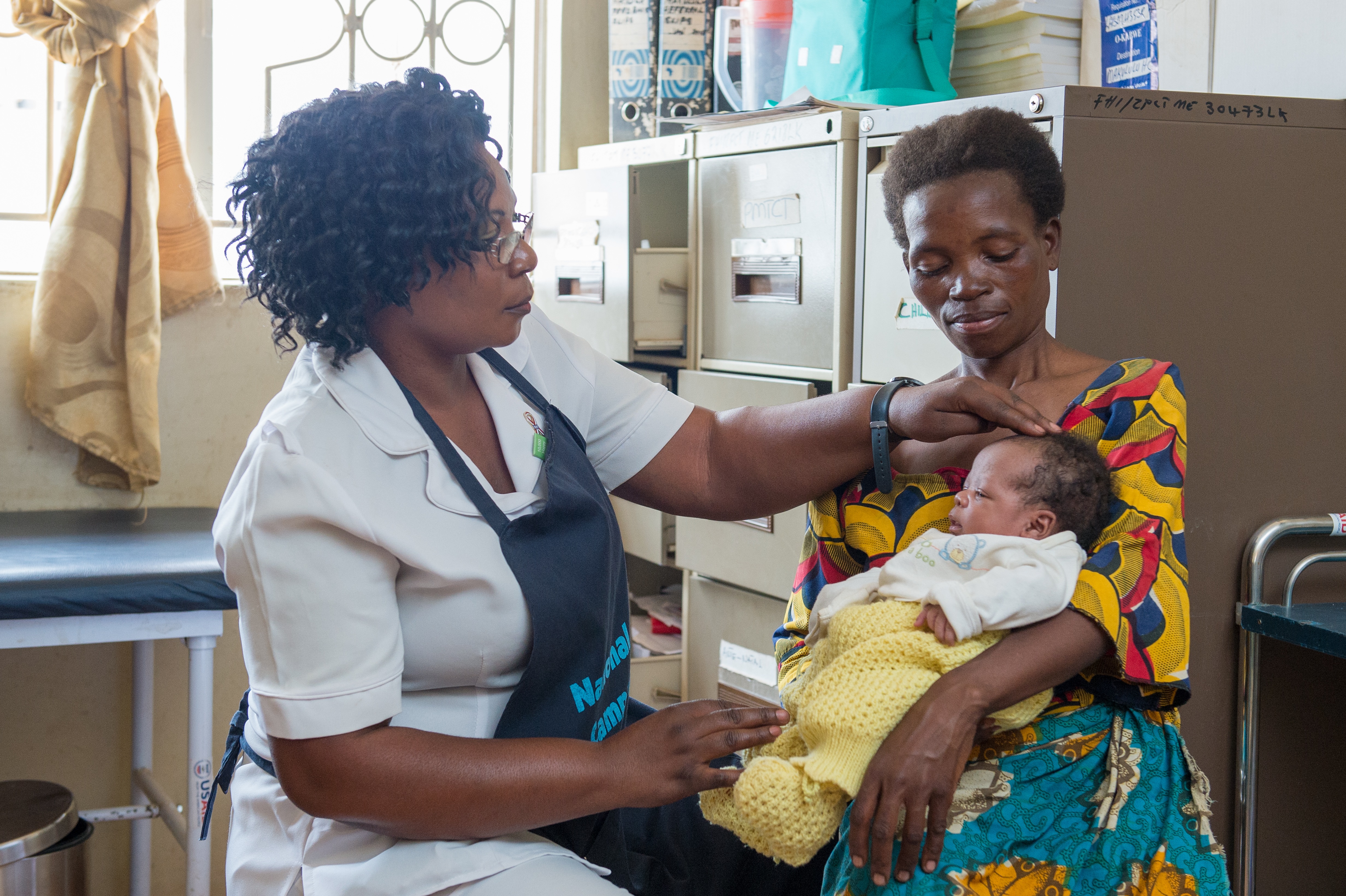 I have seen patients so sick they can hardly hold themselves up, who have walked for days to reach the hospital. As they walk through the door, they look at us like we are small "gods." You can see the hope in their eyes, like you can do anything, that you will be able to make them better. And when you can't, you see the disappointment on their faces. It is heartbreaking.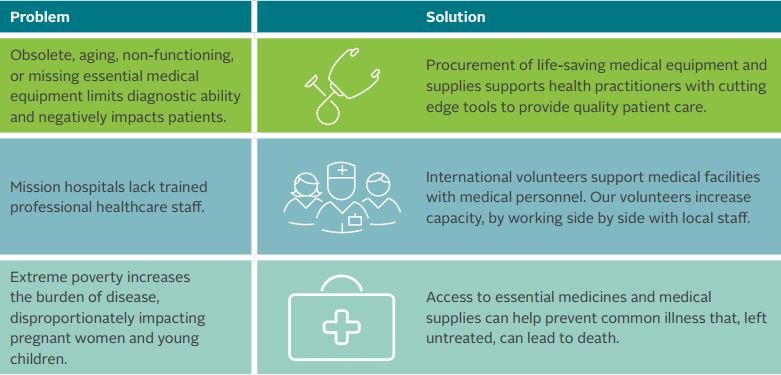 I am a doctor who is ready to treat people, but too often I don't have what I need to provide the care that is required. We lack reliable electricity and potable water and I am surrounded by old medical equipment that no longer works.
Without equipment, I cannot properly diagnose people; without a diagnosis, I cannot provide care; and without care, people don't recover and sometimes they die. Sometimes it feels like we are working during a war or in a war zone.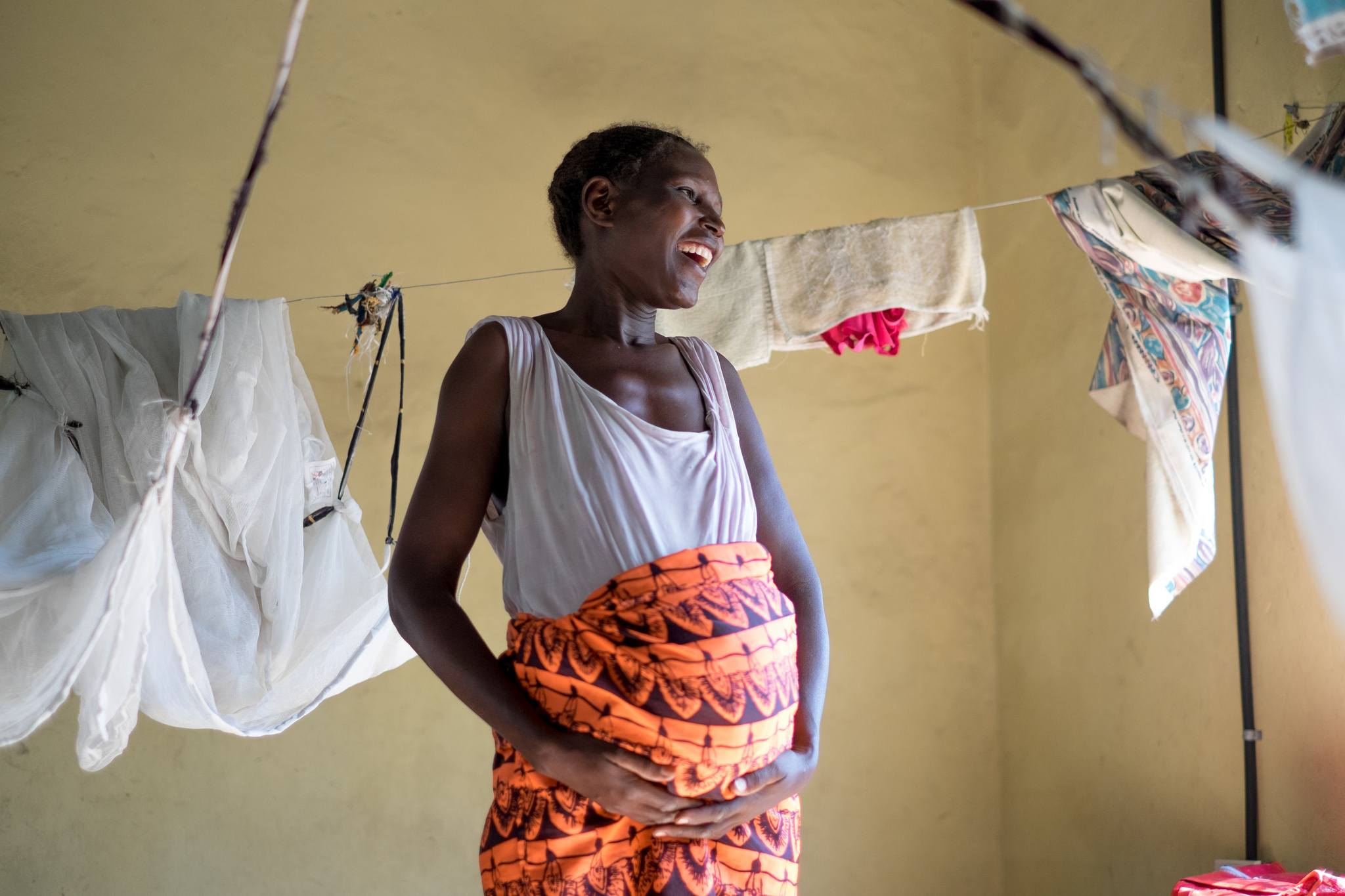 These patients are poor. They are weak for lack of food. They are sick. What chance do they have? When I am forced to refer them to a hospital 100 kms (62 miles) away where the proper equipment does exist, I know that most of them cannot go. They cannot leave their young children and families, and they do not have the means to cover the cost of transport. Basically, when I refer them to another hospital, I am sending them away to live with their pain, to get sicker, or in the worst case, to die.
It is only when you look into the eyes of someone who desperately needs care and know that you cannot provide it that you really understand what I live through each day.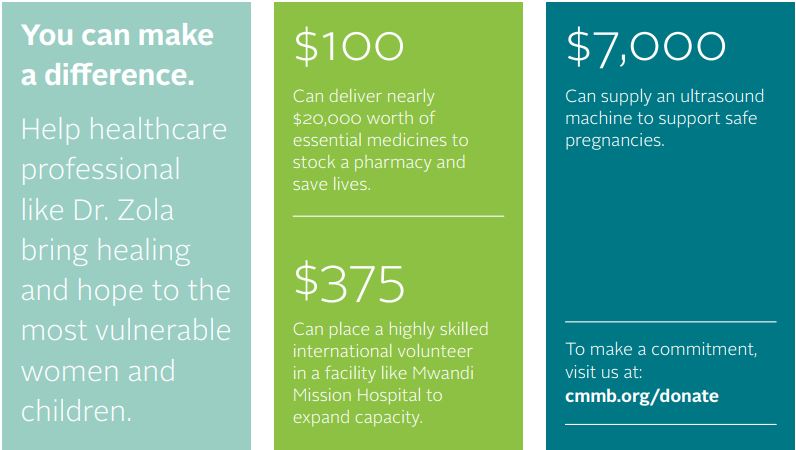 ---
CMMB Volunteer Interest Form
We're excited that you are interested in volunteering with us! Please fill in this brief interest form to let us know a little bit about yourself.