Project-Based Volunteers Support COVID-19 Response Effort
March 16, 2021 •
CMMB •
New York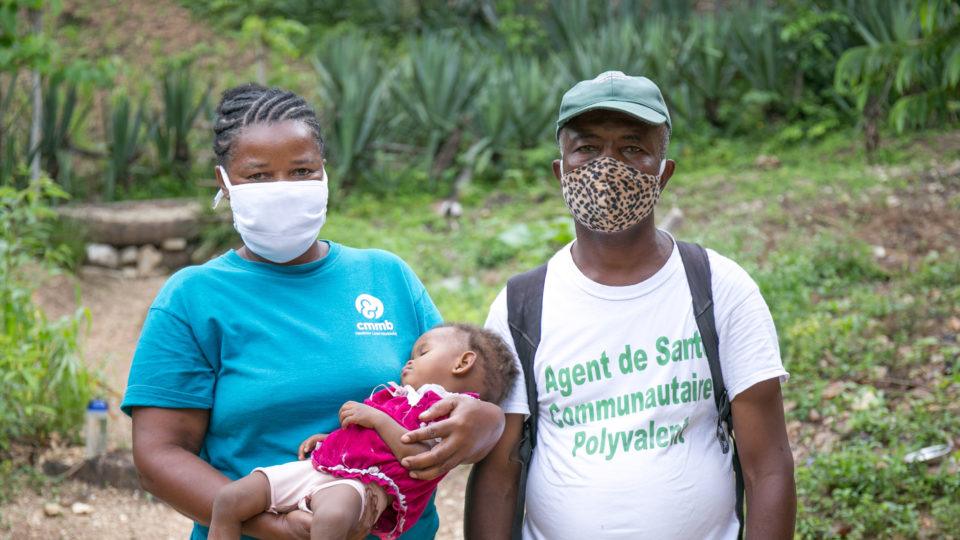 As the COVID-19 pandemic continues to impact people's lives across the globe, CMMB is executing an emergency response to protect the populations we serve. The response includes training community health workers, providing health facilities with PPE supplies and strengthening healthcare systems to stop the spread of the virus.
To support CMMB's response, the Volunteer Program has been exploring various ways to engage volunteers to fight this unprecedented public health crisis and to keep serving people in need across the globe. An example of this effort is the introduction of remote project-based service. The program connects global health professionals with our international program coordinators and technical staff and give them the ability to tackle specific projects from home.
Professionals contribute valuable skills and knowledge by working on specific projects while gaining experience working during a pandemic and learning about the challenges and solutions that come with the crisis.
In Fall 2020, 13project-based volunteers contributed 416 hours of valuable work and completed amazing projects that continue to benefit communities served by CMMB.
Learn about some of the incredible projects our project-based volunteers have supported.
Webinar: COVID-19 and Malaria
Visaharan Sivasubramaniam (Visa), MD, MPH, MBA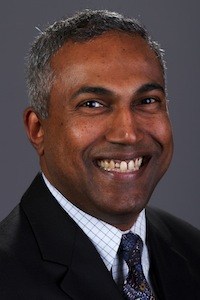 Dr. Visa has more than 20 years of experience practicing clinical medicine in Africa and the US, as well as in public health projects including malaria, nutrition, and Ebola. Currently he is treating patients with COVID-19 in a hospital in New York.
As a member of the technical team, Dr.Visa developed and facilitated a webinar called "Malaria & COVID-19" and designed two posters differentiating COVID-19 and malaria symptoms. Using straightforward visual aids and engaging case studies, these materials provided health workers with basic information on how to distinguish malaria from COVID-19 and how to manage and treat them. These materials are very valuable for CMMB staff in country because they provide guidance for drawing correct diagnoses and giving patients proper treatment in a timely manner.
Webinar: Maintaining a Connection with Families During COVID-19
Frances Corcorran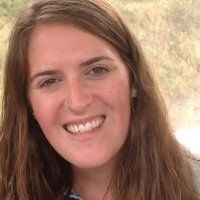 Frances is a registered nurse who volunteered with CMMB in Peru from 2013 to 2014.
In her project-based service this year, Frances worked with the technical team to develop a presentation and facilitate a webinar on how health workers can maintain connections with families during the COVID-19 pandemic. The presentation mainly focused on what health workers should pay attention to when they are connecting with families to provide them with health services, including being flexible, listening more, providing detailed information both before and after "visits." This training helps health workers to build stronger relationships with families remotely and increase patients' accessibility to professional health care, benefiting the overall physical, mental and social health of the families.
The Impact of COVID-19 on Child Health Report
Priya Vythinathan, MD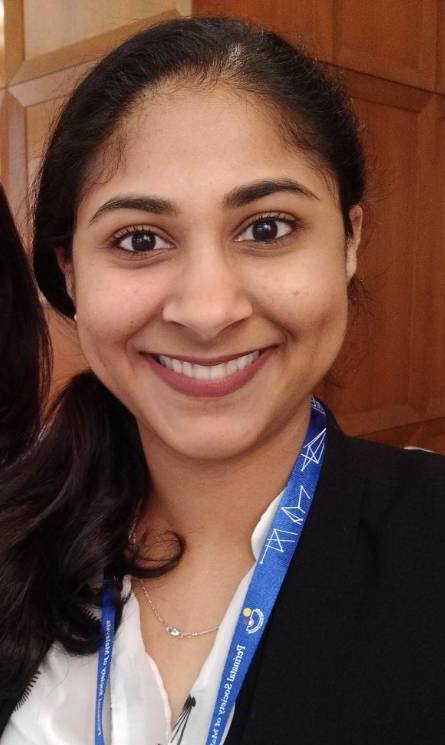 Priya has four years of clinical experience with a background in pediatrics. As a doctor, she is interested in public health, especially Maternal and Child Health.
As a project-based volunteer at CMMB, Priya worked with the technical team. She completed a report called "The Impact of COVID-19 on Child Health," in which she listed how the pandemic is impacting children's health and their lives, both short-term and long-term. In her report, Priya pointed out that COVID-19 will increase infant and child mortality, lower children's access to quality education and increase the chances of poverty due to economic challenges people face during lockdowns. She also discussed how the pandemic can weaken existing social systems to protect children and how this could impact children's physical, mental and social health. By analyzing the impacts of COVID-19 on children, the report points on the issues that should be addressed by health workers to improve child health.
Medical Donations Impact Initiative Project
Jessica Lui, MSc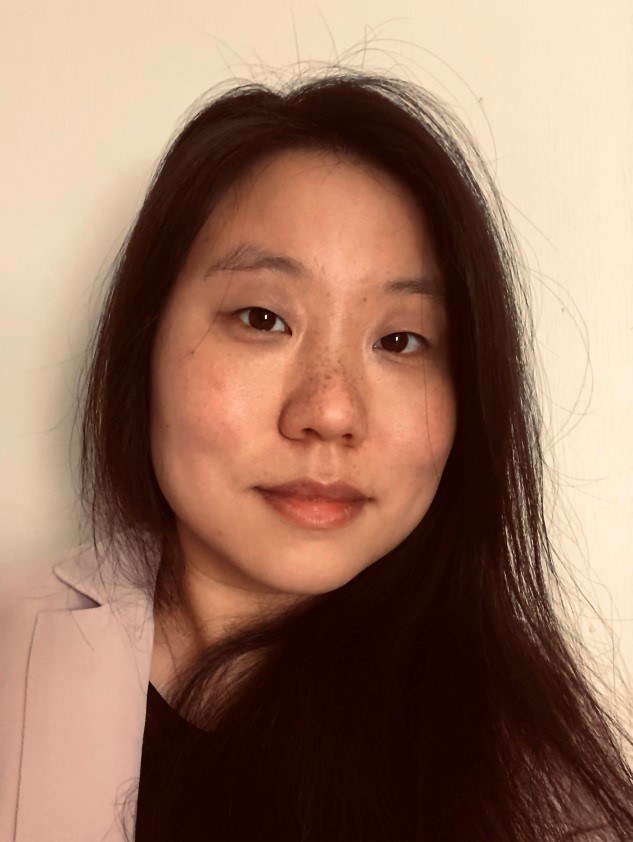 Jessica has eight years of healthcare experience working mainly in pharmaceuticals, ranging from pharmaceutical benefit management to the in-patient sector. Applying her background in Health Policy Planning and Financing, Jessica supported the Medical Donations Program (MDP) with the launch of MDP's Impact Initiative, which seeks to test models to quantify the results of medical product donations. Jessica conducted research on potential impact measurement models and resources with potential use by MDP, and analyzed existing MDP data from immediate use and implementation. Her work helped MDP evaluate the impact and effectiveness of medical donations and provided MDP with support to optimize current donation strategies in the future.
Community Health Strategy Field Guide (CHSS)
Frank Spesia, Masters in Global Affairs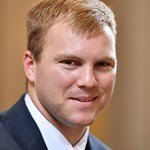 Frank recently graduated with a Masters in Global Affairs from Notre Dame University.
As a member of CMMB's technical team, Frank worked on organizing and packaging CHSS Field Guide, a CMMB community health strategy handbook. The handbook aims to provide health workers within CMMB's CHAMPS Programs with guidance to understand community health, analyze local situations, build community health worker systems and provide quality care to the communities.
The handbook also features basic health information on districts in Zambia and proposes specific recommendations for improving community health at local levels, providing community health workers with strategies that are suitable to implement in their regions.
"Working with CMMB and seeing the intentional, structural focus on sustainable and locally driven programs has inspired me to always keep the end user at the forefront of my projects." – Frank Spesia
Translating Educational Materials of COVID-19 Personal Protective Measures for Haitian Staff
Emma Claire Marvin, Senior at Fordham University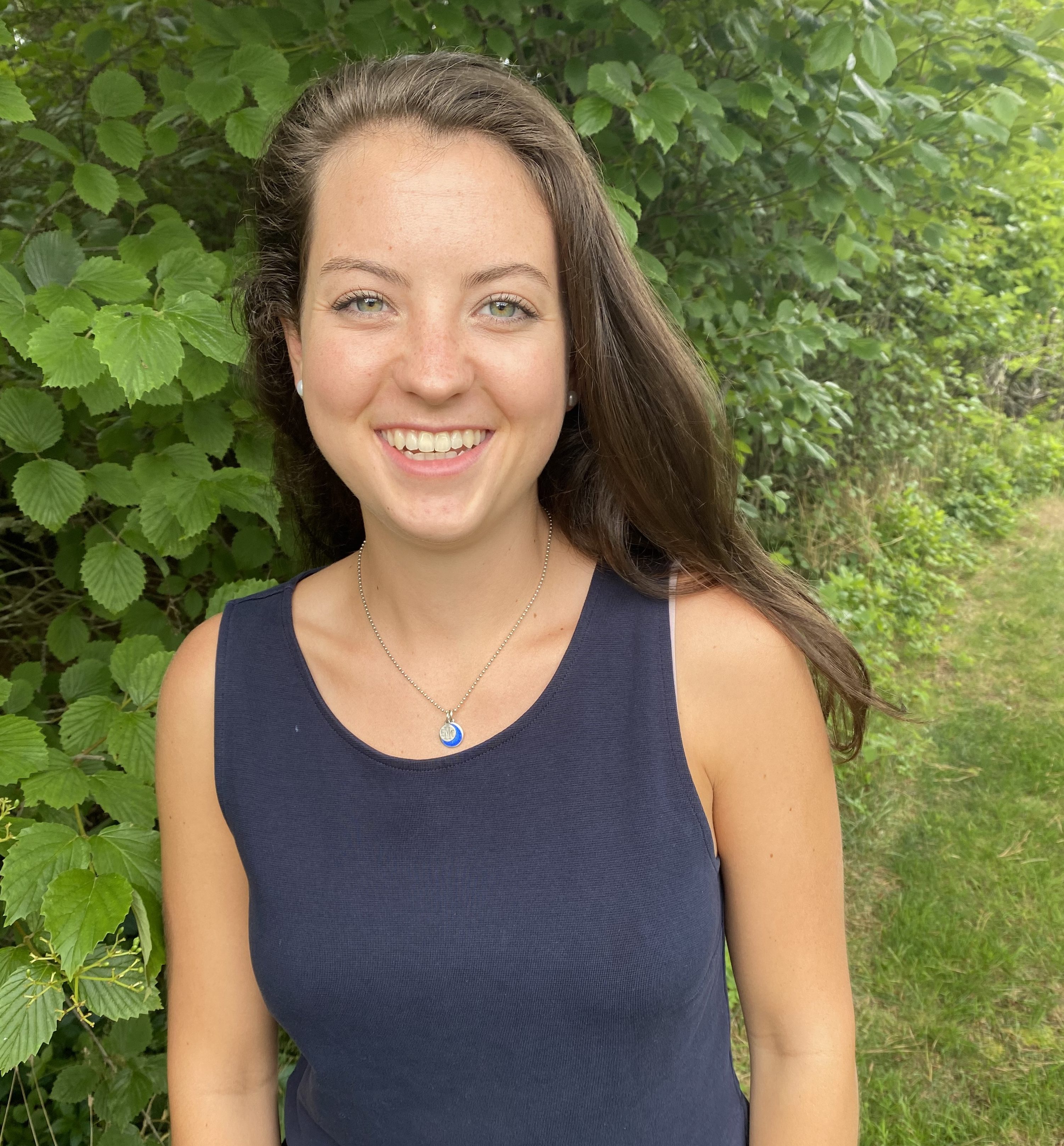 Emma is a senior at Fordham University. She is passionate about international affairs and is double majoring in Art History and French Language and Literature.
Emma's proficiency in French and her passion for helping people in need were crucial for the Maternal and Child Health team at CMMB, where she volunteered as a French translator. Emma translated three presentations on "COVID-19 Case Management" for Haiti and "CMMB Mask Use Guidelines" for the general public and health workers. Emma helped ensure that these important resources are accessible to French-speaking health workers and the public.