Transforming Infection Prevention with Remote Volunteering
June 16, 2023 •
South Sudan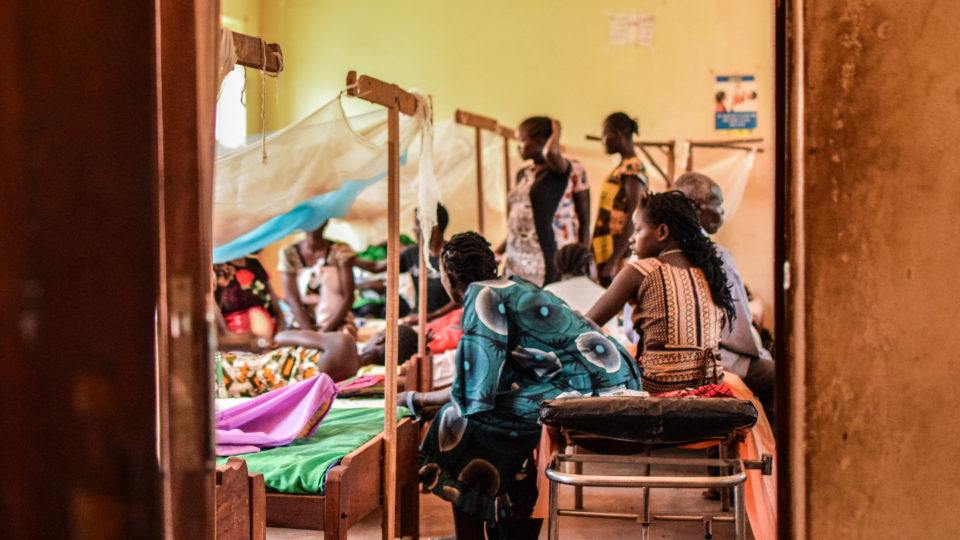 Claire Jai, infection prevention director at Banner University Medical Center and remote project-based volunteer at CMMB, helps lead an initiative to build infection prevention infrastructure at St. Therese Hospital in Nzara, South Sudan with CMMB. Together with Dr. Helene Calvet, a fellow volunteer who has served both in-country and remotely, Claire is working to reduce healthcare-associated infections and improve patient safety. Tremendous progress has already been made and St. Therese staff are becoming true infection prevention leaders in the Nzara area.
Read more about Claire's experience launching this important project remotely. Her work alongside Dr. Calvet serves as an excellent example of the tangible and critical improvements that can be achieved through remote volunteering.
---
Due to limited resources, hospitals in rural communities around the world often require assistance in developing their capacity and infrastructure for infection prevention. The need is growing, not only to reduce patient harm and keep staff safe but also to prepare for future outbreaks. Although in-person assistance is undoubtedly needed, remote volunteering can help facilities start the journey into the field of infection prevention.
It was while reflecting on earlier experiences as an infection preventionist in Africa, that Claire rekindled her desire to return to the work:
"I looked for remote opportunities, hoping to support one or more hospitals that would not normally have access to individuals with infection prevention expertise… If I learned anything from the pandemic, it was that a lot can be achieved remotely," said Claire. "And that includes foundational work to develop an infection prevention program."
Claire applied to be a remote volunteer with CMMB and was matched to St. Therese Mission Hospital in Nzara, South Sudan. The hospital had just started a committee for infection prevention and control and hygiene promotion under the guidance of Medical Director Dr. Maad Top and with support from Dr. Helene.
The Foundation
Dr. Helene had conducted an infection prevention assessment before Claire joined the team. The assessment highlighted several missed chances for hand hygiene and a lack of basic supplies, including alcohol-based hand sanitizer, paper towels, and other essentials. Gloves were being used as a substitute for hand hygiene due to the absence of hand sanitizer. There were many areas for improvement, particularly in implementing standard precautions such as safe injection practices, IV fluid management, and proper waste handling.
The Project Takes Shape
In response to these challenges, Claire and Dr. Helene began focusing on hand hygiene—a practice that is at the basis of preventing the spread of infections. During Dr. Helene's on-site visit, it became evident that the hospital lacked a reliable supply of hand sanitizer due to insufficient funding. The solution: Acquire the materials for staff to make their own alcohol-based sanitizer in line with the WHO process for local production. Using concentrated ethanol, jerry cans, water bottles with measurement markings, hydrogen peroxide, and distilled water, Claire and Dr. Helene successfully adapted the WHO protocol for use with hospital resources. As a result, staff can now produce a continuous supply of hand sanitizer!
Then, recognizing that infrastructure was essential for staff to perform hand hygiene adequately, Claire and Dr. Helene shifted focus to installing hand sanitizer dispensers:
"The current goal is to ensure alcohol-based hand sanitizer dispensers are on trays and trolleys and at workstations and sinks," said Claire.
What's Next?
Their work doesn't stop there. Moving forward, Claire says combining efforts to ensure adequate supplies with policy development and education is essential. During the project's initial phase, policies are being identified and developed, and educational materials are being provided for dissemination to hospital staff. Claire has also drawn on her experiences to write the facility's first ever infection prevention policy on hand hygiene that works with resources currently available.
Lessons Learned
Reflecting on her experiences as a remote volunteer, Claire has learned the importance of flexibility and collaboration:
"I have learned to listen first; ask a lot of questions to avoid making assumptions; keep commitments; and deliver results (while enjoying the experience!). Adapting and applying guidelines to settings completely different than those to which you are accustomed can be testing. Patience is essential. And, although you need health facility leadership who can provide details on current practices and capabilities, you don't always find it.
"Fortunately, I have had coordination with CMMB and with insight from those who have visited and who work at St. Therese Mission Hospital, especially Dr. Helene, Dr. Maad Top, and the committee members. Without these relationships, this project could not move forward."
Claire and Dr. Helene's project is ongoing, and they hope to make further improvements.
Within a year, despite limited resources and challenging conditions, the hospital has made significant strides in infection prevention, with staff members emerging as leaders in the Nzara region.
LEARN MORE: Read pages 44-49 in the Spring 2023 Issue of the Prevention Strategist >>