Where in the World is Dr. Rachael Consoli?
June 26, 2018 •
CMMB •
South Sudan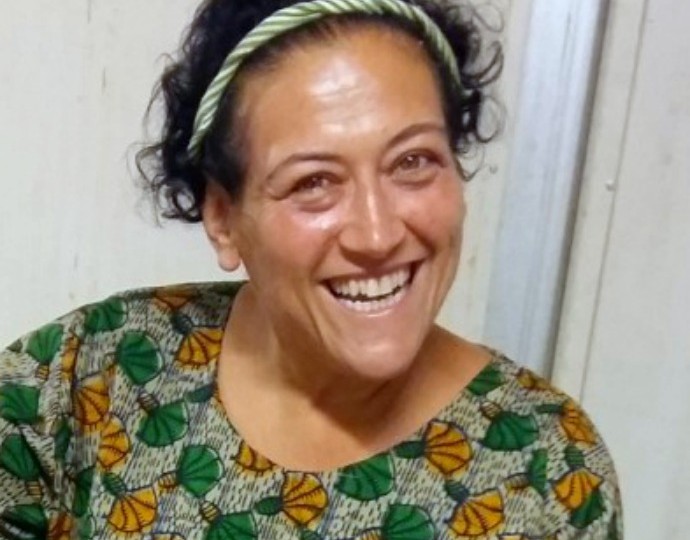 Dr. Rachael Consoli is a board-certified OB-GYN with training in robotic surgery from Melrose, Massachusetts. She has served as a medical volunteer on almost every continent (except Antarctica) and when she's actually in the US, she teaches at Harvard University! 
In 2015, she was one of our international medical volunteers placed in South Sudan for one year. While there, she was instrumental in running our Safe Motherhood Program. Rachael is currently serving in Guam, providing care to the local people of the Chamorro Tribe.
Rachael not only feels a calling to volunteer but also a responsibility to her fellow human beings around the world.
For her it's an honor to help these heroic women, and for us it's an honor to have her as part as our CMMB family Because, there is nothing more honorable than a grateful heart!
---
Where is home? Where ever I am living. But I know what you mean: Boston!
Education: I studied medicine, obstetrics and gynecology surgery, robotic surgery, preventive medicine, public health, and public health policy. As a physician, we are constantly studying to keep up our board certifications. I hope to continue to study in my field of choice and passion which is obstetrics and gynecology surgery.
CMMB volunteer post: I had the privilege of serving in Ezo, South Sudan with the Safe Motherhood project. Then, because of the civil war, we were moved to Nzara, South Sudan to work at St. Theresa Hospital with the Comboni sisters.
How long did you serve? I was joyfully with CMMB for one year, from April 2015 to April 2016.
If you were asked to sum yourself up in two words, which two would you choose? Onward and upward.
Why did you choose CMMB? Because I wanted an organization with a Catholic background and flavor and I wanted a group that had a presence in South Sudan. I also admire that CMMB wants to empower and train local people. This is important. I grew up reading Dr. Tom Dooley's books. He was a famous orthopedic surgeon who volunteered in Vietnam with CMMB. And…CMMB was the most persistent in contacting me and following up, ensuring my questions were answered. It was a good choice.
What are you most proud of? Truly, I am most proud of the hardworking women in South Sudan who, on a daily basis, perform back-breaking work all day long without complaint. Women who are kind and generous even in the face of great tragedy and poverty. Women who take care of their families with so much love. Women who trusted me with their lives.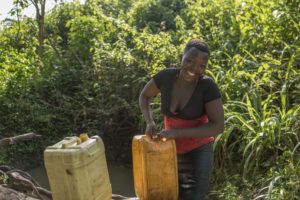 Imagine you are stuck in an elevator. Who would you most like to be stuck with? And why? Melinda Gates so I could convince her to donate money to CMMB to build the operating room at St. Theresa Hospital in South Sudan (we just sent her the news that this project is underway!)
And most importantly to convince her to provide scholarships for young South Sudanese girls to study; for girls who otherwise will have no opportunity to do so.
You are featured in the NY Times or your national newspaper. What's the headline? Through scholarships funds given for the education of South Sudanese women, peace is obtained in South Sudan.
What would be your theme song? Fight Song, by Rachel Platten.
What was your favorite part about volunteering with CMMB? That we were training and preparing local people in the medical field always. I gave lectures twice a week in Ezo. On rounds daily in Nzara, we had teaching sessions. Every surgery in Ezo we had three surgical techs learning how to operate. Teaching was my favorite part that was encouraged and required by CMMB.
Favorite quote: "The only ones among you who will be really happy, are those who will have sought and found how to serve." Albert Schweitzer
What book should everyone read? Why? A Thousand Splendid Suns by Khaled Hosseini. Because it depicts the reality of life for most women in this world.
What are you doing now? I am working in Guam in the Pacific Ocean with the local people the Chamorro Tribe.
What advice would you give to future volunteers with CMMB? Be open to the full experience. Relax in the daily life of a volunteer. Make NO comparisons to what you are used to or what your expectations are. Embrace the work and the daily life. To paraphrase the words of Stephen Grellet, do as much good as you can. You may pass here but once, any good you can do, do it now.
Tell us about someone you worked with while volunteering that you remember fondly? All the people of Ezo. The women of Ezo who without question trusted me to deliver their babies, perform complicated gynecological surgeries on them and were so excited to have an ultrasound for the first time!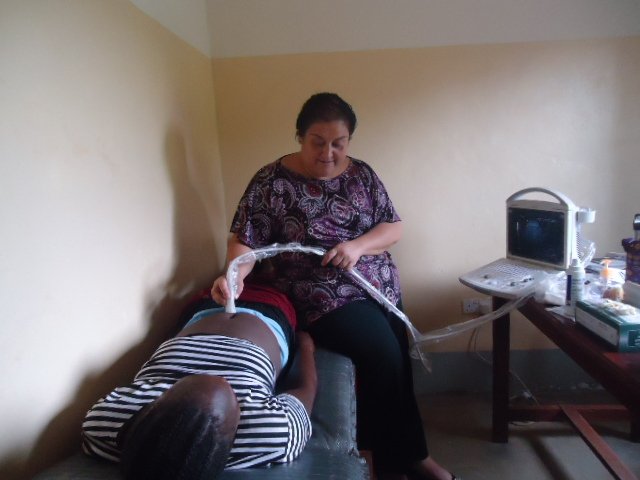 The local priest, Father Jacinto, who even on my darkest day had wise advice. The general practitioner from Uganda with CMMB who ran the HIV clinic, Dr. Mustapha, who made me laugh every day. The brave mid-wife from Uganda, Annet Apili, who made sure I had everything I needed. The teachers from Uganda who lived in my neighborhood who invited me over for all occasions for fellowship and food. My neighboring families in Ezo who every day invited me to eat with them and pray with them. The children of Ezo who always wanted me to sing and dance with them.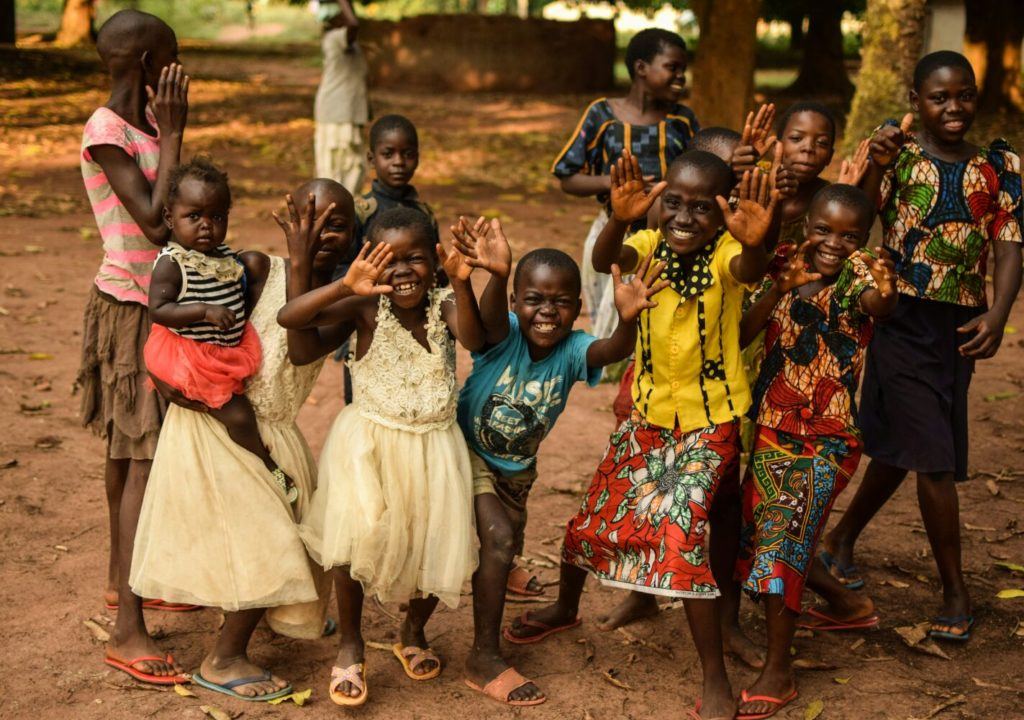 What is your hope for the future? That we remember we all belong to each other.
Favorite speech: "The Man in the Arena" by Theodore Roosevelt.
If you could solve one world problem, what would it be? Opportunity for education for ALL women.
What are the three things you are most grateful for? My life, my work, my mentors.
Who is your biggest inspiration? Why? The hard working women in this world.
Support International Volunteers