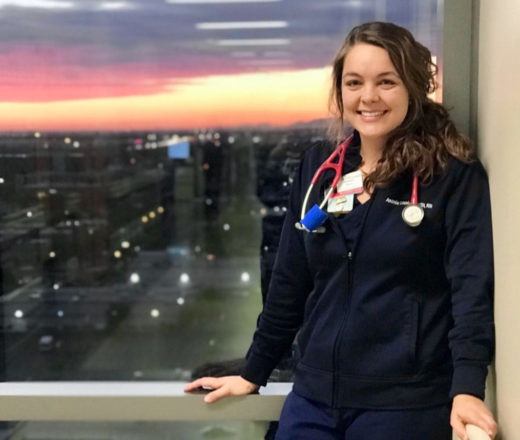 Andree Louvierre
Home: Phoneix, Arizona
Education: Bachelors of Nursing Science
CMMB Volunteer Role: Nurse in Trujillo, Peru

Interesting Fact: We have a few to share:
She is self-proclaimed, directionally-challenged and last winter she and her friend ended up lost on the Arizona Trail for  over five hours! When their hands starting going numb, they called 911. "The only reason we were able to find our way out was because we followed the moss on the rocks to the north (where we had parked)." So much for a relaxing day by the lake!
She spent one summer in Tanzania with Franciscan Capuchin Sisters and on her first day she had to castrate a goat!
She once a won a mechanical bull riding contest across the Saint Mary's, Notre Dame, and Holy Cross College's campuses.
Follow Andree's Journey:
View Blog