Meet International Volunteer: Andree Louvierre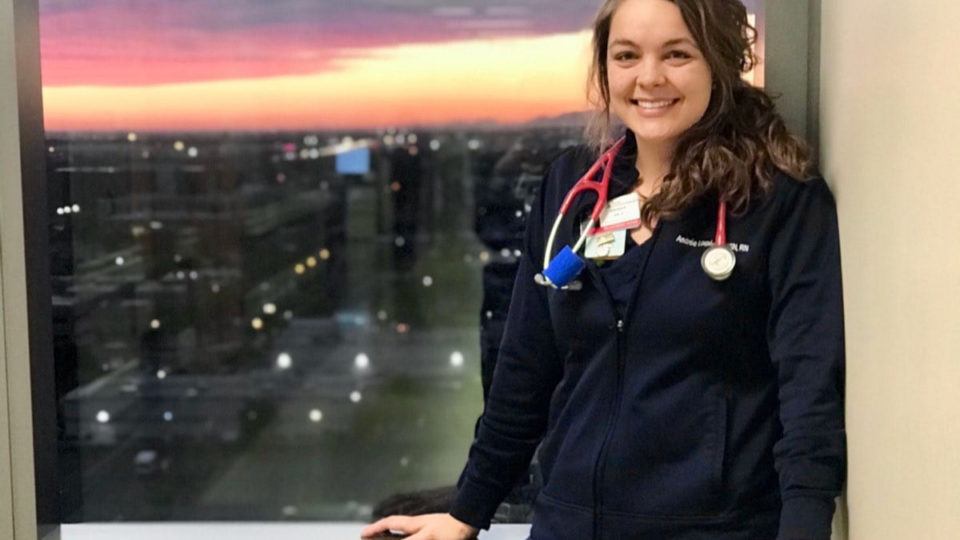 Andree Louvierre is one of our amazing and dedicated international volunteers serving as a nurse in Trujillo, Peru. We feel lucky to have her serving with CMMB in field! Below you can learn more about Andree, including her inspirations and her hopes!

---
Where is home? "When God is our Father everywhere is our HOME." -Fr. John Parks || Birth: Lafayette, Louisiana Current: Phoenix, Arizona
Education: Bachelors of Science in Nursing , with a minor in Biology from St. Mary's College in Notre Dame, Indiana

CMMB volunteer post: Trujillo, Peru

If you were asked to sum yourself up in two words, which two would you choose? Wild & Ready
Why CMMB?
"Knock and it will be opened unto you." -Matthew 7:7
At a time where it seemed impossible for me to follow my heart's desire to be a missionary overseas, CMMB made a way, and the door was opened! I believe in CMMB's values and they directly align with my own.
What are you most proud of? This may seem a little silly, but as a sophomore in high school I started an annual night of prayer on the football field and it is still happening to this day each year! I remember how the Lord moved on those nights and it just gives me such joy to hear that it is still happening for those high school students.
Imagine you are stuck in an elevator. Who would you most like to be stuck with? And why? I would rather not be stuck in an elevator, so anyone who could get me out of it the quickest.

What would be your theme song? Follow You by Ben Rector
Imagine if you were an animal or instrument – which would you be and why? If I were an animal I would be a horse: wild, free, and roaming.

What is your hope for your experience volunteering with CMMB?  I hope to learn from the Peruvian people whom we serve. I hope to be challenged, to grow. I hope to be formed by the organization, because I believe in the core values:
+ Collaboration: to work in partnership for locally sustainable solutions
+ Love: to embrace and be compassionate towards all people
+ Excellence: to deliver sustainable, quality, and impactful results
+ Respect: to act always with integrity, and to value and honor the dignity of all
Favorite quote:

"It is Jesus that you seek when you dream of happiness;
He is waiting for you when nothing else satisfies you;
He is the beauty to which you are attracted;
It is He who provoked you with that thirst for fullness that will not let you settle for compromise;
it is He who urges you to shed the masks of a false life;
it is He who reads your hearts most genuine choices,
choices that others try to stifle."
-Saint Pope John Paul II
What book should everyone read? Why? "Kisses from Katie: A Story of Relentless Love and Redemption." Katie reminds me that every day we have the opportunity to follow the Spirit of God and build the Kingdom of God on Earth. She is a simple woman with a heart of passion for the Lord's little ones.
Who would you like to play you in the movie of your life?Sandra Bullock – what a woman!
What is your hope for the future? To be happy, healthy, and holy and to help others do the same.
Favorite speech or Tedtalk: Fr. Mike Schmitz – Heroic Confidence, Part II: Becoming Unoffendable

If you could solve one world problem, what would it be? Poverty.
What are the three things you are most grateful for?

1. My faith
2. My community
3. My health
Who is your biggest inspiration? Why? Currently I am reading Mountains Beyond Mountains – a book about Dr. Paul Farmer's life and with each page I am truly inspired to live a life fighting with everything I am for the poor. He lives his life selflessly & is fully alive!