Volunteer Orientation: Preparing to Serve
February 14, 2019 •
CMMB •
Kenya, New York, Peru, South Sudan, Sudan, Zambia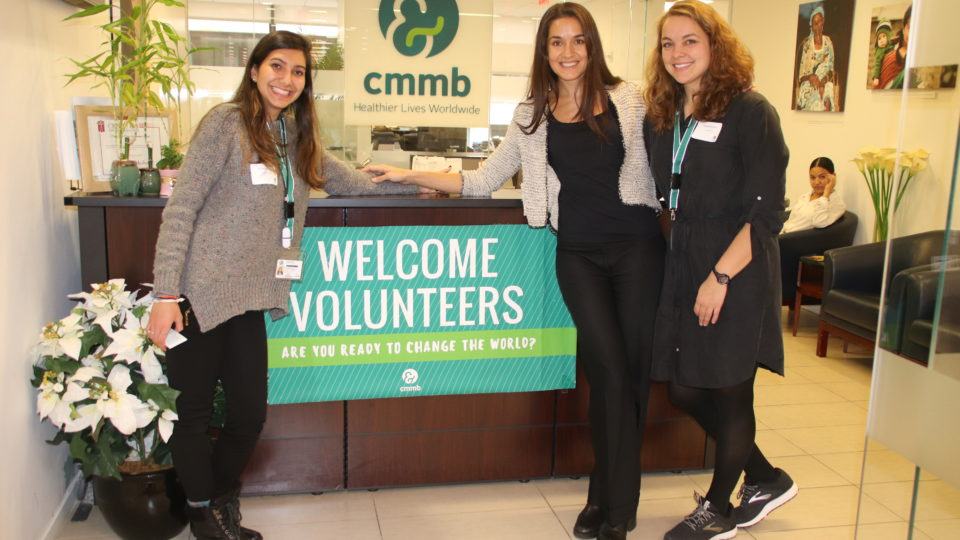 On Monday, January 28th our newest cohort of international volunteers arrived at our NYC headquarters to participate in an orientation. Over three days, volunteers took part in a variety of activities, presentations, and workshops, meant to help prepare them for service. Below, we have detailed all our favorite moments!
Global Health Opportunities & Challenges
Dr. Helene Calvet is an experienced physician, infectious disease specialist, longtime CMMB donor and now, our first clinical mentor. We had the privilege of hosting her in the NYC office during orientation, where she facilitated a discussion with the volunteers on all things Global Health. Here's our four biggest takeaways from this discussion:
Minimize expectations – resources are scarce in the areas in which you will work.
You need to know yourself and know your own limits.
It's not about you, but those you are going to serve; put your ego to the side and roll up your sleeves.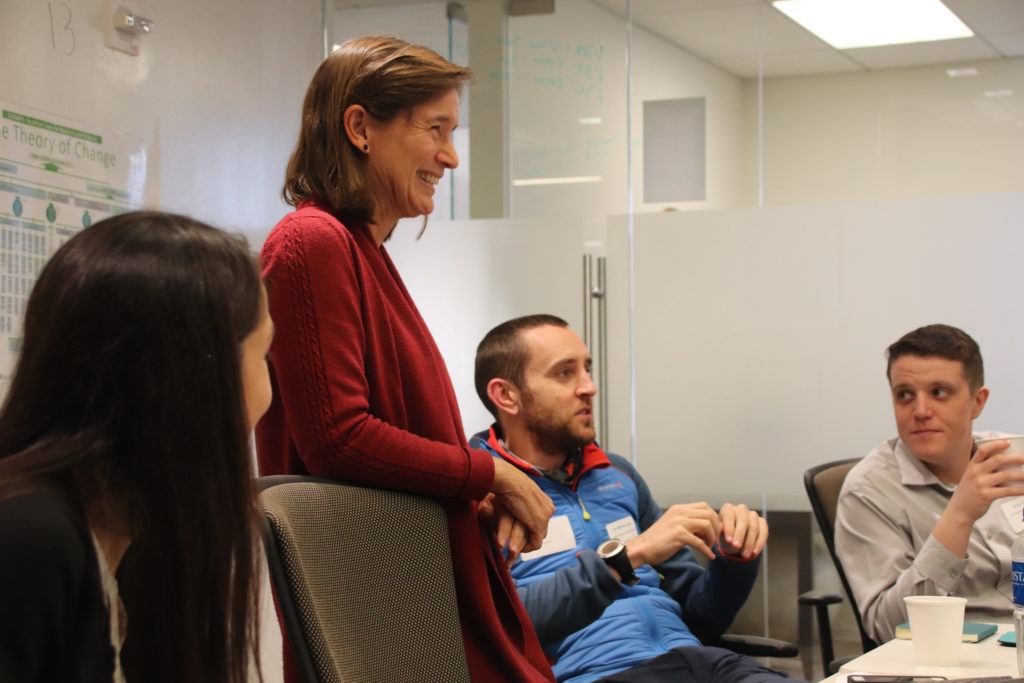 Experiences in South Sudan
The volunteers were also given the opportunity to hear from former CMMB volunteer and first Aurora Fellow, Dr. Matthew Jones. A year ago, he was at our January orientation as a soon-to-be volunteer and this time he was back to share his experiences from the field. Matthew spent nine months volunteering at St. Therese Hospital in Nzara, South Sudan and he shared stories and learnings from his time in the field with our newest recruits.
In addition to sharing some things he learned, we asked Matthew to tell us one story of an experience, a person, or a patient he cared for that really stands out for him. Here is what he said:
Without having much knowledge of the language or the culture, at times you can feel sort of distant and separate from both the patient and, in particular, the mother of the child. I think that you tend to go through the ward quite quickly, and there's not really much room for personal connection. However, when a child stays for a certain length of time, you really start to slowly feel that bond and connection.
I remember early on that there was a young boy called Makuu who had a bad infection in the skin that required an operation. I did the operation and he hated me through every stage of that operation. After, when we were dressing the wound and cleaning it, he hated me at every stage there as well. I think that if he saw me in the street now, he'd probably remember me and hate me just as much. But, I think the difference was that sense of gaining the trust of his mother throughout the process. I don't know quite how she related to me. It would be nice to think that she went from being suspicious of the slightly strange tall white guy, to utterly accepting and trusting. It's probably a lot more complicated and nuanced than that, but I felt by the end that there was a bond between me and the mother. Really, that bond was just a shared care for her son. And, the nice thing is that I still see her every now and again around the hospital, or even outside the hospital. I think she has 10 or 11 children, so there is always one of them in the hospital. But, we still share a little joke and a smile about Makuu. And occasionally, she tries to drag him close to me and the boy normally reacts, and we go through the same process again. But, there's definitely some sort of tender connection there which is meaningful and profound, and below the level of language and above the level of language.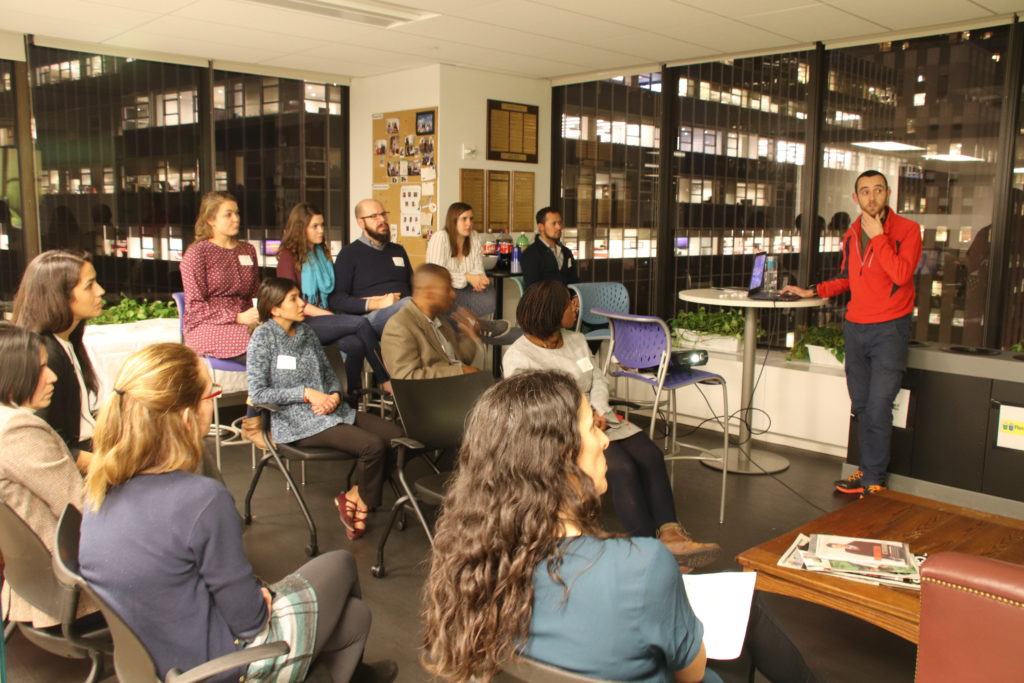 The big takeaway for Matthew from his volunteer experience:
"The sheer complexity of life, of systems, of the way people deal with each other"
Safety When Abroad
The volunteers also gained insight into the world of health, safety, and security when abroad. Guest speaker Jeremy Prout, International SOS Regional Security manager, dialed in to talk to the volunteers of possible threats that exist and precautions they can take to stay safe:
Avoid displays of wealth – dress appropriately.
Make sure you always carry a mobile phone that has pre-programmed emergency numbers and key contacts.
Where possible, travel in a group/with another person.
Walk against the flow of traffic to minimize the risk of petty theft.
Dr. Tom Catena: Advice from a Long-Term Volunteer
The highlight of the orientation was clear: a discussion with Dr. Tom Catena! (If the name doesn't mean anything to you – it's time to learn more.) Dr. Tom is our longest serving volunteer and one of the world's most inspiring humanitarians. With a lucky stroke of serendipity, Dr. Tom happened to be in NYC during our orientation as part of his role as Chair of the Aurora Humanitarian Initiative, and so, stopped by the office to talk about his experience living and working in Sudan. Dr. Tom Catena is the medical director at the Mother of Mercy Hospital in the Nuba Mountains. He is the only permanent medical doctor in the only referral hospital in that region which serves one million people.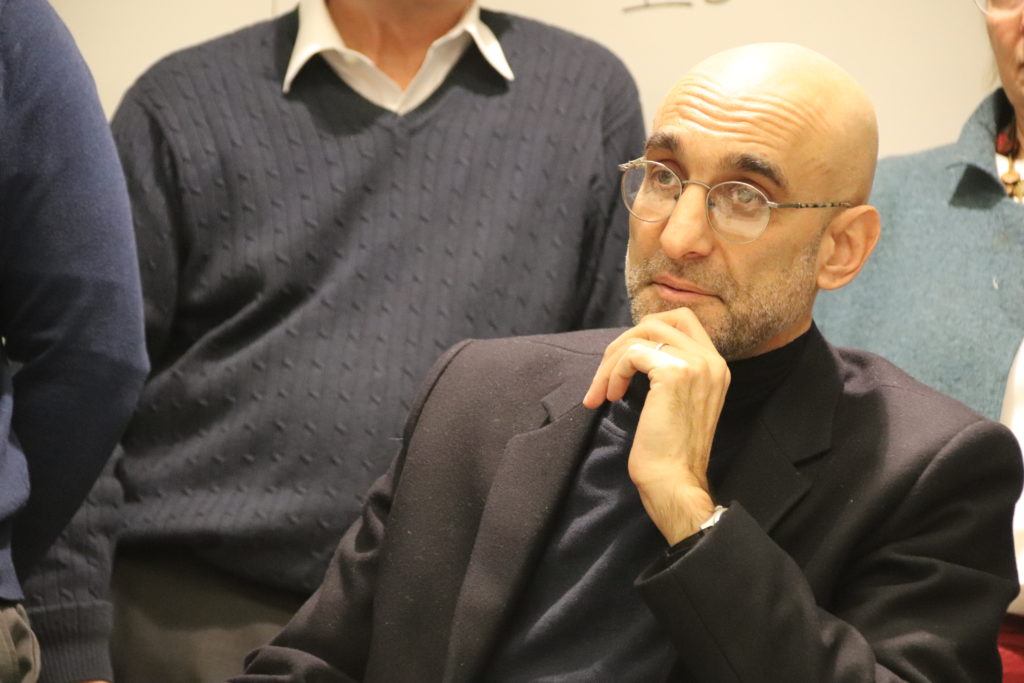 During our Q&A session, Dr. Tom was asked: what is your biggest fear?
"Being killed is a fear, but even worse than that was being debilitated by something. We're getting bombed from the air, having a leg blown off and being in a situation where I can't work. And another fear is that we won't be able to provide the services we need to. So somebody comes in, they need a certain operation, we don't have what we need for it. Somebody has cancer and we know we can treat it, but we don't have that drug. These things keep me up at night."
Clearly, Dr. Tom's role requires resilience. He pulls his strength from his faith and is consistently fueled by seeing his patients' health improve every day.
"I would not be there if it wasn't for my faith"
The key pieces of advice he imparted on our newest volunteer cohort:
Don't be idealistic as most of the time your expectations will not reflect reality.
Be pragmatic, when it comes to change, start with the simple things.
Take some time to learn and understand your environment before looking to contribute to large projects.
Utilize your skills and expertise and give the best of yourself.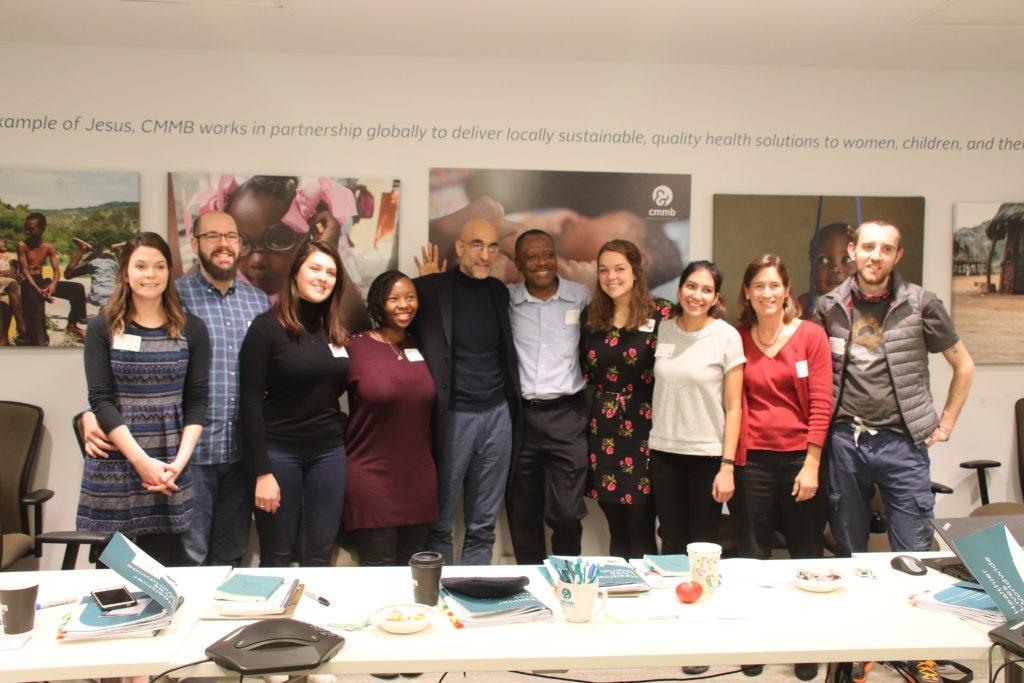 The Importance of Cultural Humility
Following Dr. Tom's discussion was Anita Deeg-Carlin, Associate Director of the International Studies Program at Fairfield University. She began by acknowledging the fact that Dr. Tom was a hard act to follow. But she didn't disappoint. Anita's session revolved around the importance of cultural humility and cross-cultural communication. She shared some excellent recommendations:
Be aware of your own cultural biases. "The superior way" is a dangerous attitude.
Remember that 'there are often profound reasons why people believe what they believe'. So be sure to formulate cultural explanations of behavior.
Learn as much as you can about where you are going before you arrive. For example, what type of dress is culturally appropriate?
Be aware of areas that you might be challenged by cultural differences before volunteering abroad, and ensure you have tools/techniques to address these challenges.
The Power of Storytelling
Laura Manni, CMMB's resident storytelling expert then guided the cohort through a presentation on how to best share their experiences while in the field. Perhaps the biggest takeaway was that the magic power of a storyteller is the ability to listen. But why is it so important for them to listen?
"Because it's the only way to really learn about the people you are trying to serve."
While working in their respective clinical or non-clinical roles, these volunteers will also be acting as field correspondents. "You are our eyes, ears, hands, feet, and hearts on the ground. We need you to share the stories of the people you serve – stories that would otherwise never be heard. These stories are so critical because they explain why this work is so important."
How Volunteering Changes You
CMMB's very own SVP for Programs and Volunteers, Dick Day, joined the volunteers to discuss the impact volunteering can have on your life. Dick has more than 35 years of experience working in international development. Touching on his own time volunteering internationally, Dick spoke of the importance of not overselling the concept of integration. He explained how it is impossible to fully integrate into a foreign culture, no matter how much time you spend there, and how well you know it. Rather, volunteers become a hybrid of their home culture and their adopted culture.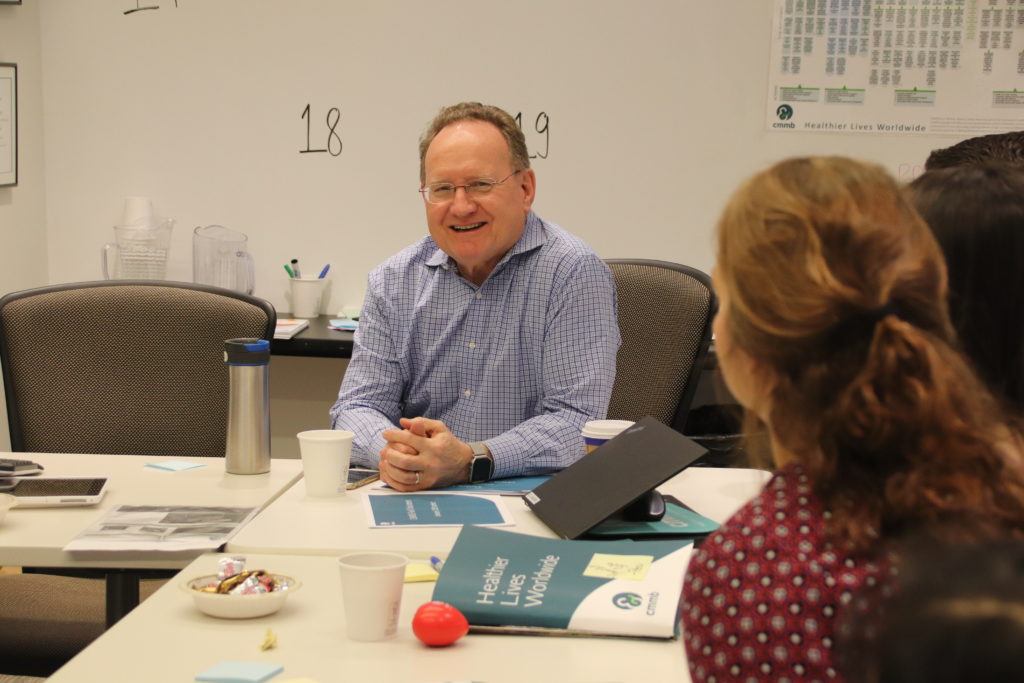 So, what did he recommend for our new volunteers?
Be kind to yourself.
Look forward to this enriching experience.
Know that you're not going to return home the same person who left.
Farewells!
And just like that, the orientation came to an end! The newest members of our CMMB family packed up their things, said their goodbyes and headed off into the world to share their skills and compassion and help those communities CMMB serves.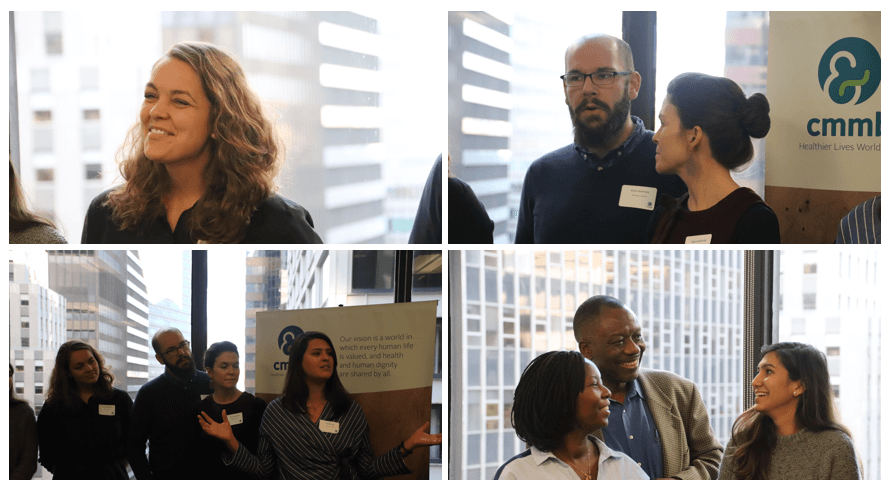 We wish Teye Adusu, Ruth Kahira, Andree Louvierre, Yamilet Soto, Samantha Hodge, and Alyson and Brian Rockhold an enriching experience in their respective roles and communities.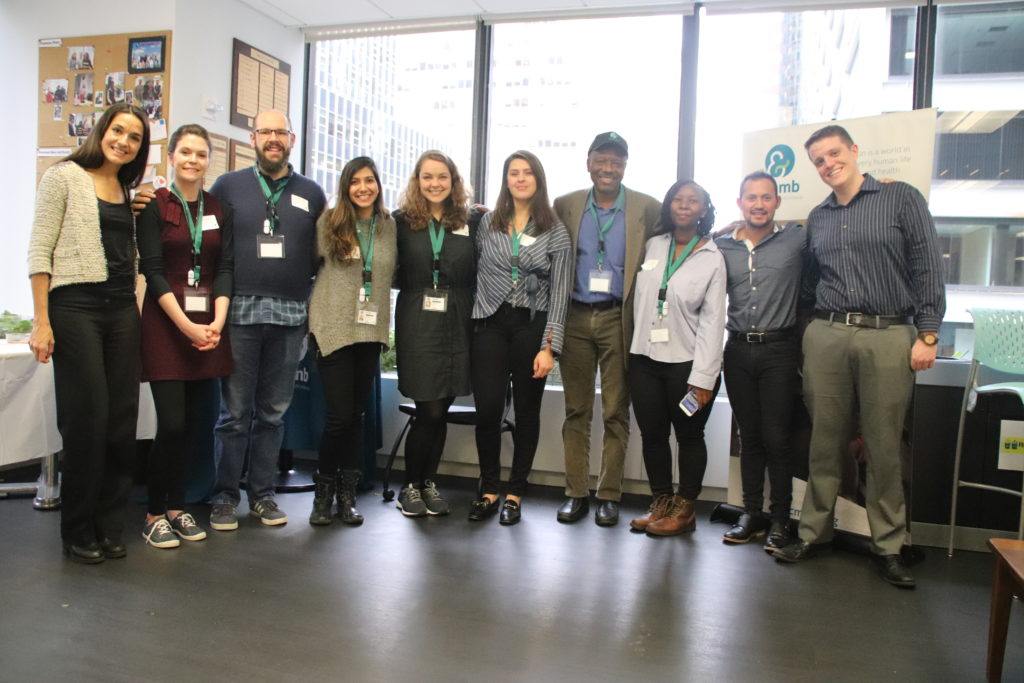 In the words of our CEO Bruce Wilkinson:
Be courageous, step forward, and don't go out timid.