Meet Georgina Scott: NYC Intern
February 12, 2019 •
New York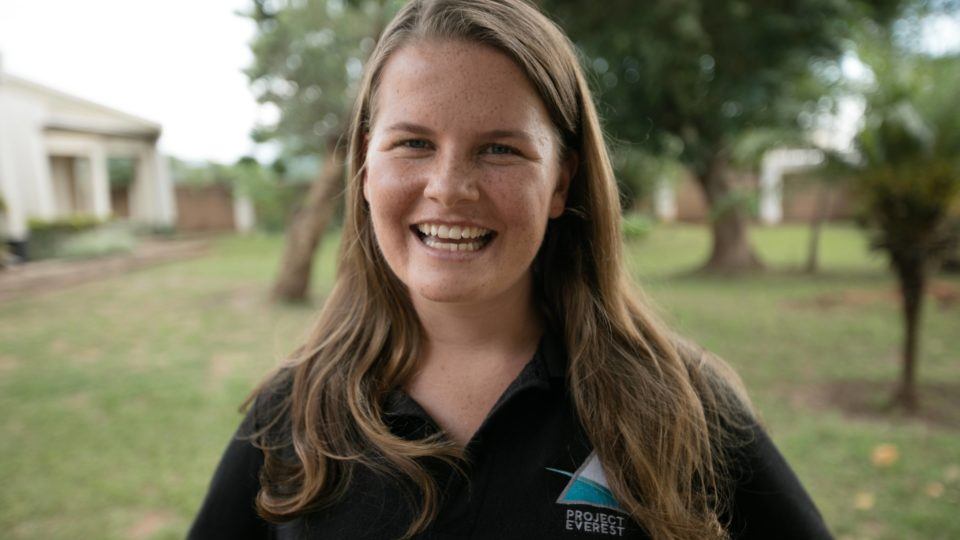 Georgina Scott is one of our most recent intern recruits! She joined us in January 2019 and is a full-time member of our communications team! She is coming to CMMB all the way from Sydney, Australia as part of a Student Vocational Placement program with University of Technology Sydney, where she is studying business and law. Read on to learn a little more about Georgina, and why she's traveled across the world to intern with CMMB.

---
Home: Sydney, Australia
Education: I am currently studying a double degree in business and law with a major in marketing at University of Technology Sydney.
CMMB volunteer post: I will be interning with the communications team.

If you were asked to sum yourself up in two words, which two would you choose? Empathetic and energetic
Why CMMB? I am excited to volunteer with CMMB, as I have always been passionate about social justice. My background involves working in developing countries within the agricultural sector. I am excited for the challenge of learning about the medical field as this is completely outside my sphere of knowledge.

What are you most proud of? When I was 15 years old, I traveled to a small town in Arizona called Globe. I spent six months on exchange there. Living in this low-socioeconomic area, at such a young age, completely opened my eyes to the difficulties many people face in their daily lives. Once I returned home, I began challenging myself to make the world a better place.

Imagine you are stuck in an elevator. Who would you most like to be stuck with? And why? I would love to be stuck in an elevator with Gough Whitlam. Whilst he was Prime Minister of Australia he implemented universal health care, free university education, and legal aid. He was years ahead of his time, which made him a very controversial figure. He also remains the only Prime Minister to have been dismissed by the Governor General. As a history lover and law student, I would love to ask him why he didn't challenge his dismissal in the High Court.
You are featured in the NY Times or your national newspaper. What's the headline? Young lawyer frees asylum seekers from Nauru!

What would be your theme song? Circle of Life

Imagine if you were an animal or instrument – which would you be and why? I would be a penguin purely because I think being able to slide on your belly like that would be awesome.

What is your hope for your experience volunteering with CMMB? I hope to learn more about the NGO space in general, as this is the field I hope to work in, in the future. I would also love to develop some technical marketing skills to help me better decide whether to pursue a career in law or business after I graduate.
Favorite quote: "Be kind to one another" – Ellen
What book should everyone read? Why? The Book Thief. This is one of my favorite books of all time. I think it says a lot about the human experience and how we perceive our own mortality.
Who would you like to play you in the movie of your life? Emma Watson
What is your hope for the future? I hope to be helping improve the quality of life for even one individual, whether that be directly or indirectly.
Favorite speech or Tedtalk: The urgency of intersectionality by Kimberle Crenshaw

If you could solve one world problem, what would it be? Human trafficking.

What are the three things you are most grateful for? My mum, my dad and my sister.

Who is your biggest inspiration? Why? My mum as she is the most selfless person I know. She is constantly putting the needs of others before her own.

Donate to our volunteers