Water Changes Lives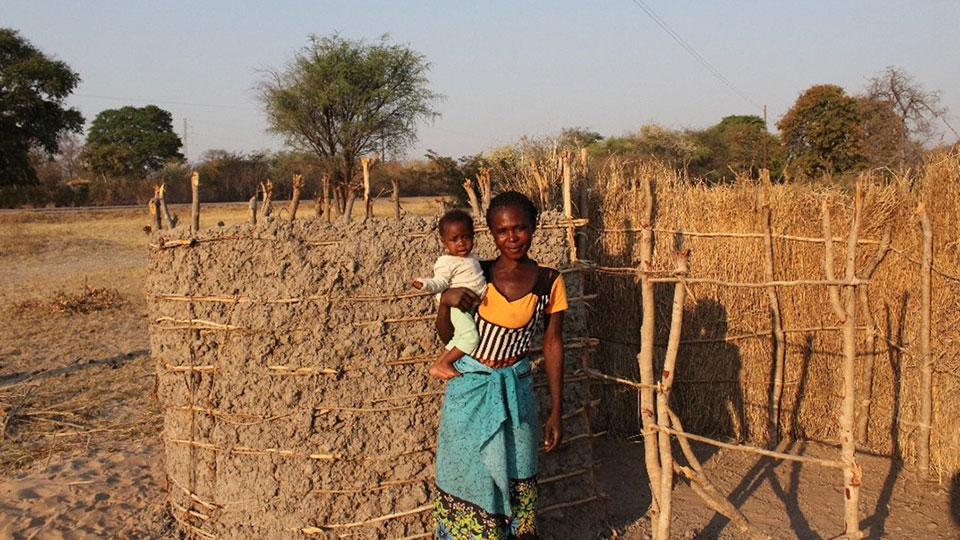 Savior and her baby in front of the latrine she built with the help of community health worker Manga. (Photo credit: Evans Mwananyambe)
Water is basic to life itself. When water is scarce or unsafe, life can be a dangerous struggle. Thanks to you, CMMB transforms lives by bringing clean, safe water and sanitation solutions to mothers, children, and communities around the world.
Every day, Manga journeys over 3 miles, by foot, to reach the resilient people in the remote villages she serves. Why? Because they inspire her. Thanks to you, Manga is a community health worker in Zambia, trained and supported by CMMB.
"The biggest challenge my communities face," says Manga, "is access to clean, safe water." The nearest well is many miles away. So people often draw from local sources, like ponds. The problem is contamination, due to poor sanitation. People get sick—and sometimes die. Moms and children are especially vulnerable.
Manga is on a mission to help people understand the importance of clean, safe water, sanitation, and hygiene (known as WASH). She also supports local improvement efforts – like building latrines.
One woman's story is especially inspiring to Manga. Single mother Saviour couldn't afford to hire help, but she was determined. So she learned how to construct a household latrine on her own.
"The latrine is very important to me, that is why I built it," Saviour says proudly, a baby on her hip.  "Thank you for improving lives in my communities," adds a grateful Manga.
This is but one example of the life-changing water work you helped make possible last year. In all five of the countries we serve, CMMB brought clean, safe water into homes, schools, and health facilities serving under-resourced communities. In South Sudan, we distributed over 4.5 million water purification resources to communities with little to no access to safe water.