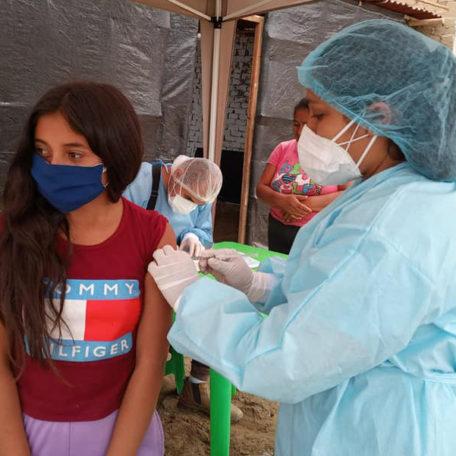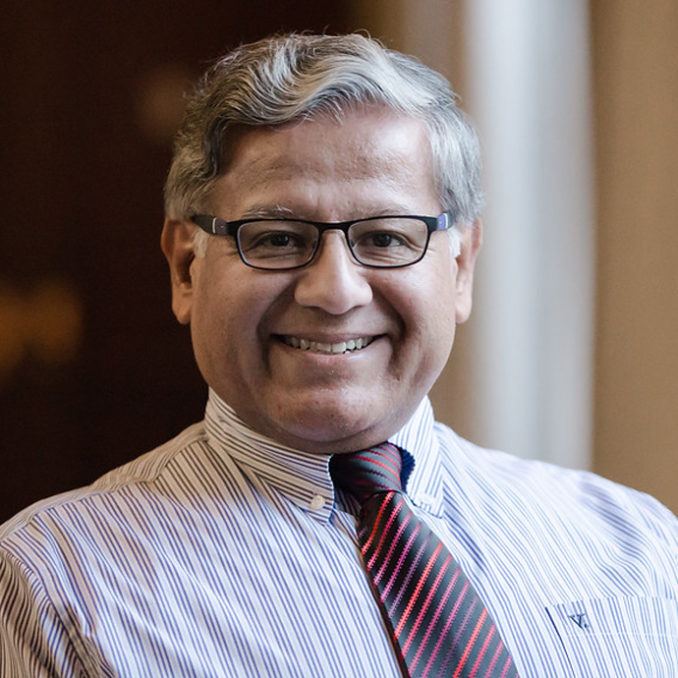 Against All Odds: CMMB Continues Serving Vulnerable Women, Children, and Communities Worldwide
"The COVID-19 pandemic has affected the overall physical and mental health of millions of people. Nearly a year into our pandemic response here in Peru, we understand more fully the effect that extended lockdowns and curfews have had on the poor communities where we work," said Ariel Frisancho, CMMB Peru Country Director.
Ariel Frisancho reflects on continuing to serve vulnerable women, children, and their communities—against all odds. Read his entire reflection by clicking below.
COVID-19 Response Goals
In April 2020, CMMB announced a $1.9 million campaign to launch a number of COVID-19 health initiatives aimed at limiting the spread of the virus in the communities we serve, protecting frontline health workers and building the capacity of health facilities.
Key priorities included provision of Personal Protection Equipment (PPE) and training for health workers, access to clean water and sanitation at health facilities and communities, COVID-19 awareness messaging and equipping health facilities to identify and manage COVID-19 cases.
1. PREVENT
Expanded focus on WASH (water, sanitation, and hygiene) initiatives to prevent the spread of the virus.
2. PROTECT
Ensure a sustainable supply of PPE to meet the ongoing needs of frontline healthcare workers.
3. PREPARE
Coordinate our response with national and local health leaders to maximize our impact.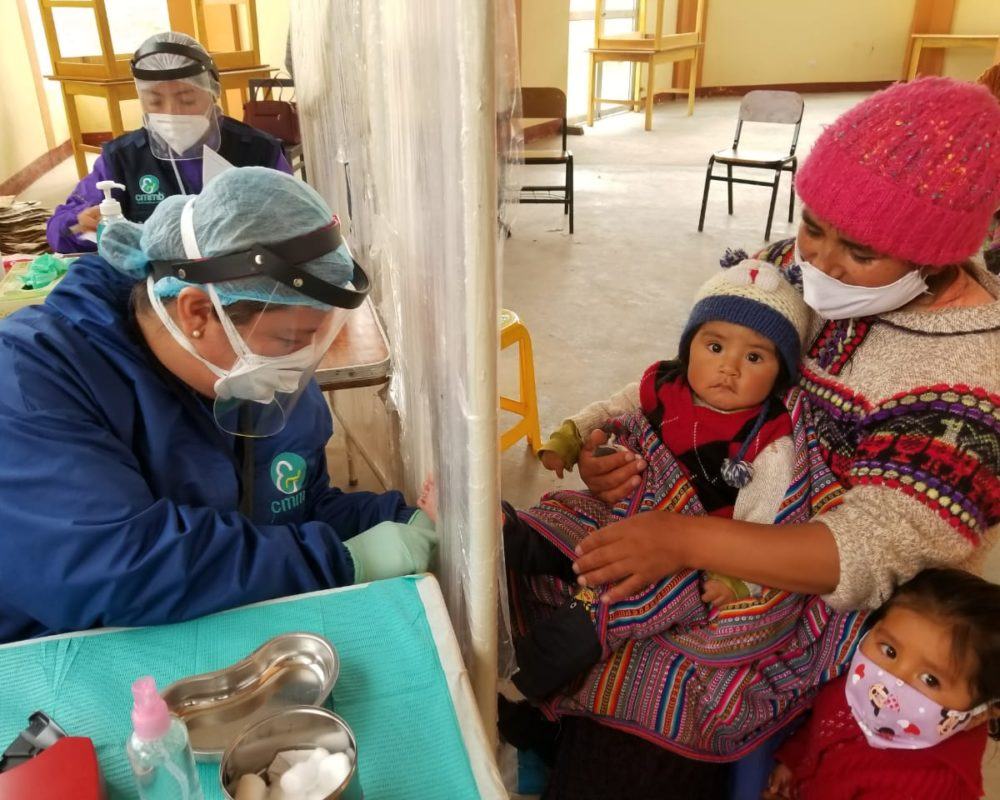 COVID-19 Accomplishments By the Numbers
Thanks to the generosity of CMMB's supporters and partners, we have made remarkable progress in our efforts to increase the safety of our staff, healthcare workers and the five countries in which we operate. Below are results for
Key Campaign Success Indicators
from just 6 months
—
ending September 2020.
We need you support now more than ever.
CMMB Peru Provides Survival Care Packages during COVID-19
With COVID-19 cases increasing, the CMMB Peru team distributed relief to help sustain families who lost their jobs and household income during rigid and lengthy lockdowns. Thanks to the generosity of volunteers, local supporters, Bon Secours/Mercy Health System and Johnson and Johnson-Peru, families received survival kits that included milk, beans, canned tuna, oil and vegetables, among other staples with high nutrition value.
Visits, calls or messages of spiritual and emotional support were made to 2,952 families, 132 community health workers and 119 health professionals. Over 200 families received packages and an additional 75 families with children with disabilities received packages.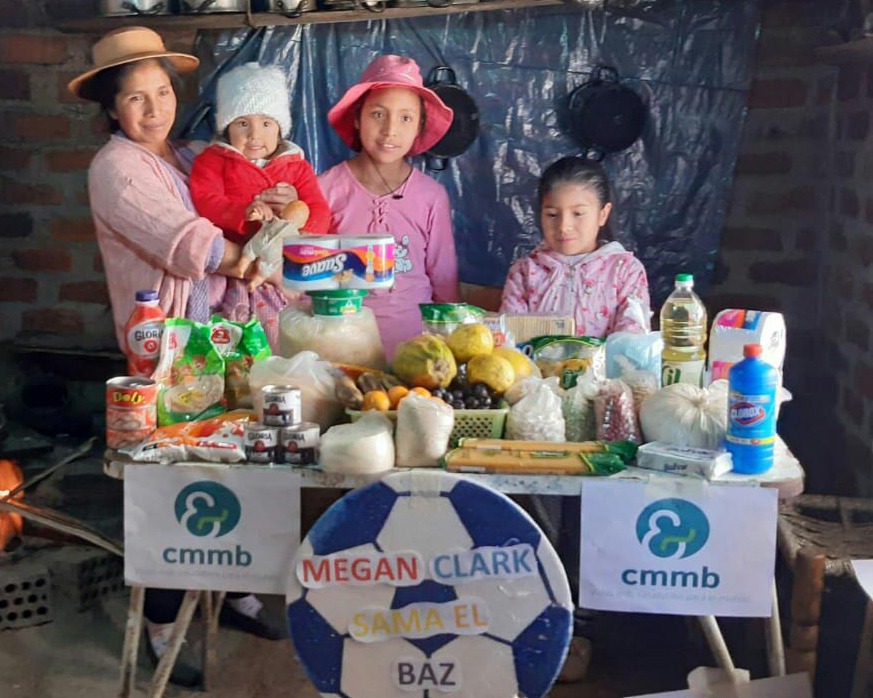 South Sudan COVID-19 Spotlight
In May, CMMB assessed 11 CMMB-supported health facilities, highlighting the achievement that has been made in handwashing, as well as the remaining gaps in supply of disinfectant, hand sanitizer, and soap.
New triage stations for COVID-19 patients were opened at three health facilities for which, CMMB received national TV coverage. Permanent handwashing blocks, replacing the temporary ones, have been installed adjoining the triage centers. They are unique in the country.
In Yambio, CMMB provided technical support in renovating a case management site funded by the United Nations Mission and has provided equipment for several isolation sites.
In June, CMMB conducted a 3-day training for 30 participants. These were mainly clinicians, nurses, midwives on case management for COVID-19 patients, and psychological counseling.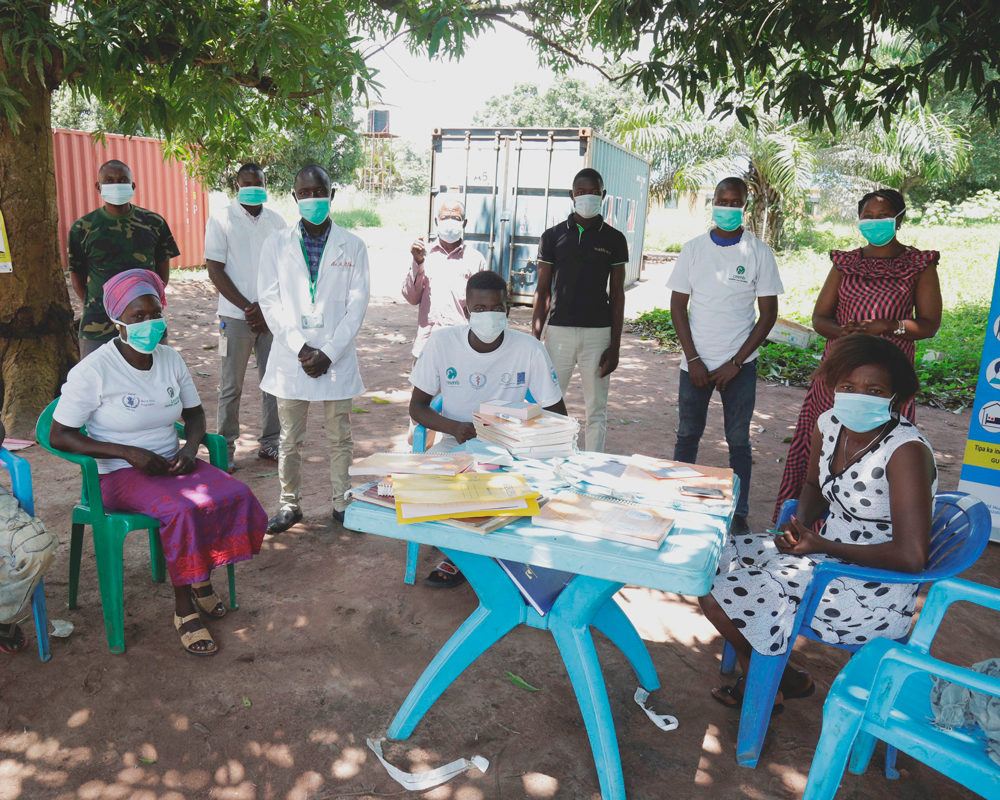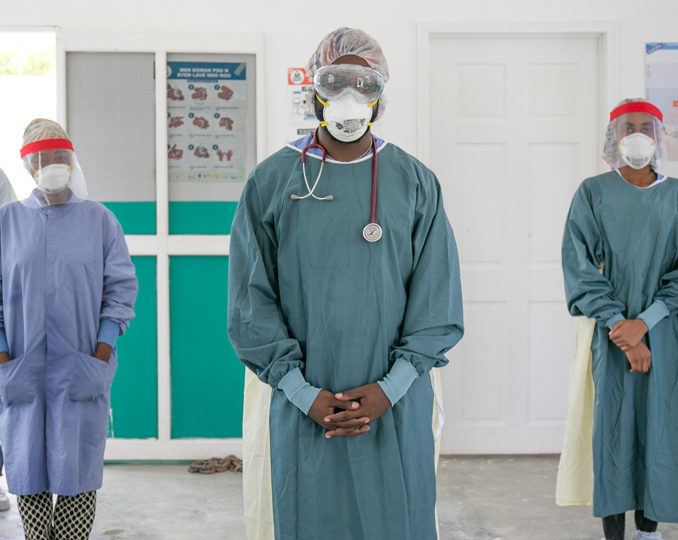 Addressing the Emotional and Mental Health of Caregivers
In addition to scaling up efforts to equip healthcare workers and facilities with PPE and to provide COVID-19 education to healthcare workers and local communities, CMMB has developed resources and programming to address what has emerged as an unanticipated dimension of the pandemic: the spiritual and emotional toll on healthcare workers and communities.
Read More
Ndunge and Elizabeth
Ndunge and Elizabeth are community health workers in rural Kenya. They are trained to treat common illnesses in children under five, support maternal health, refer com- plicated cases to hospitals, and so much more.
"I take pride in what I am doing for and in my community. Every community member knows me. If they have any health concerns, I am their first point of contact before I refer them to the hospital. I am glad I can serve my community this way," said Ms. Kamene.
Since the start of the COVID-19 pandemic, community health workers like Ndunge and Elizabeth, continued their work courageously in the face of this deadly disease. They are educating families on how to protect themselves from the virus and what to do if they believe they have COVID-19. They are out in their communities every day, making sacrifices to ensure their neighbors have the tools to get through this pandemic.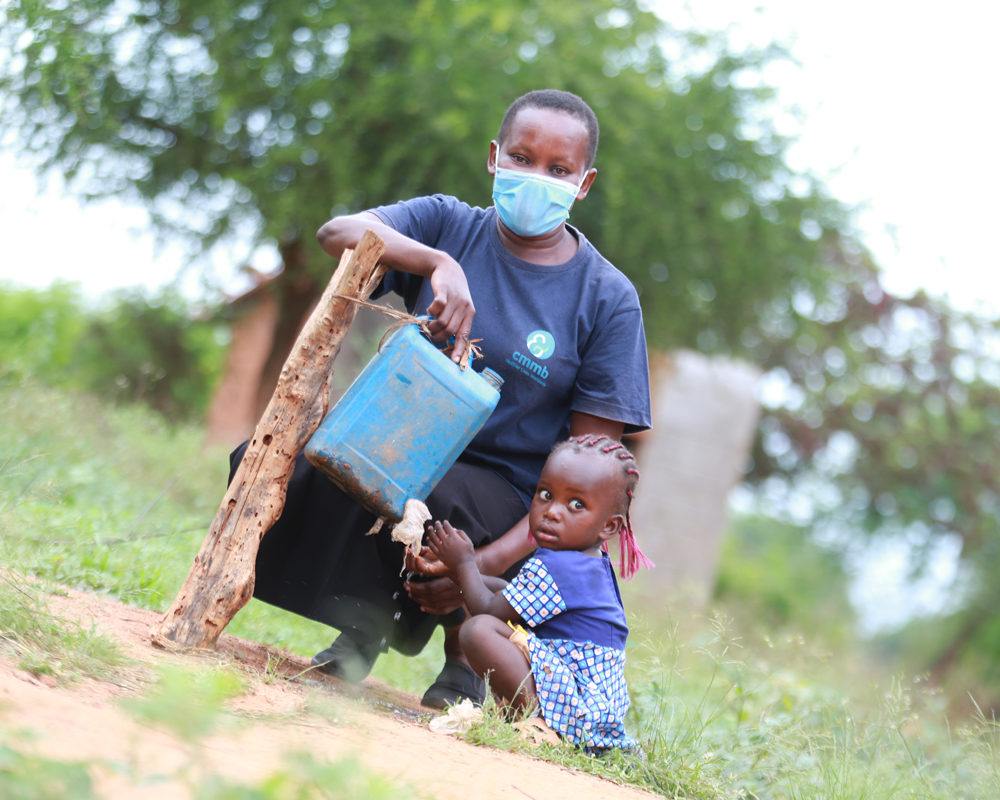 Support Our COVID-19 Emergency Response
As COVID-19 continues to spread, it is important for us to be mindful of the already fragile nature of healthcare systems in the countries where we work. We need you support now more than ever. Our shared work in this critical time will have an impact on the lives of those for generations to come.
COVID-19 Emergency Response Fundraising Goal
In March, as the COVID-19 pandemic quickly spread across the globe and into the communities where CMMB operates, CMMB committed to mounting a $1.9 million effort to provide relief to our health partners and staff in five countries. CMMB immediately made $450,000 available for the purchase of personal protection equipment and essential hygiene supplies. As of March 2021, we have secured $1,100,000 in commitments towards this goal.
Donate Here