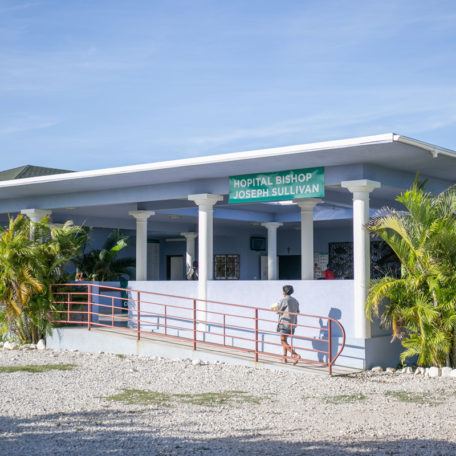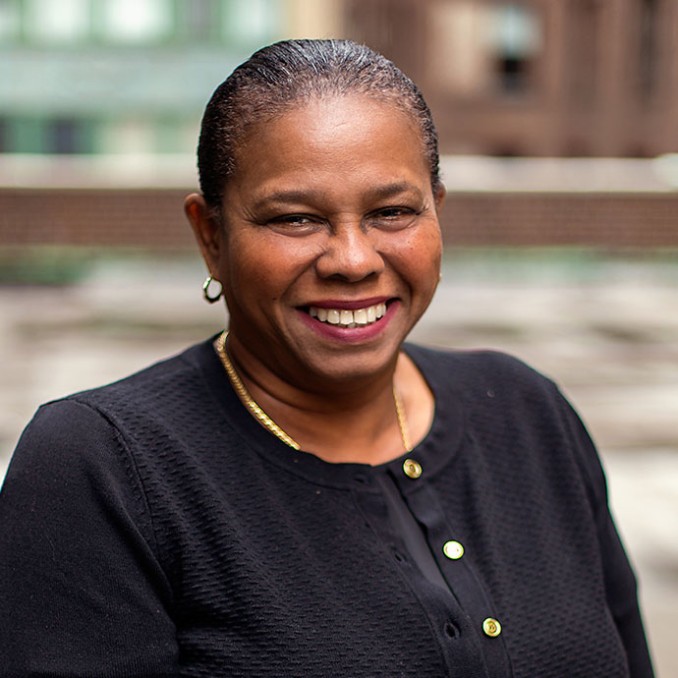 Through Challenging Times, We Continue to Serve
"Haiti is now weathering a second wave. And given the nation's fragile healthcare system, limited health literacy, distrust of the science, high population mobility, and preponderance of multigenerational households, this second wave is proving worse than the first," said Dr. Dianne Jean-François, Country Director of CMMB Haiti
Dianne Jean-François reflects on continuing to serve vulnerable women, children, and their communities in the face of COVID-19. Read her entire reflection by clicking below.
Your Generosity Travels Far
At CMMB, we strive to reach as many women and children with quality healthcare as possible. To better measure our success, our Monitoring and Evaluation team has refined their collection and reporting methods so that data-supported decision-making helps maximize the impact of our work.
Your love and generosity made an incredible difference for CHAMPS global numbers below from October 2020 through March 2021.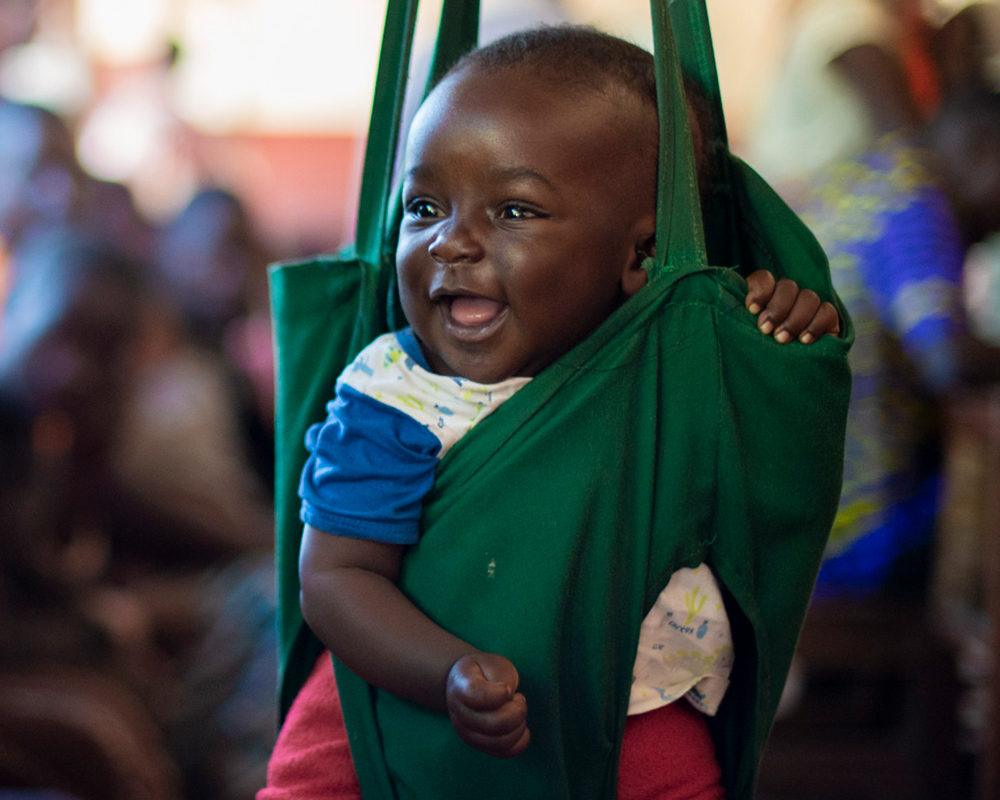 Children and Mothers Partnerships Program - CHAMPS
A New Mother's Precious Life is Saved in Zambia
On a warm April afternoon in Mwandi, Zambia, nine-months pregnant, Nawa felt the first sharp pains of labor. This wasn't Nawa's first baby so she thought she had some time. Under the guidance of her community health worker, Precious, Nawa attended all her prenatal appointments and planned to give birth at Mwandi Mission Hospital.
Nawa's house is far from the main road and the taxis she called for a ride were taking a long time to get to her. She called Precious, who sent for an ambulance. Nawa's labor progressed quickly and within just a couple of hours, she delivered her baby girl, Sharon, at home. The ambulance arrived shortly after to a challenging scene—Nawa's life was in danger. She had not delivered the placenta yet and was losing a lot of blood. The ambulance rushed her to Mwandi Mission Hospital where she received a life-saving blood transfusion.
Today, Nawa is grateful for the care she received and the quick action from Precious. "My daughter would be an orphan today if I didn't get to the hospital in time—I am one of the lucky ones," said Nawa.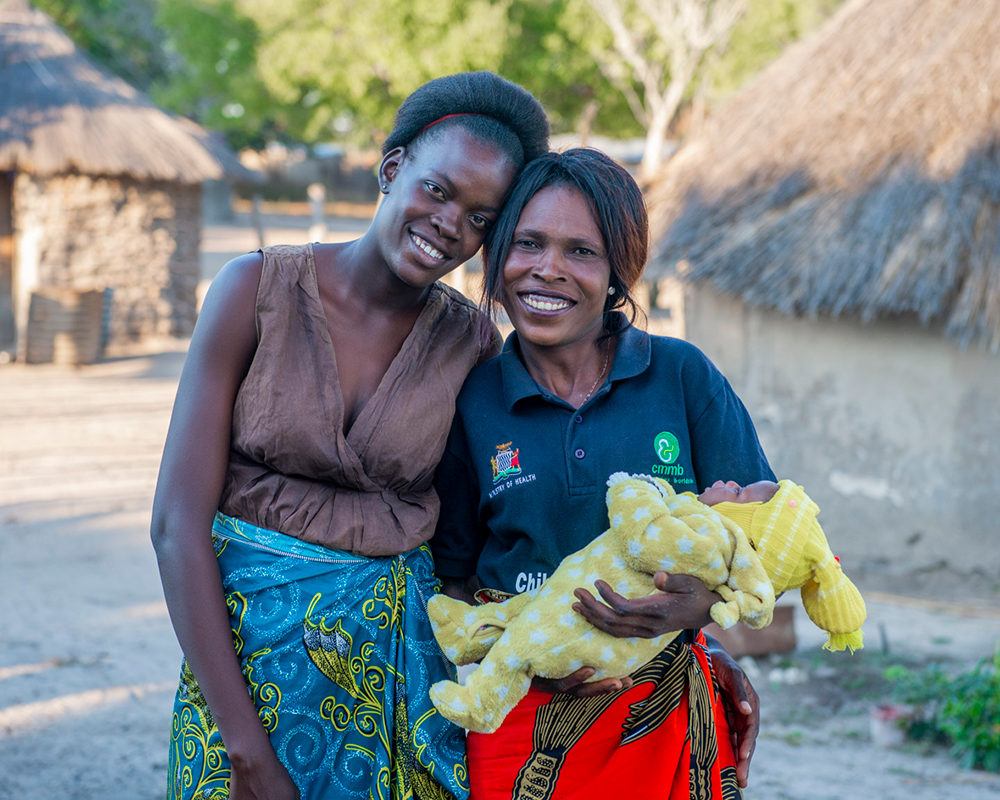 Dr. Andruma Mustapha Yusef in South Sudan: "We Face This Every Day"
South Sudan is challenging. Armed conflict, economic hardship, and poor health outcomes have plagued South Sudan before it even officially became a country in 2011. Healthcare providers here face extreme resource shortages and poor health infrastructure at work. They see patients needlessly die from a lack of resources, violence, and poverty.
Dr. Andruma Mustapha leads our Safe Motherhood project in South Sudan. The project supports women during their pregnancy and encourages hospital delivery to reduce maternal and child mortality. In this interview, he talks about the trauma of practicing medicine in South Sudan and how the pandemic exacerbated existing mental health strain on providers and communities.
Read the Interview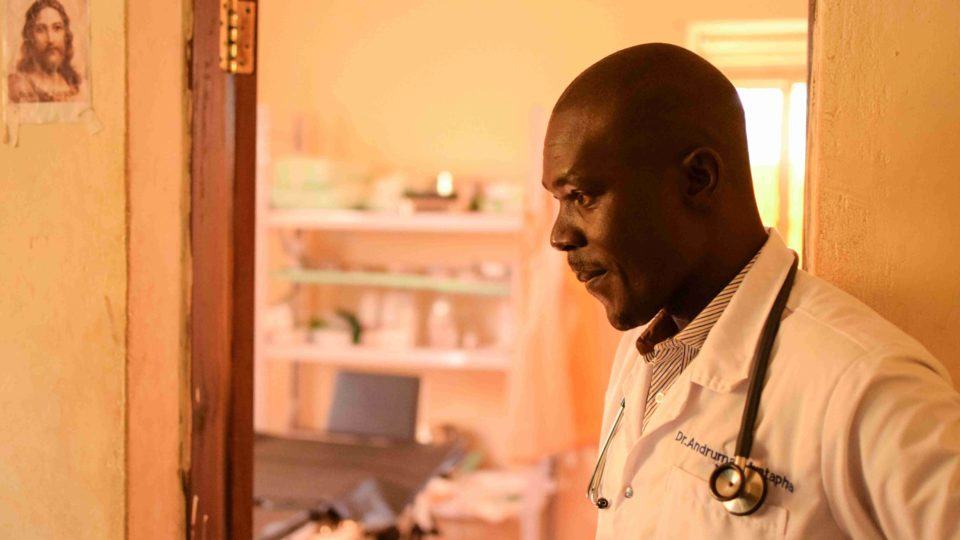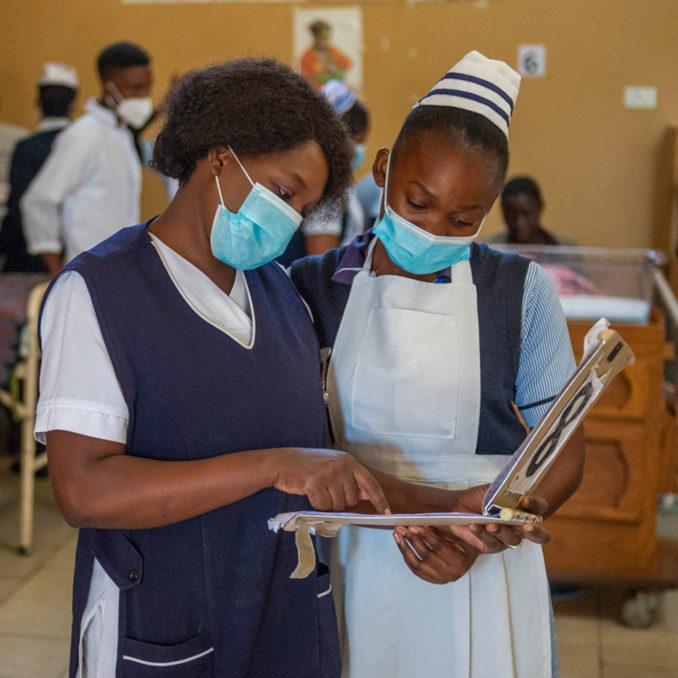 Training for Resilience
For healthcare providers around the globe, the COVID-19 pandemic has not just been a medical crisis but a mental health crisis, for themselves as well as for the communities they serve.

Recognizing this, CMMB created a volunteer-led effort, called the Building Resilience Program, to equip our teams on the ground with the skills to build resilience, deal with grief, and care for self and others under these most extraordinary of circumstances.
READ MORE HERE
Medical Donations Program: Partnering to Deliver Medicines Worldwide
In partnership for over twenty years, together CMMB's Medical Donations Program and Merck & Co. have expanded access to healthcare for the world's most vulnerable communities.
CMMB's Medical Donations Program believes that to create innovative and long-lasting impact for those facing the greatest need throughout the world, we must adopt a multifaceted, collaborative, and community-based approach. This belief is shared with our long-time partner Merck & Co. who has helped shape our work for more than twenty years.
Since 1998, CMMB delivered donations to over 600 partner organizations throughout 88 countries with medical donations provided by Merck & Co.
Merck & Co. has made an important impact on CMMB's CHAMPS communities. Every year, our teams have the opportunity to identify their most critically needed items which Merck & Co. produces for donation. Merck & Co. provides quality medicines and medical supplies that are in high demand by local hospital partners but in some cases, beyond the reach of their limited budgets.
Beyond donations of product, since 2008, Merck & Co. has supported 13 CMMB health initiatives with cash grants totaling $375,000. In 2018, Merck & Co. supported CMMB's Medical Donations Program supply chain capacity building initiative in Haiti. This funding complemented investments in team design and implementation of inventory management training for recipient organizations. The initiative also included creation of resources to empower beneficiary facilities to track and forecast their medical needs and to integrate donations into their analysis.
"CMMB is proud to partner with Merck & Co. to not only increase access to high quality medicines around the world and to optimize their use, but to enhance support of those at the forefront of the crucial work of healthcare for their communities," said Darnelle Bernier, Vice President of CMMB's Medical Donations Program.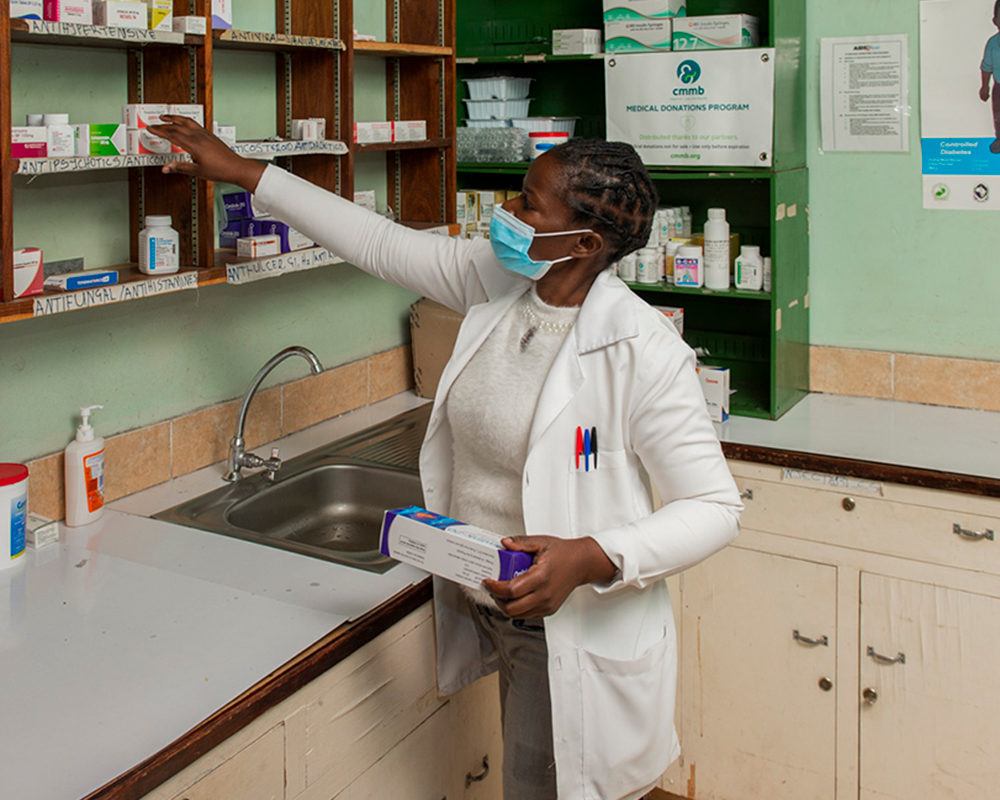 You Make a Difference
Together in faith, we are advancing our shared mission and vision to provide quality healthcare that serves vulnerable women, children, and communities with love, dignity, and respect. We love what we do, but we can't do it without you. Your tax-deductible gift to CMMB will enable us to continue to deliver sustainable, impactful healthcare programs.