Mary Beth Powers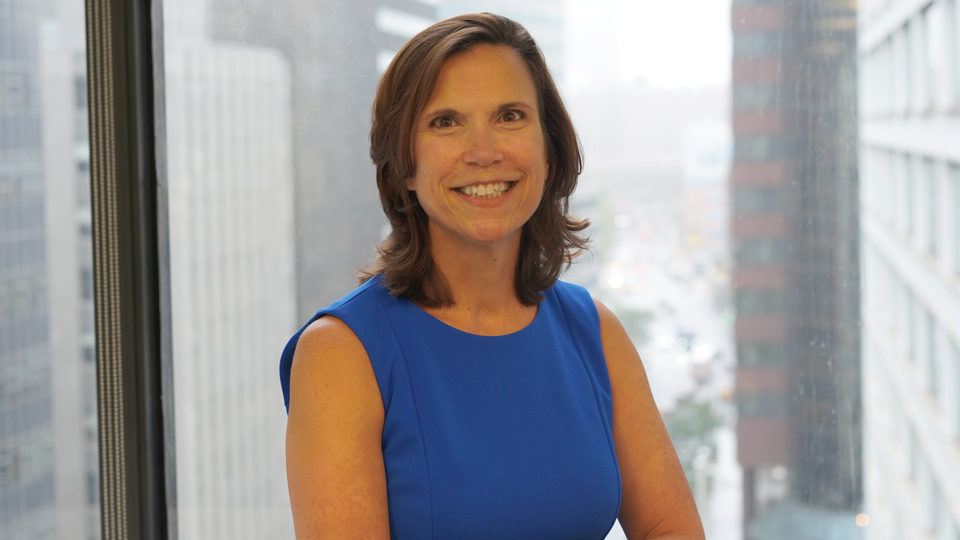 Mary Beth Powers | President & CEO, CMMB
CMMB chief executive officer Mary Beth Powers brings deep experiential understanding and a commitment to maternal and child health. Her strategic and operational experiences span 30 years, including field work serving refugees in Pakistan and program design and evaluation in more than 25 countries. Her skills span sectors of strategic planning, programmatic and technical support in the field, managing corporate and foundation partnerships, donor engagement and network building.
At CMMB, Mary Beth leads a team of professionals, who deliver an annual average of $400 million worth of pharmaceuticals and medical supplies to clinics, hospitals, and ministries of health globally. As a 110-year-old faith-inspired organization, CMMB is also a leader in programming that strengthens local health systems and puts community members at the center of health care planning. Inspired by the organization's values of love and respect for all, Mary Beth continues to strengthen CMMB's commitment to local partnerships and the dignified delivery of care, improving sustainable health outcomes in entire communities.
Prior to joining CMMB, Mary Beth served as the Vice President of Programs at Dalio Philanthropies, a private family foundation that has given $1 billion to a variety of program areas. In this role, she led the grant making team who manage support to organizations addressing health and wellness, ocean discovery, financial inclusion, and community building.
Mary Beth was previously the CEO of SeriousFun Children's Network, a network of camps founded by Paul Newman to provide opportunities for children with life-limiting illnesses to test their limits and build resilience. In addition to building strong interconnectedness among the member camps, she was able to bring new corporate partners to the mission in support of the children and their families.
Prior to 2014, Mary Beth spent the majority of her career supporting maternal and child programs and initiatives in more than 25 countries around the world. In experience linked to the CMMB mission, she was the Chief of the Newborn & Child Survival Campaign, a program and policy initiative of Save the Children. While at Save the Children, she helped launch and was the founding chair of the Frontline Health Workers Coalition which continues to advocate for support of Frontline Health Workers who serve to protect basic health needs around the world.
Mary Beth began her career with Catholic Relief Services in Pakistan and after a degree in public health, she joined Save the Children providing program support for health projects. After a position where she led health programs at CARE, Mary Beth returned to Save the Children to build their maternal child health work and helped design and launch the Gates-funded Saving Newborn Lives project.
She has lived and worked in Egypt, Pakistan, and Thailand and studied at the University of the West Indies in Kingston, Jamaica between her undergraduate degree at Georgetown's School of Foreign Service and her graduate work in public health at the University of Michigan.
Mary Beth was named to the national 2023 Forbes 50 Over 50 list for her exceptional leadership and dedication to making a positive impact around the world. Mary Beth was also recently awarded a Doctor of Laws honorary degree from Fairfield University in Fairfield, Connecticut, in recognition of her advocacy in global health, along with the faith-inspired perspective she brings to the field.
Recent News
Fairfield University |Fairfield University to celebrate 73rd commencement, May 20 & 21
CMMB 2022 Annual Report | Our Journey
CMMB Weekly Reflection | The Risen Jesus, Mary Magdalene, and me
Improve the Lives of Frontline Health Workers and their Patients with Bicycles | Frontline Health Workers Coalition 
Miami Herald | We can't fight the next pandemic with handouts and charity to poor nations
Project Syndicate | Tapping global health care's greatest resource
Crux | Drug companies urged to share vaccine tech, make vaccines in poor nations
Catholic Health USA Podcast | The future of global health
America Magazine | Jesuit superior: Haiti is one step closer to being a "failed state" after assassination
America Magazine | The free market alone will not vaccinate the world.
Aleteia | Catholic agencies join call for greater COVID vaccine equity worldwide
Crux | For faith groups, their mission amid pandemic is not full accomplished
The Tablet | 'Water is Health': CMMB Brings Clean Water to Parched Lands