Making the World a Better Place – Your Weekly Reflection from CMMB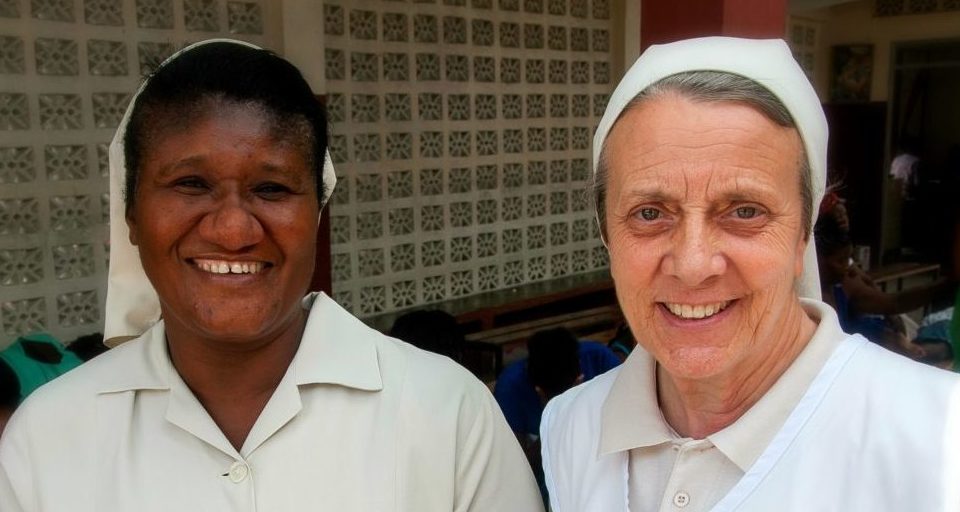 A Catholic Meditation
Did you know that CMMB's legacy of service to the poor is founded in the faith traditions of Saint Vincent De Paul?
Our founder, Dr. Paulel Flagg, was a physician from St. Vincent's Hospital in New York City, an iconic health institution. Our current board chair, Sister Rosemary Moynihan, is a Sister of Charity and a Daughter of Saint Elizabeth Ann Seton, who brought the rule of St. Vincent De Paul to the US. And in Haiti, CMMB partners with the Sisters of Charity at the Rosalie Rendu Center for Health and Nutrition in Cîté Soleil. The Vincentian tradition is an important part of our mission to serve women, children, and communities living in extreme poverty. It's a tradition that Sister Rosemary says "asks those with resources to share with those without, so that we can make society a better place for everybody."
Hunt down poverty in order to give humanity its dignity.—Blessed Rosalie Rendu
The community of Cîté Soleil is among the poorest in Haiti and poverty here has a dramatic impact on health and well-being. Crime and violence are part of everyday life. In a community overcrowded with people, cars, motorbikes—even goats and pigs—the Rosalie Rendu Center for Health and Nutrition is an oasis for women and children. Blessed Rosalie Rendu herself would have felt right at home in Cîté Soleil. She spent more than 50 years working as a Daughter of Charity in the notorious Mouffetard neighborhood in Paris—known for its terrible slums. During the 1800s, a time when France was troubled by social conflicts, Rosalie Rendu joyfully became a servant of the poor. Her secret was simple: to see the face of Christ in every man and woman. Rosalie Rendu told her fellow sisters, "Remember, Our Lord hides behind those rags."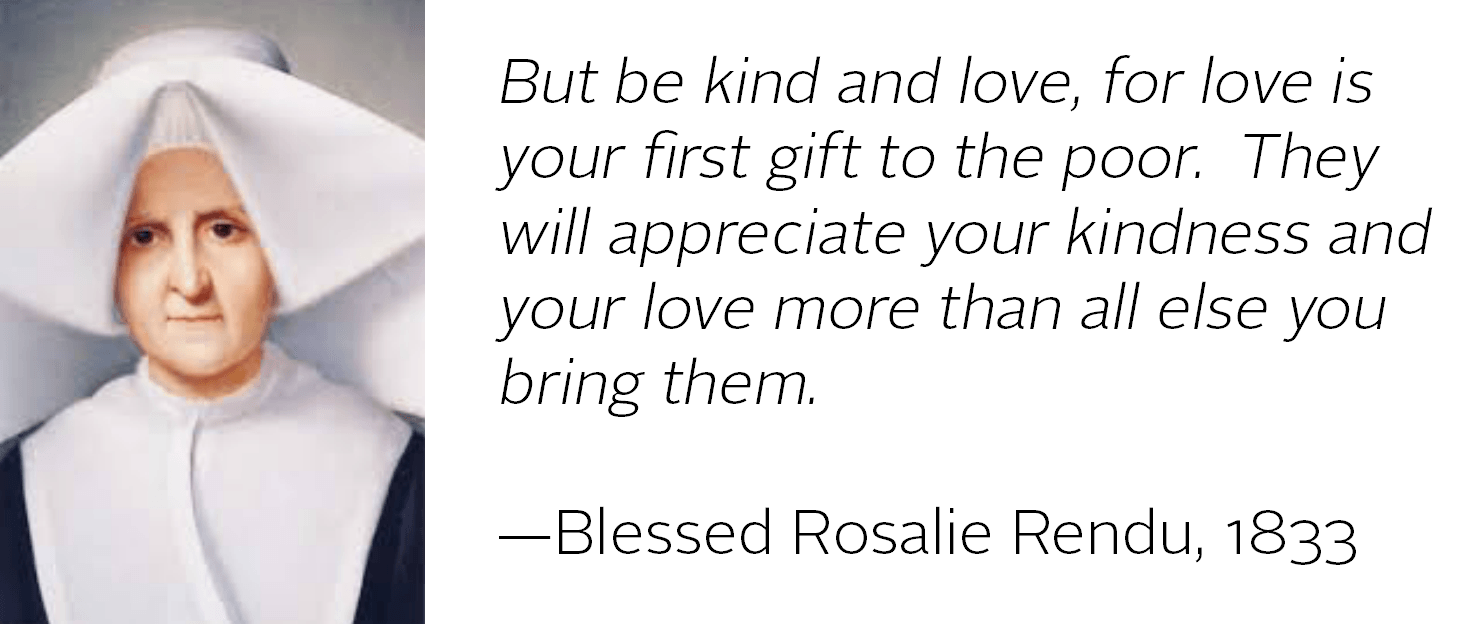 At the healthcare center that bears her name, Sisters Cecilia and Mathilde (both trained nurses) carry on the work of Blessed Rosalie Rendu, serving poor women and children with love, dignity, and respect. The healthcare facility supports pregnant women and children age five and under. The age limit was set because the sisters don't have the capacity to treat more patients, but Sister Mathilde says with a laugh, "Sometimes we need to be a little flexible. We don't like to turn anyone away." Sisters and staff see 250 patients each day. The hours fly by, filled with prenatal visits, immunizations, and consultations for sick children.
Sister Cecilia says, "The love and prayers of our CMMB family allow us to take good care of pregnant women and children living in a very poor, underserved community that is plagued by crime and violence. Your generosity truly serves the poor."
Blessed Rosalie Rendu is remembered as a compassionate, fearless woman and Sisters Cecilia and Mathilde share those qualities. In the face of insecurity, sickness, and despair, these strong, joyful women are dedicated to the poorest of the poor, restoring health and dignity one woman and child at a time. When Rosalie Rendu was beatified, Pope John Paul II said, "Let us give thanks for the witness of charity that the Vincentian family gives unceasingly to the world!" Today, we're thankful for the Sisters of Charity and staff at Rosalie Rendu Center for Health and Nutrition. Their example of faith in action is truly inspiring.
---
Stories of Children Living in Extreme Poverty in Peru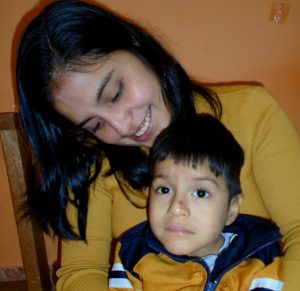 Due to a lack of essential care at birth, César Alexander suffered neonatal asphyxia that left him brain damaged. He needs the support of an Angel Investor.
---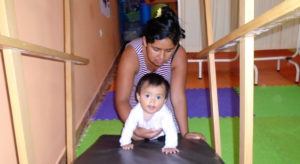 María was born with a deformed palate. She needs an Angel Investor to ensure she can continue receiving specialized care. Help now.
---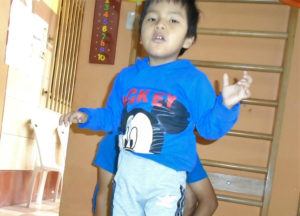 Jhon lives with a physical and cognitive disability. He needs an Angel Investor so he can continue his specialized therapy sessions.