Saturday, September 21st: A Conversation with Dr. Tom Catena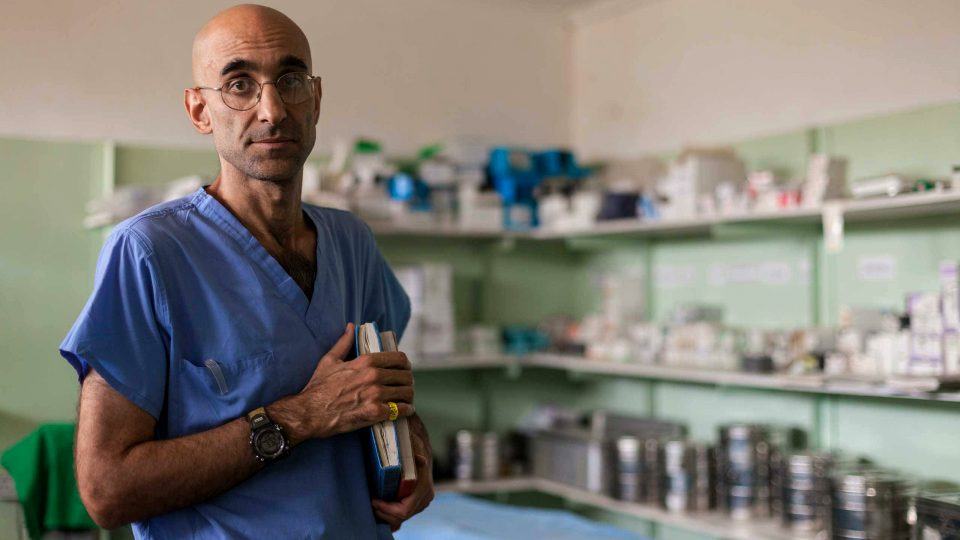 CMMB in partnership with the Aurora Humanitarian Initiative
When: Saturday, September 21, 2019
Time: 5-6:30 pm  (doors open at 4:30)
Where: The Sheen Center for Thought & Culture – 18 Bleecker Street, New York, NY 10012
Cost: Free (limited seating, RSVP recommended)
---
Join us for a unique and rare opportunity to meet renowned international humanitarian, 2017 Aurora Prize Laureate, and chair of the Aurora Humanitarian Initiative:
Dr. Tom Catena
The evening will begin with a 15-minute excerpt from the acclaimed documentary The Heart of Nuba – a film that documents the atrocities of war in Sudan and Dr. Tom's work at the Mother of Mercy Hospital in the Nuba Mountains of Sudan. This will be followed by a conversation and Q&A with Dr. Tom. Here's your chance to learn more about:
How he is managing his new role as chair of the Aurora Humanitarian Initiative with his ongoing volunteer commitments at the Mother of Mercy hospital
Dr. Tom's background and roots as a lay Catholic missionary and what keeps his motivated
An update about the Nuba Mountains in Sudan, especially after the ousting of former Sudanese President Omar al-Bashir
And more!
---
Watch the trailer for The Heart of Nuba here:
---
About the Aurora Humanitarian Initiative
Founded on behalf of the survivors of the Armenian Genocide and in gratitude to their saviors, the Aurora Humanitarian Initiative seeks to empower modern-day saviors to offer life and hope to those in urgent need of basic humanitarian aid anywhere in the world and thus continue the cycle of giving internationally. The Aurora Humanitarian Initiative is Gratitude in Action. It is an eight-year commitment (2015 to 2023, in remembrance of the eight years of the Armenian Genocide 1915-1923) to support people and promote global projects that tackle the needs of the most helpless and destitute, and do so at great risk. This is achieved through the Initiative's various programs: The Aurora Prize for Awakening Humanity, the Aurora Dialogues, the Aurora Humanitarian Index, the Gratitude Projects and the 100 LIVES Initiative. The Aurora Humanitarian Initiative is the vision of philanthropists 
Vartan Gregorian, Noubar Afeyan and Ruben Vardanyan
 who have been joined by more than 440 new supporters and partners. Our Chair, 
Dr. Tom Catena
, draws on his experience is a surgeon, veteran, humanitarian and the 2017 Aurora Prize laureate to spread the message of Gratitude in Action to a global audience. The Initiative welcomes all who embrace a commitment to our shared humanity.