Achieving Change with the #Act4Water Campaign
By Priya Singh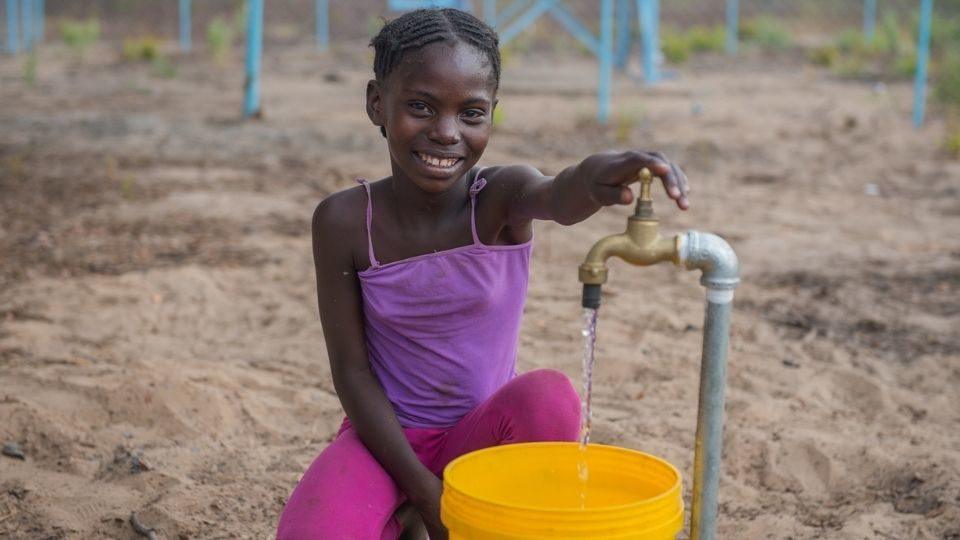 In recognition of World Water Day, CMMB launched the #ACT4Water campaign in partnership with CMMB x Hunter, Thirst Project, and the American Medical Student Association at CUNY School of Medicine. Aimed at raising awareness about the global water crisis, we proposed a challenge to help support those in need of clean, safe water.  
In the piece below, Priya Singh, founder and president of CMMB x Hunter reflects on the #Act4Water campaign, its importance, and how she saw her classmates take on the challenge. 
---
Billions of people around the globe lack access to safely managed drinking water, including almost 800 million people without basic drinking water. This reality means that millions depend on contaminated, unsafe surface water, causing illnesses and thousands of deaths every day.
The Burden of Collecting Water
Women and children are often tasked with the burden of obtaining water. On average, they will walk 3.75 miles (a little over 5 km), carrying heavy jerrycans filled with water back to their communities. As a result, women cannot find jobs to support their families and children cannot attend school because they spend hours of their day walking to collect water.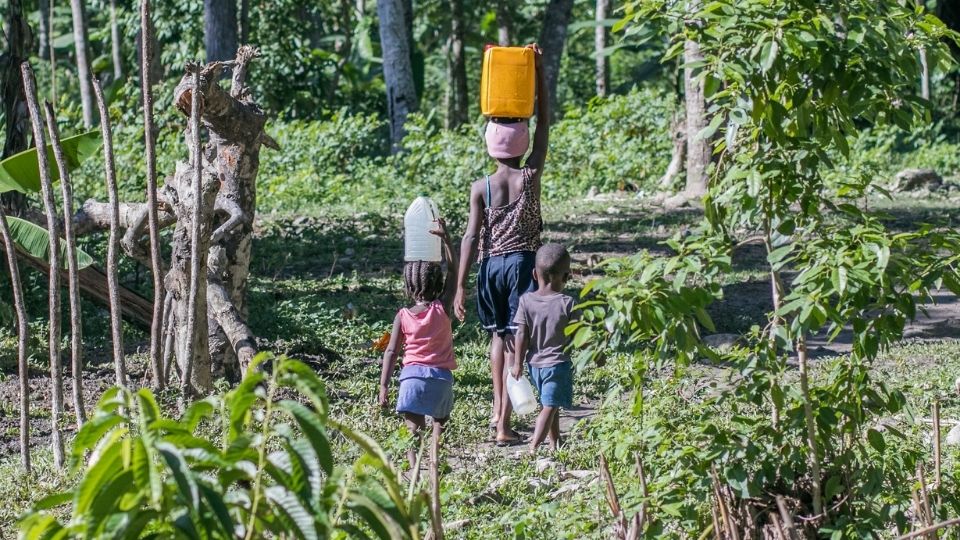 For the children who are able to attend school, the water and sanitation services are, more often than not, inadequate. In fact, when these schools do not have proper sanitation services, young girls are forced to miss classes when on their period.
#ACT4Water
These salient issues persist across the globe. Access to safe, clean drinking water is a basic human right. That's why our club, CMMB x Hunter, and CMMB partnered with the American Medical Student Association (AMSA) at the CUNY School of Medicine and Thirst Project to spread awareness about the global water crisis and support low-income communities in need of safe, clean drinking water around the world. We accomplished our goals with the #ACT4Water campaign.
The #ACT4Water campaign was a social media challenge involving three calls to action: walking 5km, donating $5, and challenging five friends or family members to do the same. The intention behind this challenge was to simulate the experience of walking the average distance women and children walk to collect water in impoverished communities. Students were also given the option to carry a heavy backpack with textbooks to feel like one is carrying a 44 lb jerrycan filled with water. We believe that when people immerse themselves in this type of experience, they begin to truly understand the importance of water and how arduous these journeys are compared to the minimal number of steps we take to find water.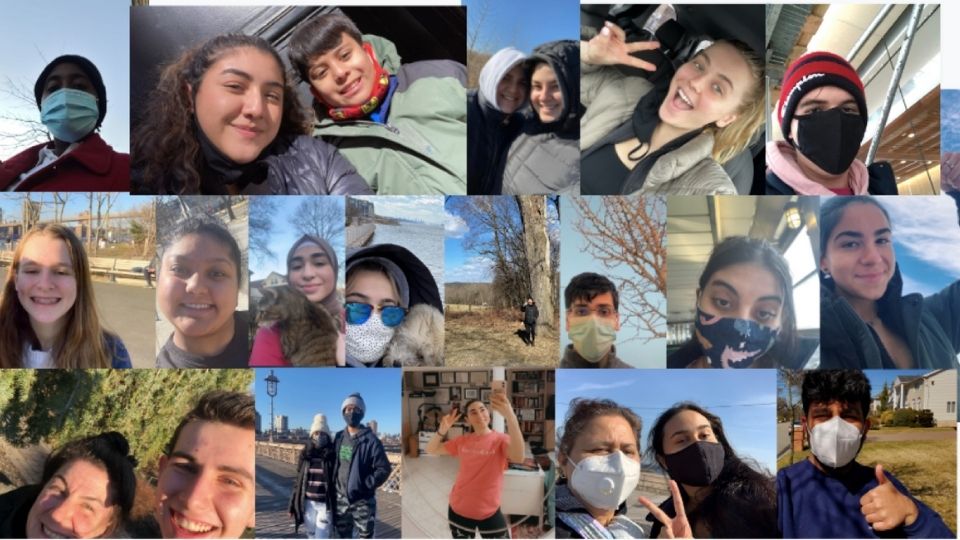 When doing the challenge, students were encouraged to share a photo or video of themselves on social media with the hashtag #ACT4Water and challenge others by tagging them in their posts. With these actions, we were able to spread awareness and encourage participation in the challenge. Matthew Modine, a well-known activist and American actor, took the challenge alongside college students and shared the campaign with his fans. The campaign was also featured on FOX 5 News for the 'Hero of the Day' segment! We were thrilled to see the support from everyone throughout this campaign.
We raised $1,335 to support communities in need with clean drinking water! We are truly grateful to all who participated and donated. With your help, CMMB and Thirst Project will be able to allocate more resources and time into clean water initiatives and WASH projects. Both organizations will help construct fresh-water wells in low income communities, as well as provide water cleansing management and education about safe drinking water and overall hygiene.
Coming Together for World Water Day
To wrap up the campaign, we held the ACT4Water Closing Ceremony on World Water Day to discuss the global water crisis with a panel of global health experts. World Water Day, which took place on March 22, raises awareness about the 2.2 billion people living without access to safe water. It emphasizes how we must achieve the Sustainable Development Goal (SDG) 6 set by the United Nations: Water and sanitation for all by 2030.
Our first panelist was Evan Wesley, the Vice President for Student Activation for Thirst Project. Evan spends his time traveling around the world, speaking to middle school, high school, and college students about the global water crisis. In seven years, Evan has spoken to over 100,000 students as a keynote speaker and has worked with and groups like the United Nations, UNICEF, and more.
"On World Water Day, our hope is that we reflect, while we're still in a pandemic, on the reality of how significant this resource is for all aspects of life and development," Wesley said.
Our next speaker was Yombo Tankoano, who started his career as an educator and a training program coordinator. Over the past 25 years, Yombo has worked with health ministries and international and local NGOs in both Africa and the United States to provide technical guidance on primary healthcare systems strengthening, with particular focus and interest in building community health systems capacity. Since 2017, Yombo has served as the Technical Director of Programs at CMMB, leading the technical teams at their New York City headquarters and with country offices for the conceptualization, design, development, implementation, and data-driven quality improvement of programs globally.
"We see on a daily basis what water, sanitation, and hygiene means for basic life," Tankoano said. "In Maslow's hierarchy of needs, water comes after air. We breathe air and close to that, we need water. Imagine needing water just like you need a ventilator to survive."
Lastly, Dr. Syndie Saint-Hilaire joined us to share her knowledge about the global water crisis. Dr. Syndie received her medical degree and certificate in pediatrics from the State University of Haiti and worked as a physician there for three years. She specialized in helping children living with HIV, while ensuring that their care encompassed all recommended immunizations, check-ups, and other procedures for children. Dr. Syndie has been deeply involved in CMMB's holistic CHAMPS program that is focused on addressing the social determinants of health via a health education and economic empowerment and nutrition program (supported by ASCPs and an agronomist), as well as deficiencies in local facilities. Clean water programs are among the elements vital to the program's success.
"Here in Haiti, we have a lot of children who walk five to six miles every day to fetch water before they go to school," Dr. Syndie said. "They go very far and need to go back home with not enough water for their whole day."
The Value of Water
As the guest speakers discussed their experiences and stories, we opened up the discussion to the audience. World Water Day sets a theme every year, and this year's theme centered on valuing water. Water holds unique meanings to everyone, so we were curious to learn what water meant to our audience. We also asked what they learned by taking the ACT4Water challenge.
The students and our guest speakers shared how water is a basic need, and how it's unfortunate and unfair that billions of people do not have access to this critical resource. Others mentioned how water is a symbol of privilege and dignity, especially in our society where clean water is accessible immediately.
Many students also felt that the ACT4Water challenge was a humbling and eye-opening experience. Viren Sehgal from AMSA at the CUNY School of Medicine stated, "After thirty seconds [of walking], I immediately wanted water. In that moment, I took a second to reflect and really think about what others are going through. They must want water, too, because as they make the trek, their environment is much worse than what my paved road is like."
Rachel Penner, who is a resident expert on water projects for the Programs team at CMMB, also mentioned, "Participating, taking part, and engaging in a small way is significant because collectively we can have a big difference."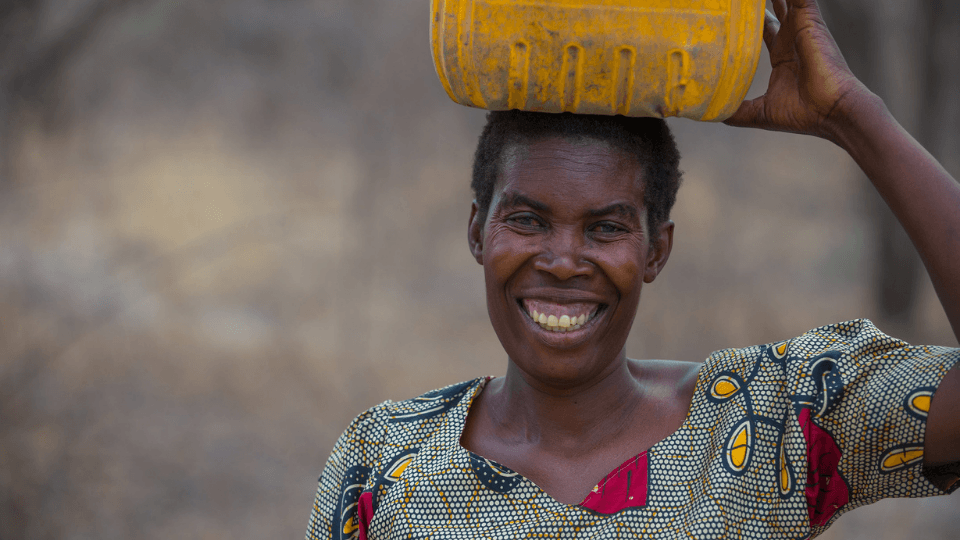 By participating in the ACT4Water campaign and joining the Closing Ceremony, students helped address this issue and brought us one step closer in ending the global water crisis.
Achieving Change, Together
CMMB x Hunter is immensely thankful to the wonderful guest speakers, our campaign partners, and the individuals who participated in the #ACT4Water challenge. Your support will bring improvements in the overall quality of life for people in need of clean water. We hope to see a world where everyone has access to safe drinking water.
Step up to the challenge: Help us bring safe water to communities in need.