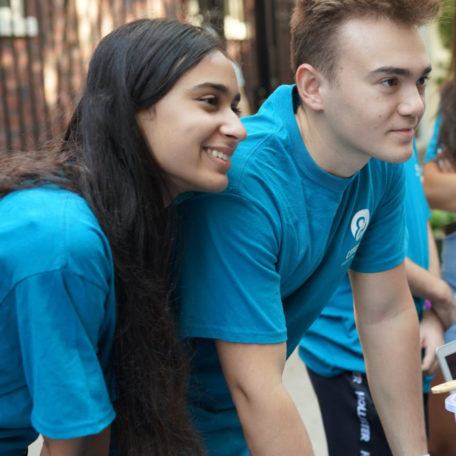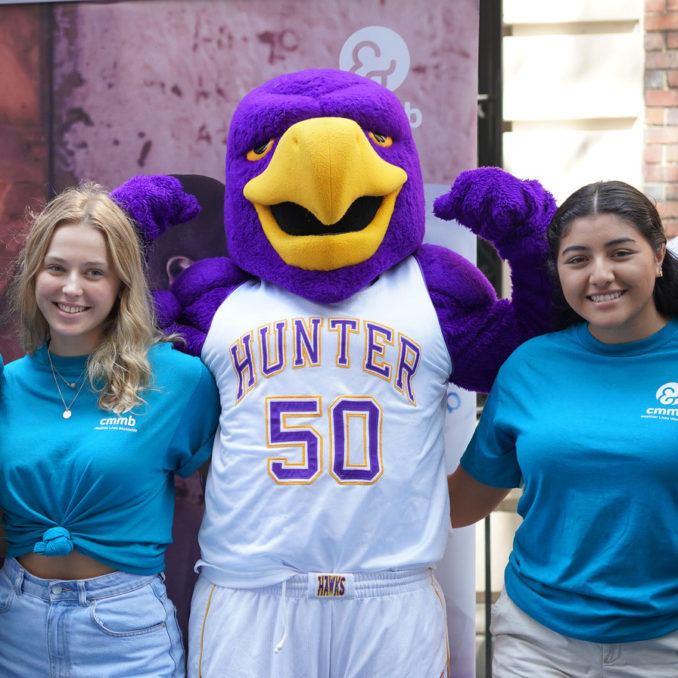 CMMB at Hunter College
The CMMB x Hunter Club partners with CMMB, a global health nonprofit organization, to advocate and bring attention to the lack of proper healthcare women and children face in the developing world.
We hope to help educate students, raise awareness levels, fundraise, and provide practical, real-life experience for students with interests in pre-health, public policy, international relations, and public health.
Join our community by signing up for our mailing list here to receive updates. Connect with us on Facebook and Instagram to learn about future events.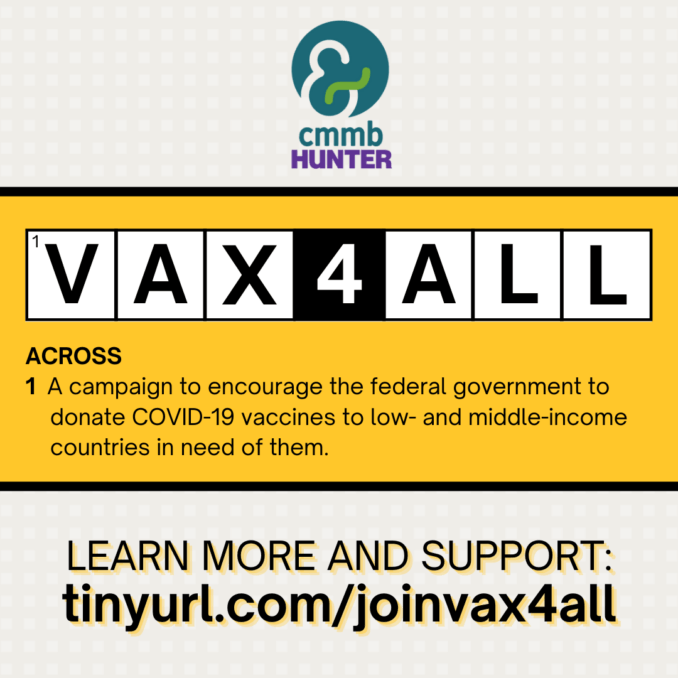 #VAX4ALL Campaign Nov 29 - Dec 3, 2021 
According to the WHO, only 4% of people in low income countries have received at least one dose of the COVID-19 vaccine, exposing these communities and the rest of the world to deadly infections from new variants.

CMMB x Hunter has launched a #VAX4ALL campaign to spread awareness about vaccine inequity and to encourage our U.S. representatives to donate vaccines to the low and middle-income nations that have been largely neglected. Sign up below and participate in our week long campaign! 
LEARN MORE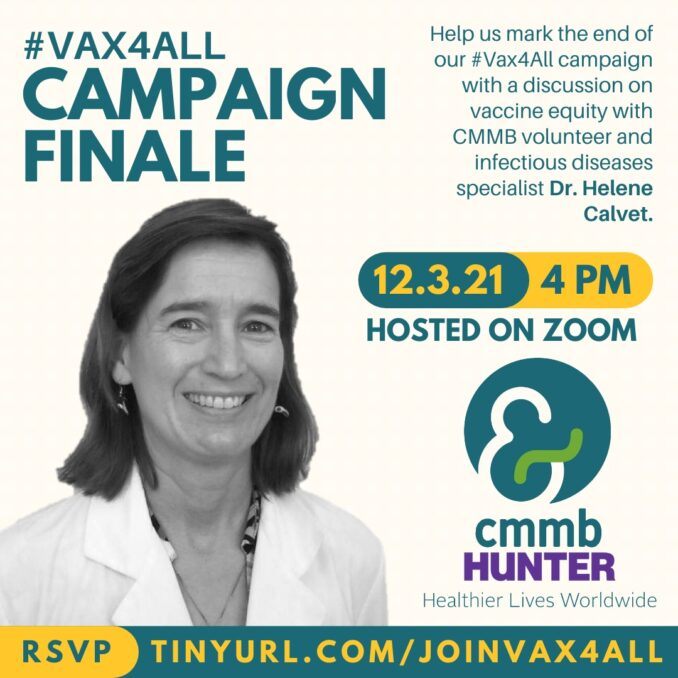 Finale Event with Dr. Helene Calvet
To close the #VAX4ALL campaign, join us on Friday, December 3rd, 2021 for a virtual discussion about global vaccine equity with CMMB volunteer and infectious diseases specialist, Dr. Helene Calvet. After registering, you will receive the Zoom information on the day of the event.
Register Here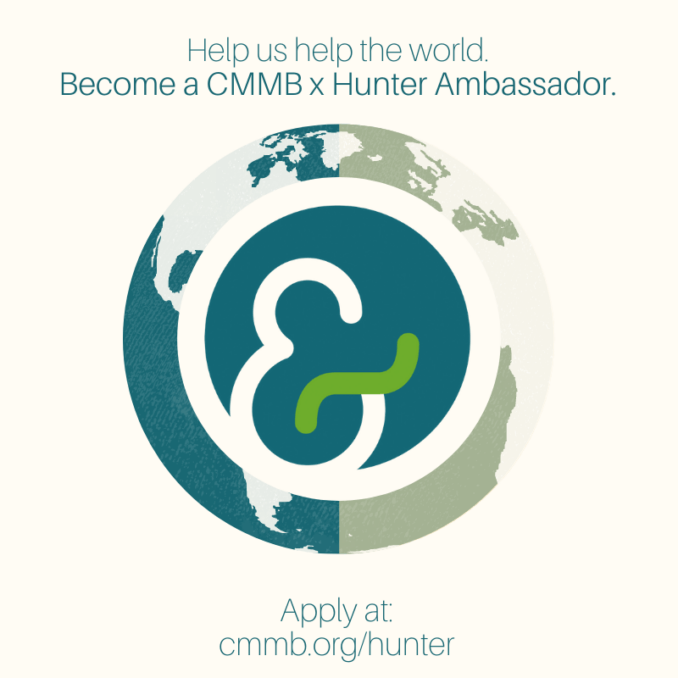 CMMB x Hunter 2021 Ambassador Application
The Ambassador Program will allow students to further engage in the club and organization. Students would gain better insight into administrative and event/campaign planning duties within the club. With this insight, CMMB x Hunter ambassadors would be better prepared to serve on the e-board.

Please complete the application form if you are interested in applying. Freshmen and sophomores are highly encouraged to apply! The deadline to submit the application is Nov 26. Decisions will be released in early December.
APPLY HERE