Hunter College Students Bring Child Soldier Exhibition to School
By CMMB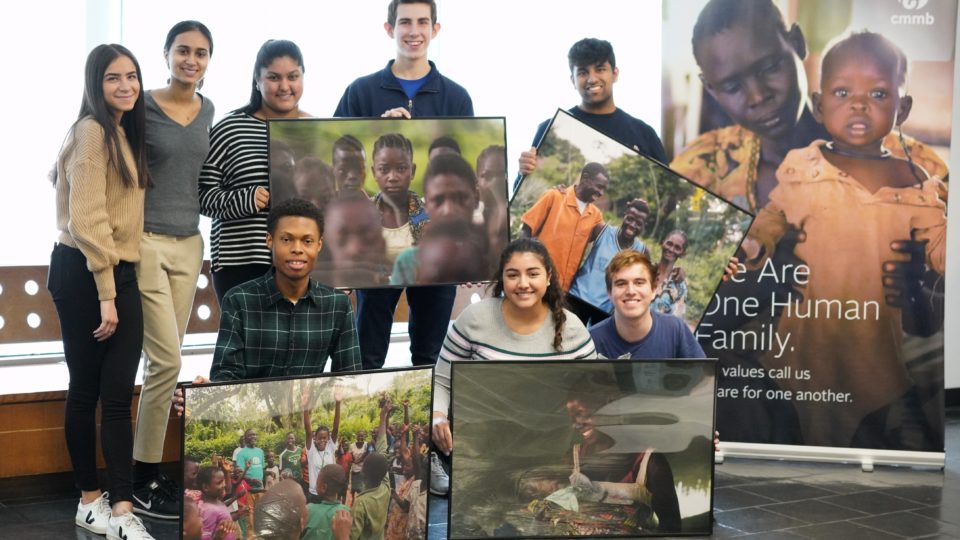 CMMB x Hunter
CMMB x Hunter is a student club at Hunter College in New York City that partners with CMMB to bring global health education and awareness to students and faculty. This club serves to explain CMMB's role in the world of global health and give students opportunities to engage with CMMB's work, advocate for women and children, and learn more about the humanitarian sector.
Through events, CMMB x Hunter brings unique and inspiring programming to the Hunter College campus. In the fall, CMMB x Hunter hosted Dr. Tom Catena for a screening of the Heart of Nuba. For their spring event, the club's e-board decided to host a special interactive photo exhibition of CMMB's work with released child soldiers in South Sudan.
Darkness and Light: Our Work with Former Child Soldiers
CMMB has played an active role with released child soldiers and children formerly associated with armed forces and other non-state groups in Yambio, South Sudan. As a key partner for child protection in the area around Yambio, and other parts of South Sudan, and an advocate for the well-being of children, CMMB is actively involved in the overall disarmament, demobilization and reintegration (DDR) program of these children. Together with funding partner UNICEF, CMMB has helped to renovate the child transit center at the ministry of education, gender, and social welfare.
CMMB's main role with these released child soldiers is in the community, working to reintegrate them into society and reunite families. Through play therapies, community mobilization, and psycho-social support, our teams are working to make life brighter for these children, the youngest casualties of war. 
All the Light You Choose to See Photo Exhibition
CMMB sought to capture the challenges faced and also showcase moments where former soldiers were allowed to be children again by participating in our programs.
CMMB x Hunter hosted the exhibition at their college campus on March 11th, 2020. Students and faculty were able to walk through the pop-up gallery, listen to an audio recording of one girl child's story, listen to a presentation from CMMB's maternal and child health senior specialist, Dr. Claudia Llanten, and write postcards to children and staff who are part of our child-friendly spaces project in South Sudan.
Here are some of the many special moments shared during the photo exhibition: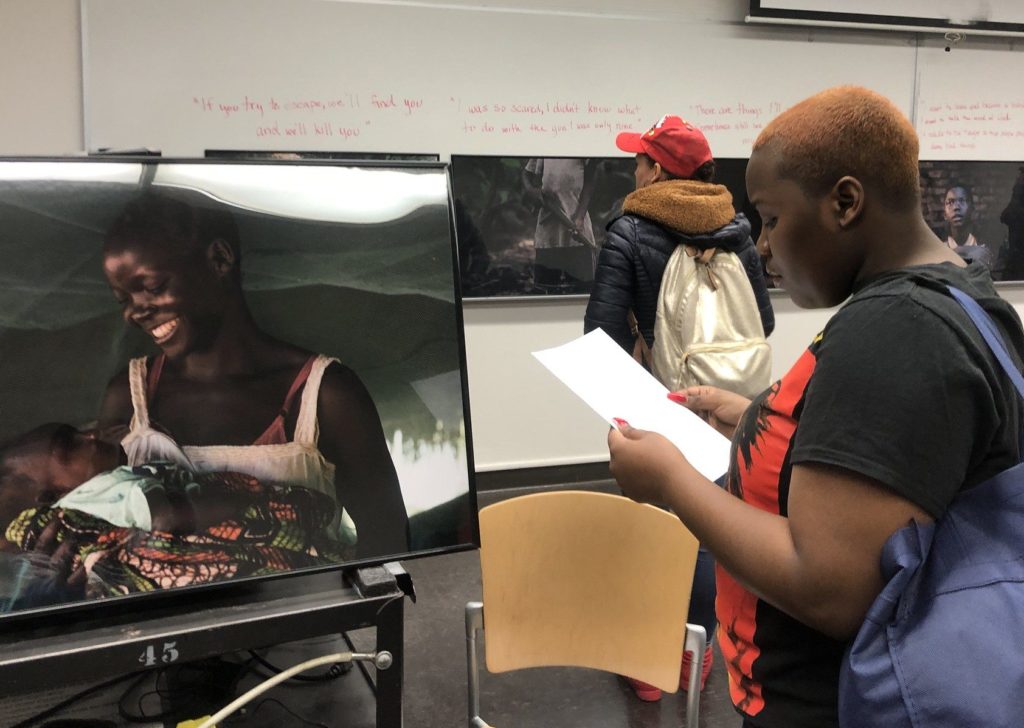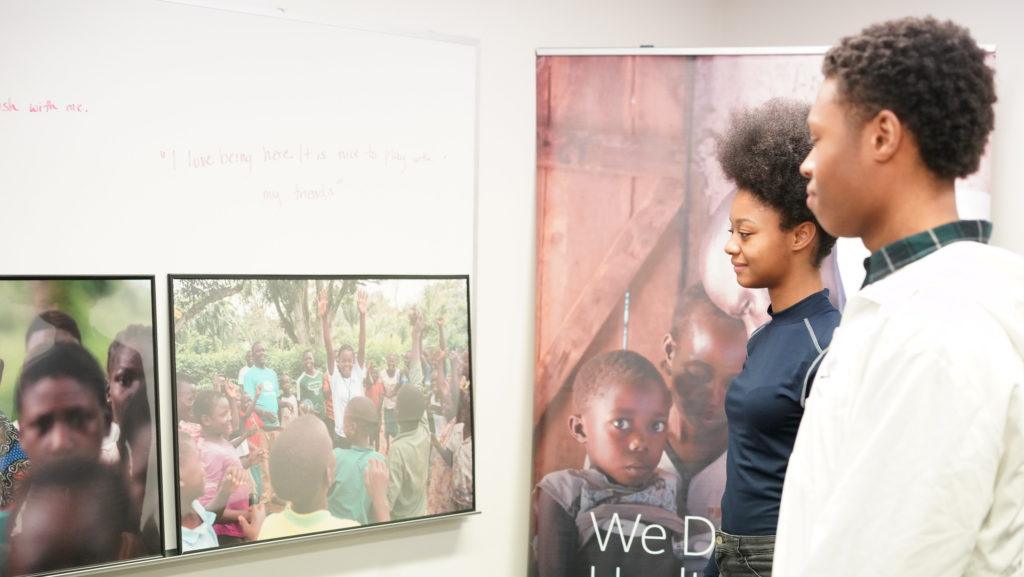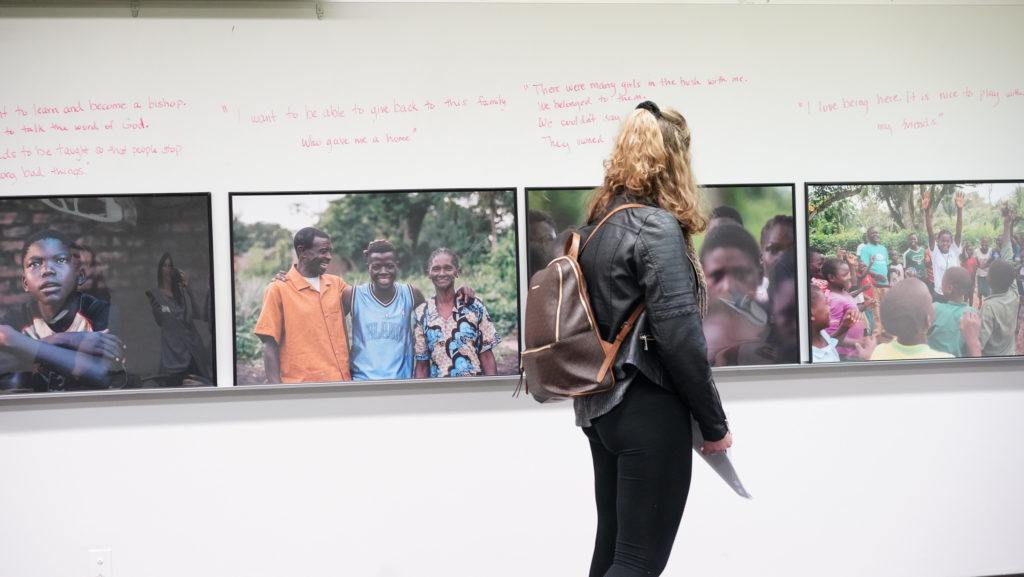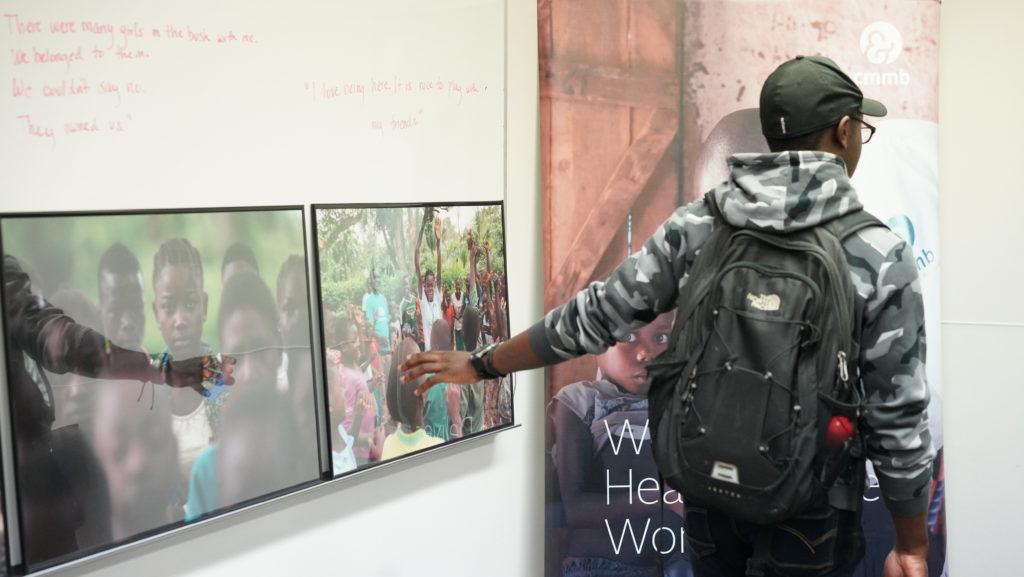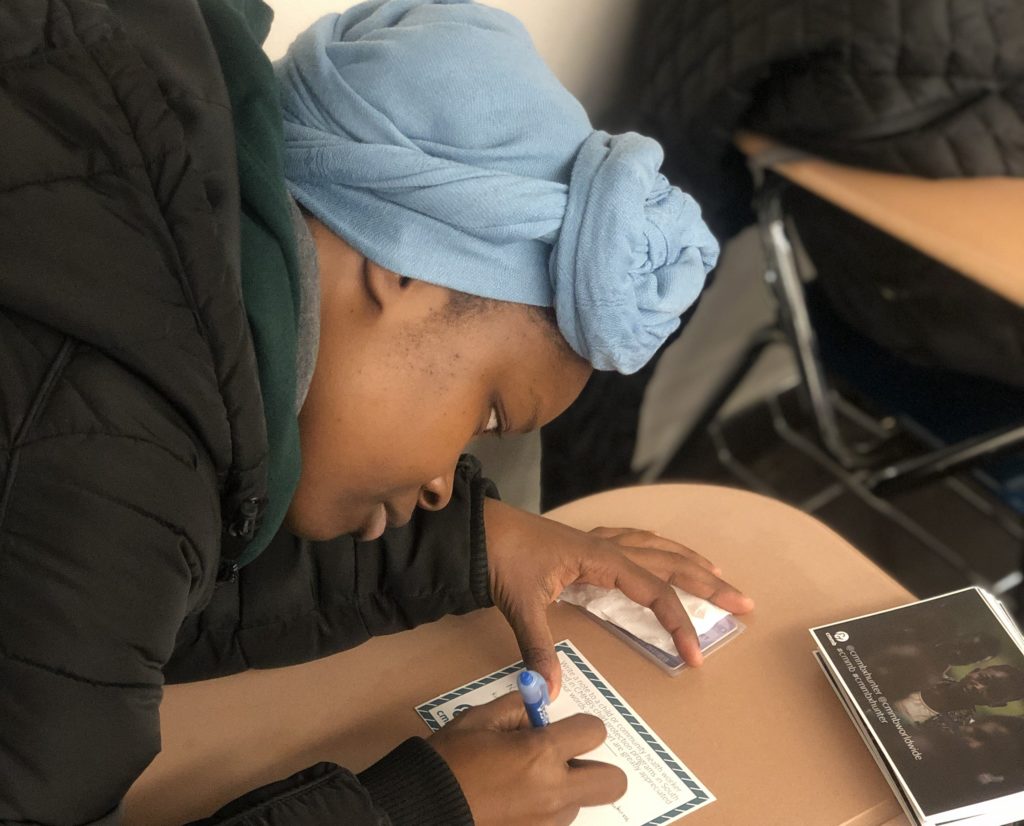 From Manhattan to Yambio
The postcards written by the Hunter students were scanned and sent to our child protection team in South Sudan. Their words were powerful.
"I love that you are in this world. You add light to it."
"Sending all my love from New York."
"Thank you for being who you are. Your impact is immeasurable,"
"Your story is inspiring and I admire your strength."
"Stay positive. You will get through this."
"I hope your life is filled with many more happy memories."
"You are brave, you are strong, always know there is light at the end of the tunnel."
Their hundreds of beautiful messages were received by our team and shared. The head of our child protection program, Catherine Onkware wrote back:
"Thank you so much for the great messages, we feel loved and appreciated and above all motivated to continue doing our best to put a smile on the children's faces as much as we can. Please send our love and thank you to Hunter College family plus the great CMMB team that walks with us in this great mission of reaching vulnerable children. Stay blessed."
We are proud to work with the students at Hunter College and look forward to future, impactful events.
Start a CMMB club at your university! Get in touch with us today: info@cmmb.org