Australian Embassy Visits CMMB Peru
By Ariel Frisancho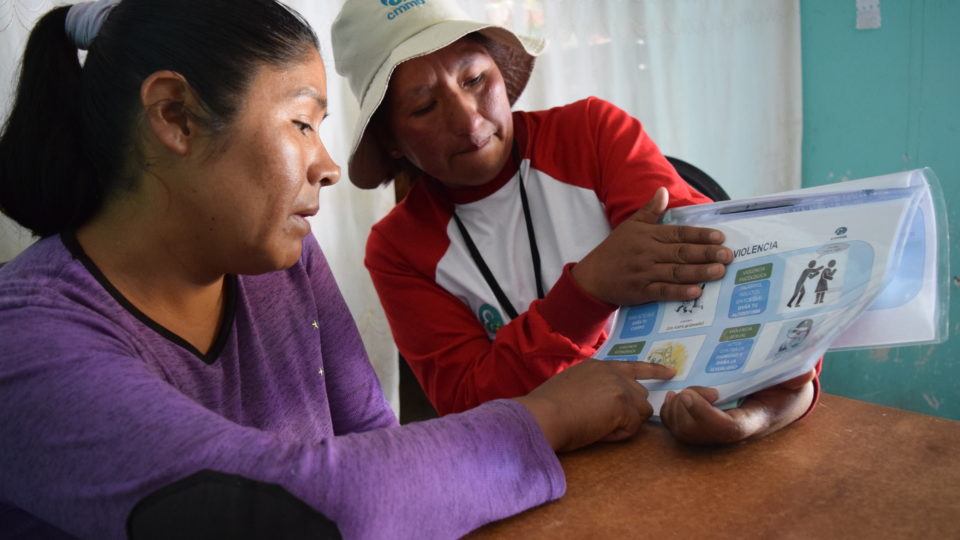 Food insecurity, poverty, and inaccessibility to health services have a negative impact on the well-being of rural communities in Peru. Among the most vulnerable are women and children. In addition to economic hardship and food insecurity, women continue to face discrimination and gender-based violence — the result of cultural norms. CMMB has committed to tackling gender-based violence and discrimination through the Community Health Systems Project — funded by the Australian Embassy in Peru.
Our team in Peru recently welcomed members of the Australian Embassy for the launch of the project. In the piece below, Peru's country director, Ariel Frisancho, discusses the project and the embassy's special visit.
---
CMMB Peru's People-Centered Approach To Address And Prevent Gender-Based Violence
In June, we happily received a group of very special visitors — a delegation from the Australian Embassy. As supporters of the Community Health Systems Project, members of the embassy traveled to Huancayo to visit one of the communities that will be impacted by the project, and meet the individuals dedicated to making the project a success.
What is the Community Health Systems Project?
This project is aimed at addressing and preventing gender-based violence (GBV) in the communities. Focusing on women, CMMB will empower female community members to become leaders, educating and training them with the knowledge to identify cases of gender-based violence and the tools to support women and families affected.
In addition to identifying and responding to individual GBV cases, women leaders will play a key role in increasing awareness, knowledge, and intolerance of GBV in the communities of Huancayo and Trujillo; aiming to make as many people as possible advocates for ending GBV.
Parallel to our own work addressing GBV, CMMB continues to build partnerships with a network of public organizations responsible for addressing and responding to cases of violence against women.
Why it Matters?
In Latin America, a culture of "machismo" continues to normalize violence against women. The region ranks among the world's highest in terms of gender-based violence against women. As female homicide rates continue to rise in Latin American countries, Pope Francis is "calling for laws to protect women and bring a new cultural mindset." The deep-rooted impact of "machismo" is felt by women across Latin America, from urban cities to the rural communities where we work in.
The Community Health Systems project was developed because of the very real concerns expressed by women about the prevalence of GBV in their communities and a strong desire to do something about it. CMMB and other local agencies are stepping up to make sure that instances of violence no longer go unaddressed.
The Australian Embassy
We are thankful for the support and dedication of the Australian Embassy. As the sole funders of the Community Health Systems Project, they join us and other local organizations of Peru in a taking a powerful stance both against gender-based violence and for women's rights.
In light of their support and commitment, the Peru team was pleased to welcome the members of the Australian Delegation who visited. The team included James Yeomans, the Deputy Ambassador and Direct Aid Program (DAP), Paola Vicente, the Committee President, Public Diplomacy Officer and DAP official, and Sabrina Valdivia, the Media and Communications official. After their visit they shared the following:
"We were very impressed with your work and very touched by the situation and cases women have to face."
One of the key components of the project is to ensure women have a voice. That is why CMMB Peru is bringing the voices of female community members and their insights and perspectives, directly into project initiatives.
It is thanks to our trusted presence within the communities and our strong relationships with local health teams, state authorities, and officials, that a project like this is possible. We look forward to seeing how it develops and are hopeful that efforts like this can transform lives.