WATCH: CMMB on TV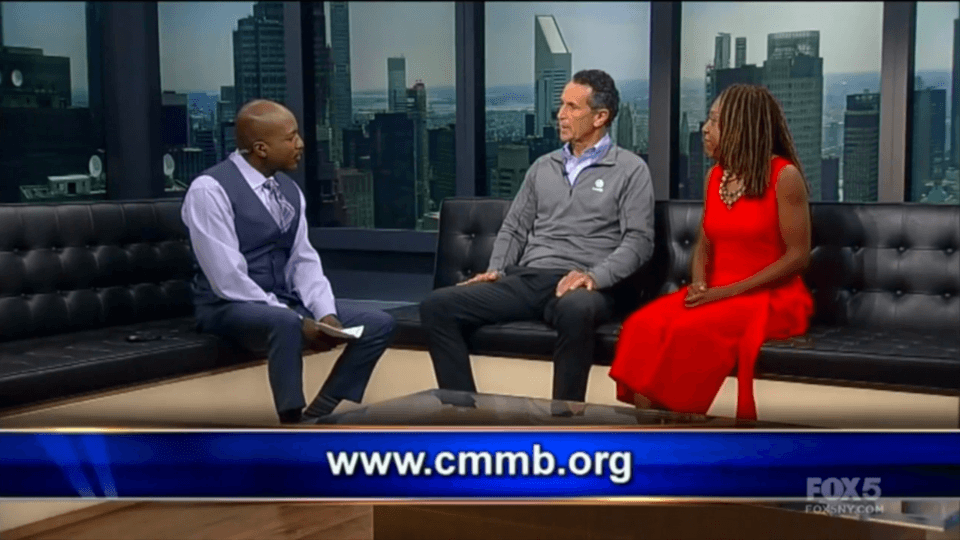 On June 29th, 2019, Bruce Wilkinson, CEO and President of CMMB, and Darnelle Bernier, Senior Director of CMMB's Medical Donations Program, were featured on FOX 5 New York's show "Good Day Street Talk" with Antwan Lewis.
They spoke about CMMB's work serving women and children in some of the world's most impoverished regions.
Click to watch:
About Good Day Street Talk
Good Day Street Talk airs on Fox 5 NY every Saturday morning at 6 am, sharing local news and stories from the greater New York City area. Given CMMB's 100+ year history as a New York-based organization with headquarters in Manhattan and distribution center in Long Island City, Bruce and Darnelle spoke about our origins and our work bringing improved healthcare to vulnerable women and children around the world.
During the segment, our CEO and president, BruceWilkinson, explained why CMMB is focused on women and children's health, highlighting the fact that they are disproportionately impacted by effects of poverty.  He also talked about our international Volunteer Program and the positive impact volunteers have in the field  both through service delivery and building capacity of local health professionals on the ground.
Darnelle Bernier, Senior Director of CMMB's Medical Donations Program, highlighted the impact of donated medicines for beneficiaries, referring to her own experiences in the field:
"I've had the opportunity to visit a few of the countries where we distribute medications and it's incredible. The work of our community health workers assisting and encouraging health seeking behaviors is really changing lives and families."
Bruce also talked about CMMB's human and holistic approach to healthcare: "We believe not only in bringing health to women and children in need, we also believe in bringing dignity and compassion."