Celebrating National Hispanic Heritage Month
By Ariel Frisancho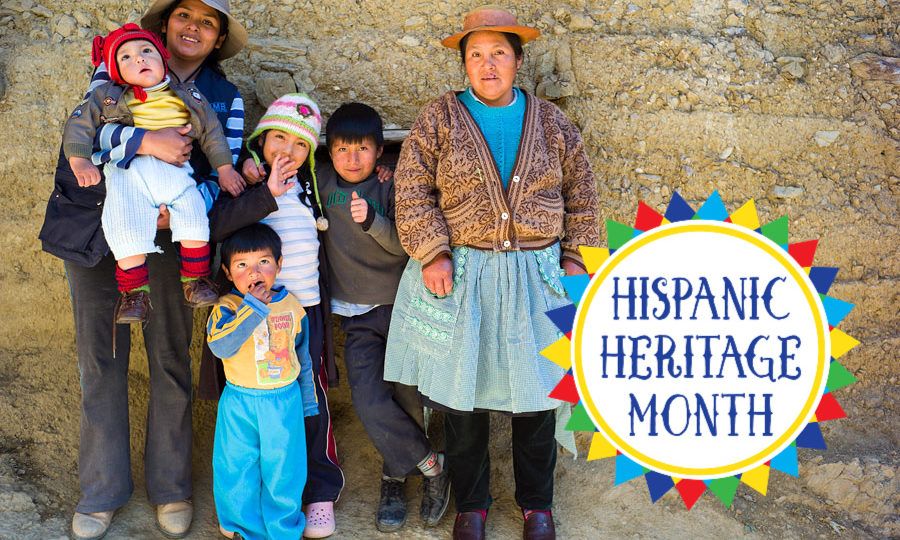 September 15th to October 15th is National Hispanic Heritage month – a time to recognize and celebrate the vibrant histories, cultures, and contributions of individuals of Hispanic descent. A big part of our CMMB family live and serve in some of the most challenging places in Peru. To help celebrate them and our larger hispanic community, we are sharing a story written by country director, Ariel Frisancho. It is a story that speaks to dedication, love, and community.
---
Last June, CMMB had the honor of welcoming the newly appointed Cardinal of Peru, Moseñor Pedro Barreto, to CMMB Huancayo. It was a very special visit for our staff, the Bon Secours Sisters, and most importantly, the families we serve.
During his visit, the Cardinal met several of the children enrolled in our Rehabilitation with Hope Project, a community based program that provides children with disabilities, and their families, a chance at a healthier, happier life.  These children do not have easy lives. Many have life threatening physical disabilities, for others their physical and cognitive disabilities make an already challenging life – the majority of the families in this program are living in poverty, many extreme – even more difficult. The specialized therapy they receive gives them a second chance at life. In fact, it's really a first chance. It also helps restore dignity.
The children and their parents work hard to overcome the challenges they face everyday – stemming not only from their disabilities, but also from the stigma they suffer in their communities. The Cardinal was able to witness their dedication to overcoming these challenges, something our staff sees every day. We are lucky to have a talented and passionate team of therapists that work to support these children and their families. They truly help to give these children a voice in the world.
After meeting and spending time with each child, one of our RBC mothers presented a special, handcrafted gift to the Cardinal – a box created from wood, and decorated with an image of Mother Earth. The image symbolizes a legend that speaks to the joy of being a Christian.
The Cardinal is well known for being a defender of the environment and was honored to accept the beautiful gift, especially knowing how much love and hard work went into creating it.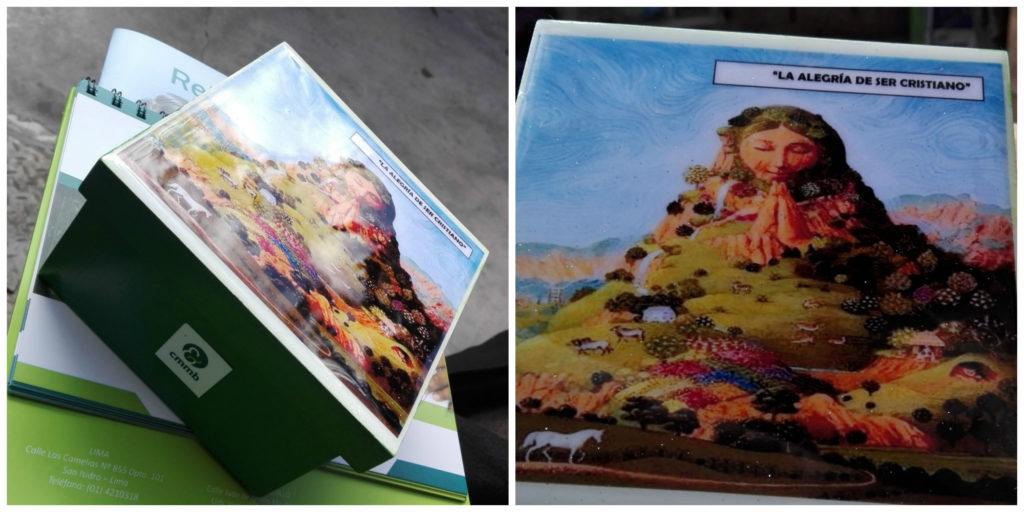 Inspired by the gift, he announced to our RBC community that he planned to present the box to Pope Francis himself, as a gift from the mothers of RBC. To say that everyone in the room was excited would be an understatement.
This past July, the Cardinal did just as he said, and presented the gift to Pope Francis. He carried the box all the way from Huancayo to The Vatican. And so, the gift traveled from one set of humble hands to another.
Pope Francis humbly accepted the gift. He understood how hard the mother's worked to create it, but also how hard they work every single day to ensure their children live healthy, happy, and meaningful lives.
The mothers, children, staff, and volunteers of CMMB Huancayo are honored to have had the opportunity to show the Cardinal exactly why they work so hard.