CMMB & USAID Partnered for $98.5M Health Program in Haiti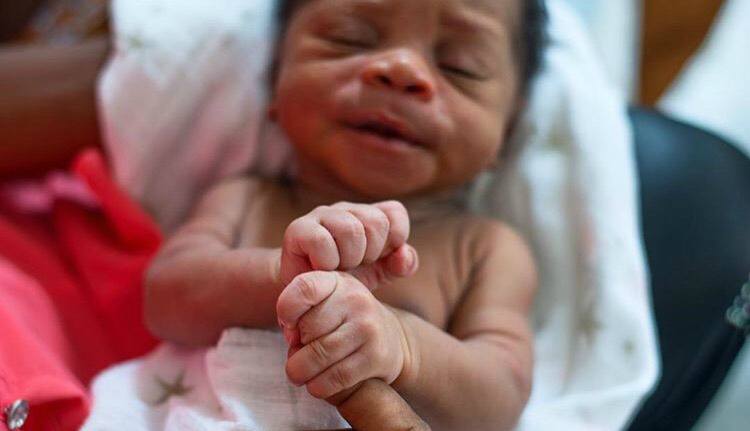 CMMB to Partner with USAID in $98.5 Million Health Program in Haiti
Project Santé to Expand Essential Healthcare for 4.2 Million People Nationwide
New York, NY, Dec. 20, 2017 – CMMB will partner with United States Agency for International Development (USAID) to strengthen the primary healthcare system in Haiti via a $98.5 million investment over four years. CMMB will implement Project Santé ("health" in French) with the Haitian Health Foundation (HHF) as part of a consortium led by Caris Foundation International™. The coordinated countrywide collaboration will strengthen and expand essential health services for up to 4.2 million Haitian people, in alignment with standards set by Haiti's ministry of health, the Ministère de la Santé Publique et de la Population (MSPP). Project Santé will support a network of more than 160 hospitals and clinics in Haiti to provide quality care. Caris will work in central Haiti, CMMB in the north, and HHF in the south.
Taking a patient-centered approach, the project will ensure an integrated package of maternal and child care services for Haitian families, including immunization, reproductive health, nutrition services, and HIV prevention, care, and treatment. Active engagement of stakeholders in facilities, communities, and districts will ensure buy-in at critical levels of Haitian society and help create demand for services—essential to strengthening the Haitian health system.
CMMB president and CEO Bruce Wilkinson said, "This is an incredible opportunity to galvanize healthcare in Haiti. Each consortium partner has a deep passion for working with the poorest and most vulnerable women and children and a calling to serve those in need. We are all here because of our love and respect for the people of Haiti. Our commitment to providing effective health solutions is rooted in our history and long-standing values."
CMMB country director Dianne Jean-François, MD, MPH, added, "I cannot overstate how privileged CMMB feels to be able to work with the Caris Foundation™ and HHF to make a strong positive impact on provision of healthcare services across Haiti and to facilitate community involvement in the Haitian healthcare system."
About the Partners
CMMB (Catholic Medical Mission Board), an international nongovernmental not-for-profit organization, provides sustainable, community-based medical and development aid to communities affected by poverty and unequal access to healthcare, in collaboration with hundreds of local and international partners. Since the respected New York-based organization got its start in Haiti in the early 20th century, it has implemented healthcare programs and initiatives, deployed medicines and medical supplies, and placed volunteers worldwide as a way of strengthening and supporting communities; it is driven by its  mission to promote healthier lives worldwide, beginning with women, children, and adolescent health. CMMB Haiti is the largest country office of the organization, which also works in targeted communities in Peru, Kenya, South Sudan, and Zambia. Learn more at www.cmmb.org.
Caris Foundation International™ is part of the Caris Foundation™, a non-profit, private foundation founded and solely funded by the David D. Halbert family. Headquartered in Colleyville, Texas, Caris Foundation International™ aids and empowers impoverished people to alleviate human suffering; it works by establishing a local presence to understand communities' basic needs and then implements solutions that are sustainable and culturally relevant. Caris Foundation International™ works in Kenya as well as Haiti, as well as other areas worldwide in need of help. Learn more at www.CarisFoundation.org.
The nonprofit Haitian Health Foundation (HHF), headquartered in Norwich, Connecticut, and working in Haiti since its 1985 founding, works to improve the health and well-being of women, children, families, and communities by providing nutritional support, access to education, sustainable community development strategies, dental care, and mental health and primary healthcare services for more than 250,000 people in Haiti's Grand'Anse region.  Learn more at www.HaitianHealthFoundation.org.
USAID, the lead U.S. Government agency that works to end extreme global poverty and enable resilient, democratic societies to realize their potential, works in more than 100 countries around the world with the same overarching goals outlined by President John F. Kennedy when USAID was created during his administration more than 50 years ago. USAID furthers America's foreign policy interests in expanding democracy and free markets while also extending a helping hand to people struggling to make a better life or to recover from a disaster. USAID works to diversify streams of capital that finance development and invests in force multipliers like science, technology, innovation, and partnership to accelerate impact. For more information, visit the U.S. Embassy in Haiti website here  and the USAID web site here.
Media Inquiries: 
Christopher Foster
402-301-4789
cfoster@cmmb.org