CMMB x Hunter Event: The Journey of an International Doctor
By Laila Gad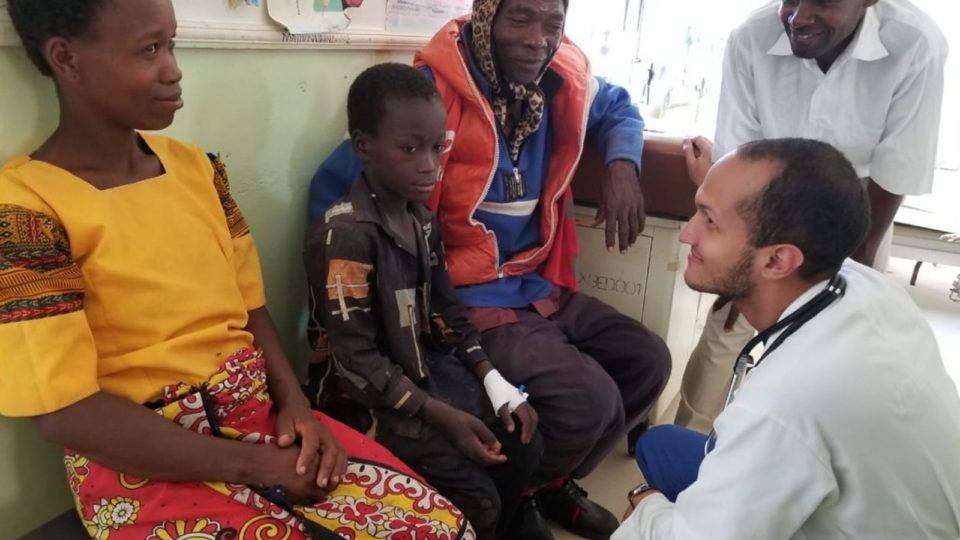 CMMB x Hunter is a student-led organization that partners with CMMB to raise awareness about the health disparities women and children face around the world. Recently, members organized a virtual event where students at Hunter College had the opportunity to hear from Dr. José García Ulerio, a CMMB volunteer ambassador and dedicated humanitarian.
In the piece below, Laila Gad, a CMMB x Hunter student ambassador, writes about Dr. José, his powerful presentation, and his moving lessons.
---
Hunter College Students Meet Dr. José García Ulerio
CMMB x Hunter invited Dr. José García Ulerio to speak to students about his experiences living and serving abroad in the Dominican Republic, Kenya, and Sudan. He talked with students about his path to becoming a doctor, joining CMMB, and pursuing his humanitarian goal of working abroad with the world's most vulnerable.
Dr. José credits his passion for working in the non-profit sector to his upbringing in Santo Domingo. There, he saw firsthand the unfair socio-economic gaps that plagued the city and became determined to do whatever in his power to slowly reverse the decades-long disparities in these communities.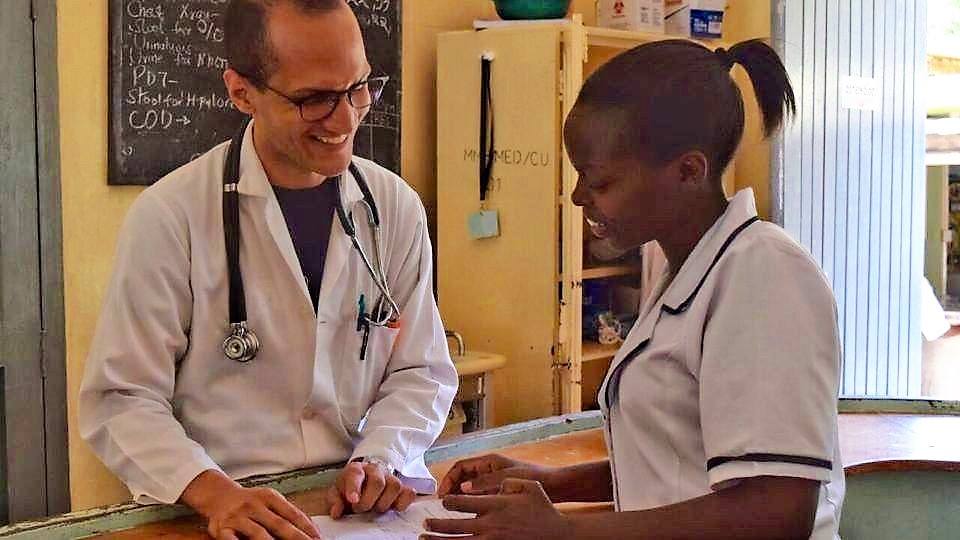 When asked by a student about what's left to be done in the global health field, Dr. José emphasized the importance of breaking commonly held misconceptions.
"We have to do this first: take out misconceptions, see the world as statistical strokes, [and determine] what are the causes," he said. "Global problems are too global."
In addition to his presentation, students were polled on poverty, world hunger, and other statistics that revealed how many students are unaware of these global health misconceptions.
"We should all be on the lucky side of the coin and in prosperity."
Three Different Countries; Three Similar Realities
Never having opportunities to connect with professionals as a pre-med student, Dr. José was extremely excited to talk about his humanitarian career path with Hunter students.
Kicking off his career in the Dominican Republic, Dr. José worked as a general physician for Caritas Internationalis in Santo Domingo. With an interest in shedding light on the steep economic gaps that plagued the city,  Dr. José teamed up with three nurses to perform a population sampling on the community in 2016. Their sampling took them beyond the fancy buildings commonly associated with Santo Domingo.
But with only 45% of the community documented, his team stumbled upon an informal settlement, where they found people who had been living in the shadows for three to four years. This discovery changed his plans completely and really molded the beginning of his career.
In 2017, Dr. José moved to New York City to join CMMB's Programs team. He was later awarded the Aurora Fellowship and continued his work with CMMB as a medical volunteer. His first mission was in Mutomo, Kenya, where he tended to 52 beds and 400 patients daily. Dr. José stressed the multidimensional levels of poverty that Kenyans faced, with just 0.01% holding all the wealth in the country. Still, they took great pride in their culture and Dr. José describes them as the nicest people he's ever met.
Dr. José reminisced over working with the women of the Mutomo village, treating them, and helping them care for their babies in the maternity ward.
"Women are strong willed in Mutomo," he said.  "They hold disproportionate cultural weight on them."
His latest mission was in the Nuba mountains of Sudan where he served at the Mother of Mercy Hospital with Dr. Tom Catena. Dr. José went in depth with students on how difficult traveling to the Nuba Mountains was, especially while carrying vaccines and medications.
In the Nuba Mountains, Dr. José tended to 100 beds and saw nearly 300 patients daily. He encountered many different things, ranging from burns and gunshot wounds to waterborne diseases.
In terms of the disparities faced by the community in Nuba—there were many.
"These kids were digging for water for their goat, but no doubt, they will be digging [for water] for themselves later on," he said.
In all three places where he served, Dr. José shared how the living conditions in the communities, "kept him up at night because it was so unfair."
Though his journey as a humanitarian is far from over, he is confident that he can materialize the change he wants to see.
More than Just Care: Who Are My patients?
Beyond just providing care, Dr. José enjoys immersing himself in his patients' cultures. If he's not in the in-patient room tending to beds, he's outside walking around, biking, or exercising with the community. Although there are many cultural customs to learn wherever he goes, Dr. José embraces them fully and finds it to be an exciting part of his job. After all, Dr. José prioritizes "interacting and knowing" his patients over anything else.
Even though he's not currently serving abroad, Dr. José remains connected with his former patients. His patients, he says, are his friends.
---
CMMB x Hunter is immensely grateful to Dr. José for sharing a bit of his time to talk to students about his inspiring career path. We wish him the best of luck in his future endeavors to serve the world's most vulnerable.