Do You Know the Seven Themes of Catholic Social Teaching?
By Emma Pontillo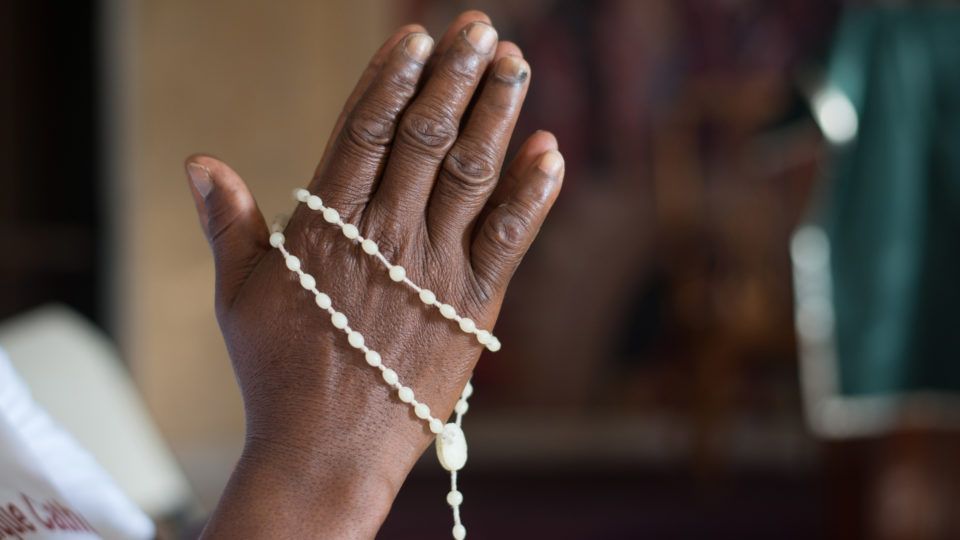 Every morning, CMMB's staff and volunteers start their day with the same goal: to improve the lives of the most marginalized. Now, we know what you are thinking and you are right. The road to achieve this is no small feat.
It is obvious that our organization has come a long way since Dr. Paluel Flagg first ministered to lepers in Haiti in 1912. In partnership with  individuals, communities, faith leaders, foundations, corporations, and other non-profits we have delivered innovative programs that over the past year have allowed us to distribute over half a million dollars worth of medicine and medical supplies and reach over one million people with critical care. And we are just getting started.
So what keeps us going? Well, it's a secret. In fact, it's the Catholic Church's best kept secret: The Seven Themes of Catholic Teaching. These teachings have guided us as we move forward with our mission, through good times and bad, through challenges and celebration alike. Now that the secret is out, we think it's worth sharing the inside scoop with you. Whether you connect with all seven teachings or just one, we hope you will come out with a strengthened understanding of one of the many things that keeps our mission alive: love.
---
The Seven Themes of Catholic Teaching 
The Church's social teaching is no doubt rich in wisdom. Through it we not only learn how to build and support a just society, but also a way to approach our faith in a modern society. Below are a series of brief reflections and commentary that highlight the key themes at the heart of the Catholic social tradition and, at the heart of CMMB.
1. Life and Dignity of the Human Person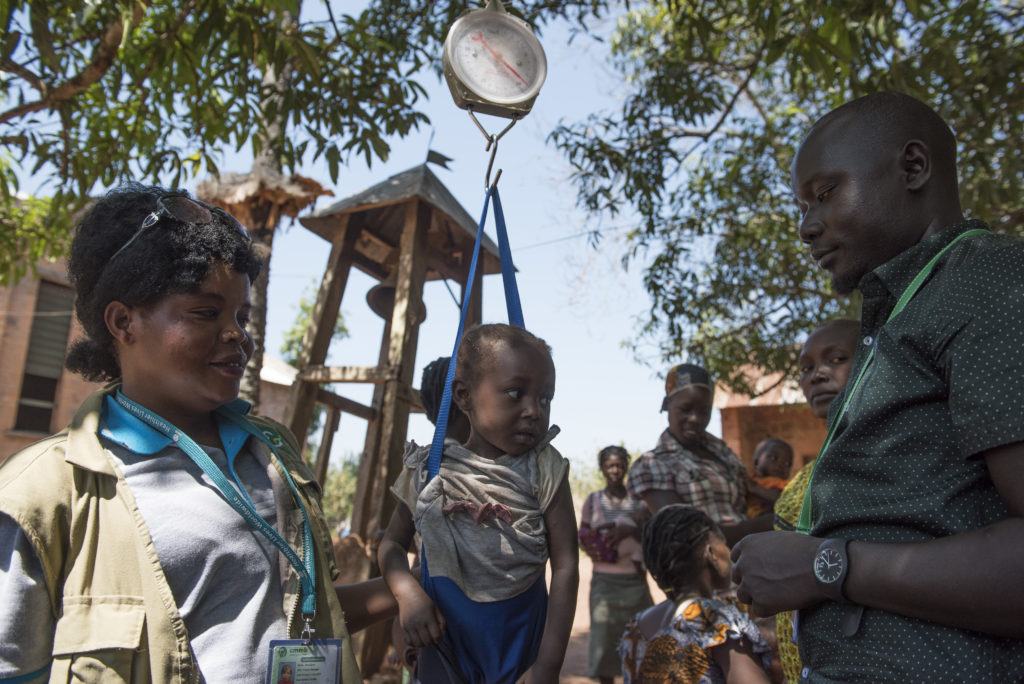 In a world warped by materialism and declining respect for human life, the Catholic Church proclaims that human life is sacred and that dignity of the person is the foundation of a moral vision for society.
One of the most evident threats to human life and dignity that we can point to today is the instability, violence, and conflict that has led to the largest refugee crisis since World War II. If there is one thing to take away from this them, it is this: the belief that every person is precious, that people are more important than things, and that every institution is judged on whether it threatens or enhances the life and dignity of the human person.*
We at CMMB envision a future in which every human life is valued, and health and human dignity are shared by all. In many of the communities where we work, human life is threatened by the reality of a lack of access to food, clean and safe water, healthcare, and in some cases even violence and war. CMMB's work is striving to diminish these threats, paving the way for dignity for all.
More on Life and Dignity of the Human Person
2. Call to Family, Community, and Participation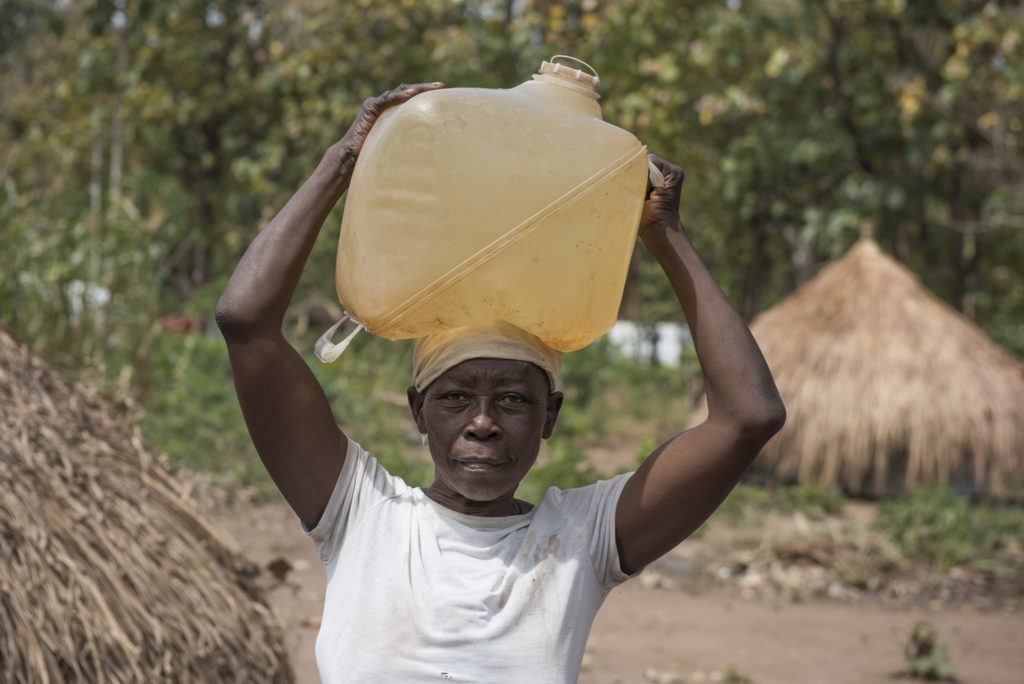 In a global culture driven by excessive individualism, our tradition proclaims that the person is not only sacred but also social. How we organize our society – in economics and politics, in law and policy – directly affects human dignity and the capacity of individuals to grow in community. Our society is only just if everyone has the right to participate in society. We also believe that beyond a right, people have a duty to participate. These beliefs culminate into a collective search for the common good and well-being for all, especially for the poor and vulnerable.*
"Only if I serve my neighbor can my eyes be opened to what God does for me and how much he loves me." – Pope Benedict
Community participation is at the core of our work at CMMB. We believe that to promote sustainable change, the people living in the communities that we serve MUST be part of the solution. We are committed to empowering the most vulnerable. Here at CMMB, we believe that change begins with "her." We have seen first hand, women's role in holding their families and communities together. Women are invested in their communities, caring not only for their own children, but also the sick, the elderly, and the orphaned. We invest in women because they invest in others, developing strong community relationships and influencing a common good.
More on Call to Family, Community, and Participation
3. Rights and Responsibilities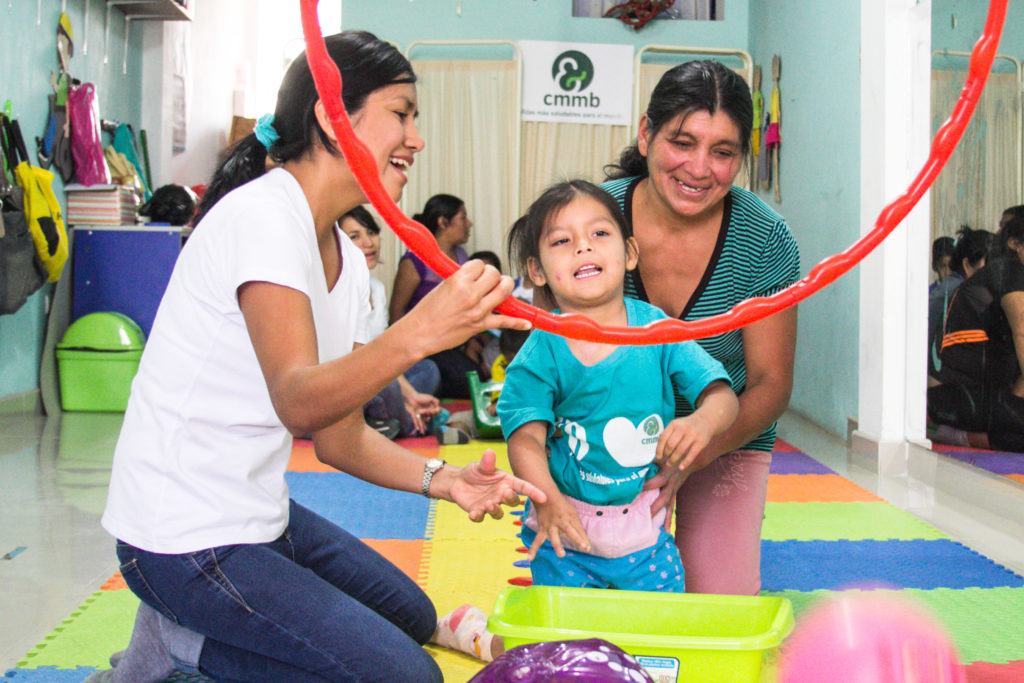 Every person has a fundamental right to life and a right to those things required for human decency. Corresponding to these rights are duties and responsibilities – to one another, to our families, and to the larger society. Dignity and a healthy community can only be protected if our rights and responsibilities are met, we cannot have one without the other.*
CMMB believes in the right to a healthy and dignified life. Every program is designed to achieve our goal – healthier lives world wide.  At CMMB, we work hard to ensure that those living on the periphery of care – those too often ignored – get heard. We emphasize not only the rights of the most marginalized but also the rights of the disabled; the most vulnerable of all. Children with disabilities face discrimination and exclusion every single day. Too often, they lack access to the support and services they so desperately need. Guided by the importance of rights and responsibilities, CMMB created the Rehabilitation with Hope Program. This program provides therapies that help children develop greater mobility, independence, and self-care skills. But perhaps most importantly, it provides them with sense of belonging and restores dignity.
More on Rights and Responsibilities
4. Option for the Poor and Vulnerable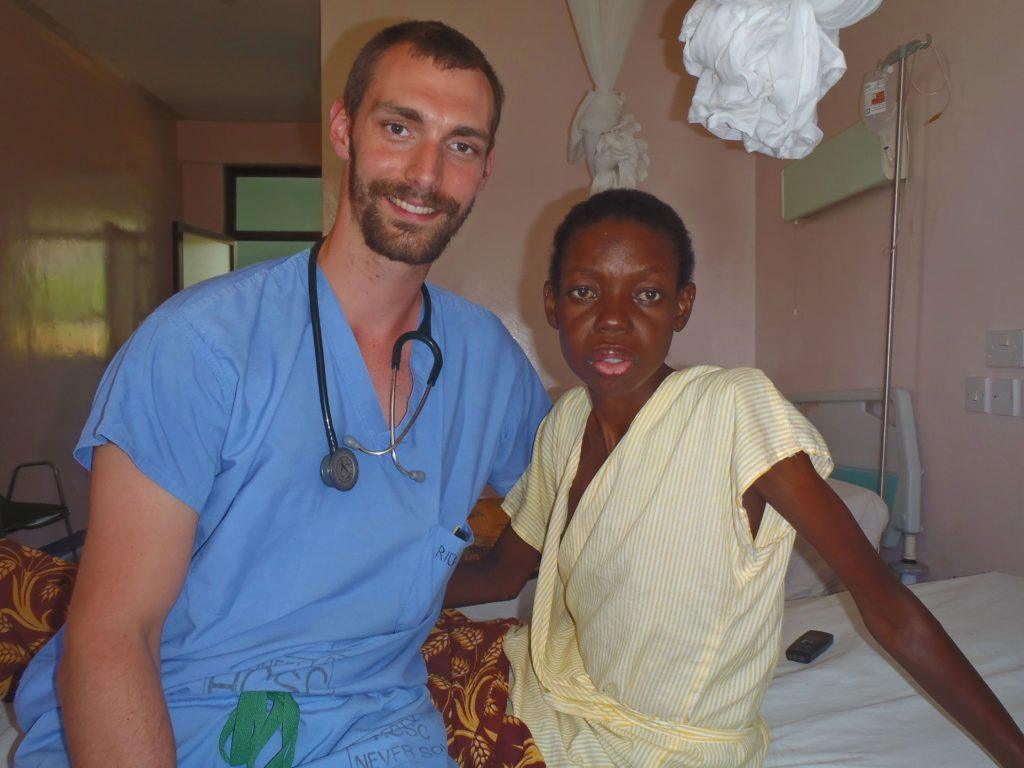 Catholic teaching proclaims that a basic moral test is how our most vulnerable members are faring. In a society marred by deepening divisions between rich and poor, our tradition instructs us to put the needs of the poor and vulnerable first.*
Today, we live in a world where tragedy and violence is a defining factor. It seems we are confronted by one tragedy after another. With the magnitude of these problems so large, the easiest reaction is sometimes to turn our heads away. In a word with seemingly insurmountable problems it is easy to feel small. Too small to make a difference. In the face of this reality, every year compassionate and highly-skilled people come to CMMB ready to serve others in some of the most difficult and remote places in the world.
"Truly I tell you, whatever you did for one of the least of these brothers and sisters of mine, you did for me" – Matthew 25:40
If you were to ask any one of our volunteers what their experience was like, among other things they would certainly say challenging. Challenging in an emotional, physical and spiritual way. Our volunteers serve in some of the most impoverished communities in the world and see hardships they have never faced. However, each and every one of these individuals make an impact where they go, and they too come back forever changed from the experience. At CMMB, we recognize the significance of touching one life. In touching one life, we potentially touch a family, a community, a town, and even a country. Our volunteers are the hands and heart of what we do. They are an integral part of this process of change.
More on Option for the Poor and Vulnerable
5. The Dignity of Work and the Rights of Workers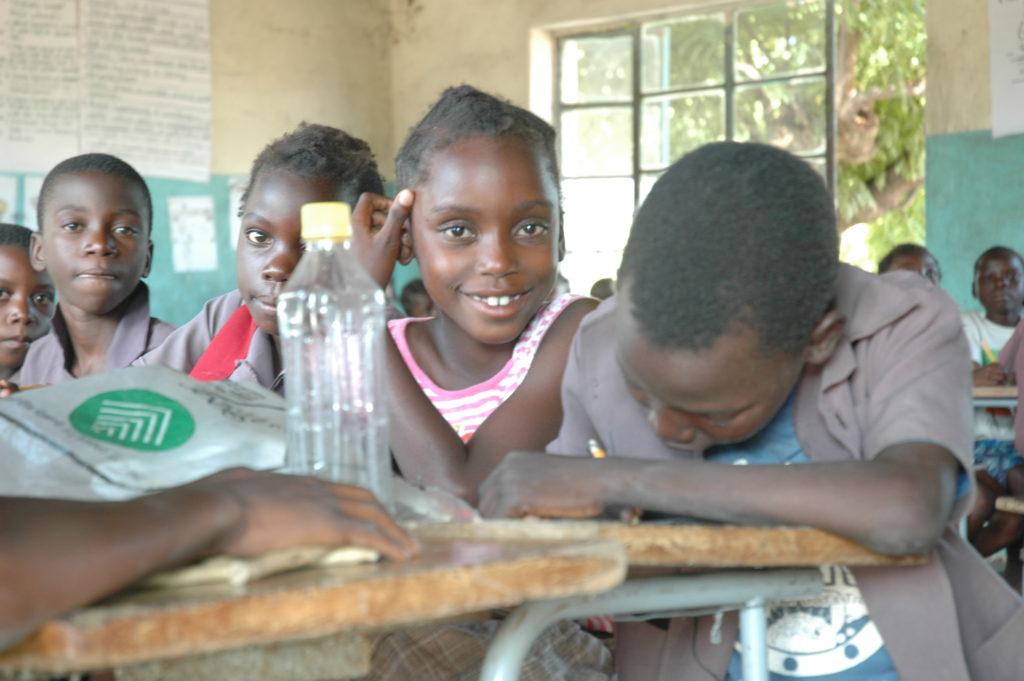 Dignity of work and rights of workers: In a marketplace where too often the quarterly bottom line takes precedence over the rights of workers, we believe that the economy must serve people, not the other way around. If the dignity of work is to be protected, then the basic rights of workers must be respected – the right to productive work, to decent and fair wages, to private property and to economic initiative.*
A major challenge for the communities we serve is the lack of opportunities available. Reliable work is difficult to find and earning a fair wages even less so. For many of the people living in the communities where we work, they have to learn to survive on less than a dollar a day. Women, in particular, face some of the biggest obstacles. Issues of gender inequality coupled with a multitude of discriminatory practices, religious and ethnic all impact their ability to take care of themselves. As a result, it is even more difficult for women compared to men to escape poverty.
In 2015, CMMB developed a series of programs focused on the economic empowerment of women. The programs offered women opportunities to receive microloans, or to get involved in economic development projects, including animal husbandry. In Haiti, CMMB developed the Mother's Clubs. Through this club, participants have the opportunity to participate in basic math training and a microloan program that will help them launch a business.
Through our economic empowerment programs, we continue to find ways to open the door to new opportunities in the hopes of one day, breaking the cycle of poverty that threatens the dignity, rights, and life choices of workers.
More on Dignity of Work and Rights of Workers
6. Solidarity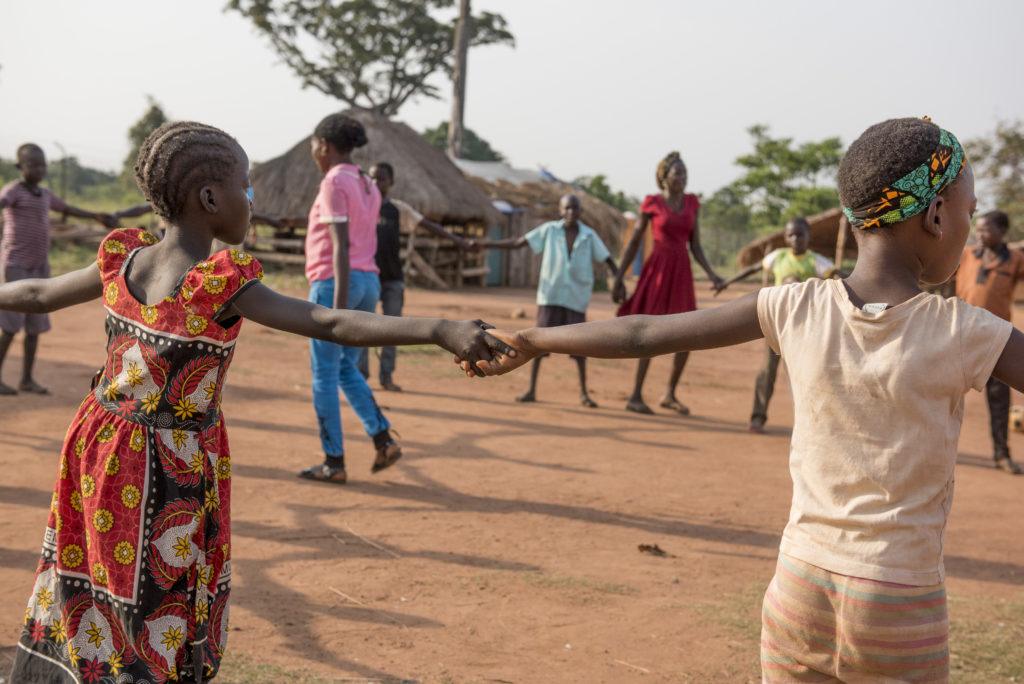 We are our brothers' and sisters' keepers, wherever they live. We are one human family, whatever our national, racial, ethnic, economic, and ideological differences. Solidarity means that loving our neighbor has global dimensions in an interdependent world. Here is the important part, the core of the virtue of solidarity is the pursuit of justice and peace. Pope Paul VI taught that if you want peace, work for justice. The Gospel calls us to be peacemakers. If we commit to love our neighbor, we are required to take on the task of promoting peace in world surrounded by violence and conflict.*
Now more than ever, we are surrounded by violence and conflict. Which is why, now more than ever, we need to come together to promote peace. Despite differences in geography, ethnicity, and even ideology, we are brothers and sisters, and what we do on one side of the world, in one way or another impacts the other side.
In the spirit of solidarity, CMMB works very closely with the communities in the countries where we work. All of our programming is developed in collaboration and through conversation with the people who live in the very communities we aim to bring change. Their voices guide our work.
Building capacity of the people in the communities we serve is the most important work that we do. When people feel empowered, they become the agents of change. For instance, our water, sanitation, and hygiene champions in Mwandi, Zambia travel throughout their communities to educate families, friends and strangers alike about proper health practices. CMMB Champions are volunteers, many of them have their own businesses to attend and still, deem their roles as champions as a duty. Janet Choongo, a former CMMB volunteer worked closely with these individuals and says:
"I have never seen people act so selfless and work so hard for the betterment of another person. Putting their own desires aside, just so everyone else can live happy and healthy." – Janet Choongo
Our water, sanitation, and hygiene initiatives allows us to gain a deep understanding of what communities go through in terms of poor sanitation practices, and brainstorm ideas together for safer, healthier, and sustainable community and behavioral change.  Absolutely none of our work would be possible without the dedication of the communities themselves.
More on Solidarity
7. Care for God's Creation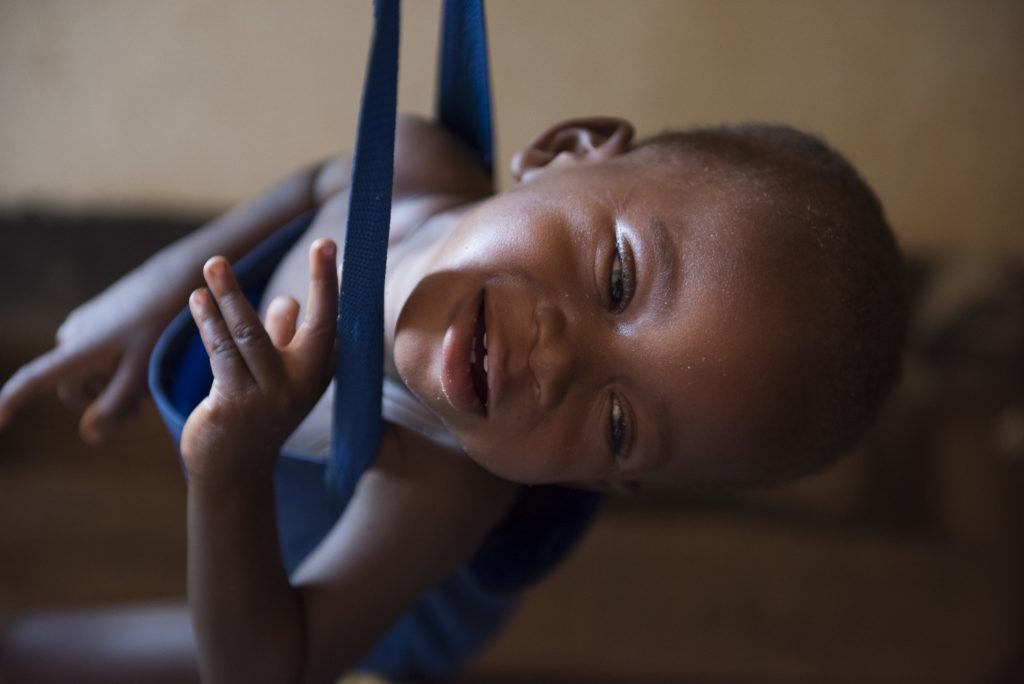 And Finally, We are called to protect people and the planet, living our faith in relationship with God's creation.*
At CMMB, we recognize our relationship with all of God's creation. As an organization we are called on to protect the world's most vulnerable. It is a duty that we feel and pursue every day. Along with this, we recognize the importance of a healthy environment for a healthy life. Many of our initiatives are focused on the provision of clean water, latrine construction, and sanitation methods that not only lead to a cleaner environment but also a healthier life. At CMMB, we compliment these initiatives with committed support to national campaigns (including community-led total sanitation to combat open defecation).
Our inspiration is rooted in faith. But, as you can see from these seven themes, it transcends beyond just a belief. Our work, inspired by the virtues of our faith, began with one man. One man, who was called to serve the most vulnerable in Haiti. Look at his legacy today. It is just the beginning.
More on Care for God's Creation
---
As you can see, CMMB has been guided by each of the seven themes. We hope that you will be equally inspired. If anything, we hope that this breakdown of the Catholic teachings motivates you to dig deeper and to discover what inspires you to make a difference in your family, your community, and even the world.
*Want to get in on the secret even more? Click here to find our source! You can also access an assortment of resources, available to deepen your understanding of "the Catholic Church's best kept secret."