Raising Up Forgotten Children with Disabilities in Peru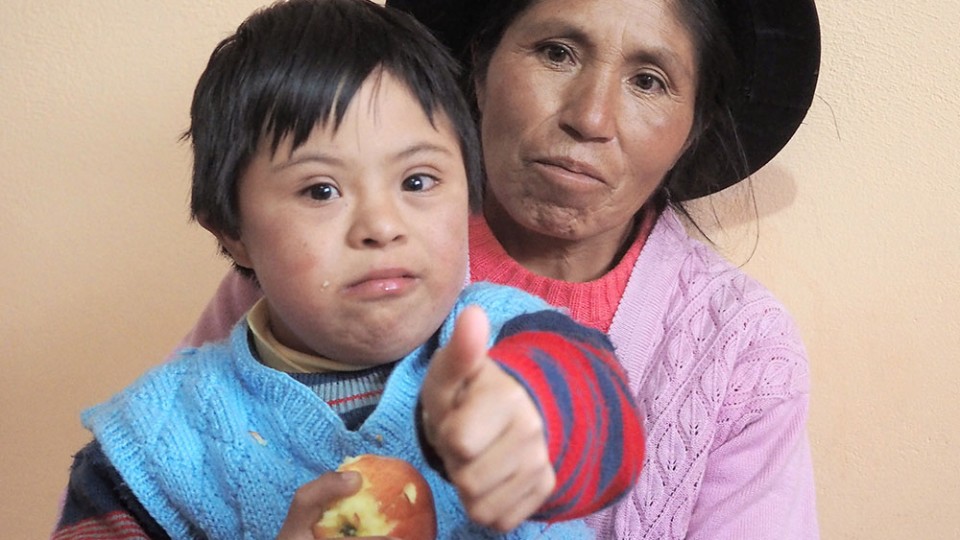 Where
Peru
Why
Improve the quality of life of children with disabilities and their families, addressing their basic therapeutic needs and ensuring their inclusion and participation in the community.
Funded by
Margaret Longto and other private donors
When
2012 – present
What
Children with disabilities frequently face discrimination and exclusion, and communities have inadequate or nonexistent resources and services to treat them. CMMB's Rehabilitation with Hope project in Huancayo and Trujillo, supported by the ministry of health and by local and international universities, focuses on children with cognitive and physical disability of varying degrees—specifically targeting children whose families have extremely low financial resources who would not otherwise be able to access professional rehabilitation services. The project provides personalized rehabilitation regimens to each child. The rich offerings include individual and group physical, language, cognitive, and socioemotional therapies; equine therapy sessions; music and dance workshops and sensory workshops.  The project has also:
Promoted good family habits around health and education.
Promoted responsible involvement of community agents, volunteers, and students.
Helped integrate people with different abilities and their families, and fostered civil society awareness of these individuals and their challenges.
Watch the video below to see how this program is transforming lives.
Impact Stories: