The Life of a Doctor in South Sudan
By Dr. Matthew Jones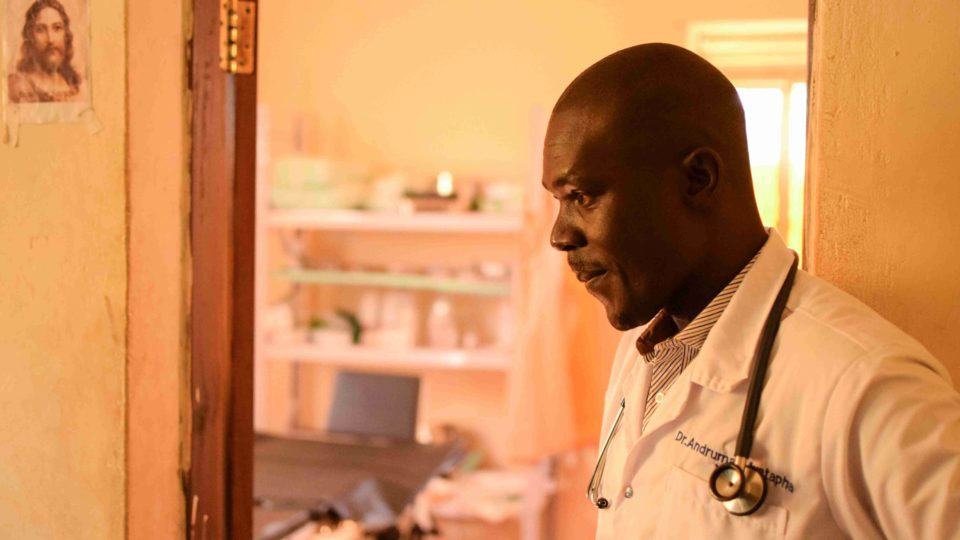 National Doctor's Day is celebrated on March 30th in the United States. It is a day to recognize the huge contribution of physicians in the lives of individuals and communities. CMMB's work brings us to some of the most remote and challenging places in the world. The doctors serving at health facilities in these areas encounter countless obstacles to their work, including poor infrastructure, lack of medicine, limited access to water and sanitation, and insufficient staffing. And in the face of all these limitations, doctors continue to show up and do what they can. Doctors like Mustapha Andruma in South Sudan. Dr. Mustapha serves at the St. Theresa Hospital, in one of the most vulnerable communities in one of the most challenging countries in the world. He does what he can to overcome the limitations to provide quality healthcare. 
Dr. Matthew Jones, our international volunteer and Aurora Fellow, recently spent time with Dr. Mustapha at the Primary Health Care Center in Nzara.
---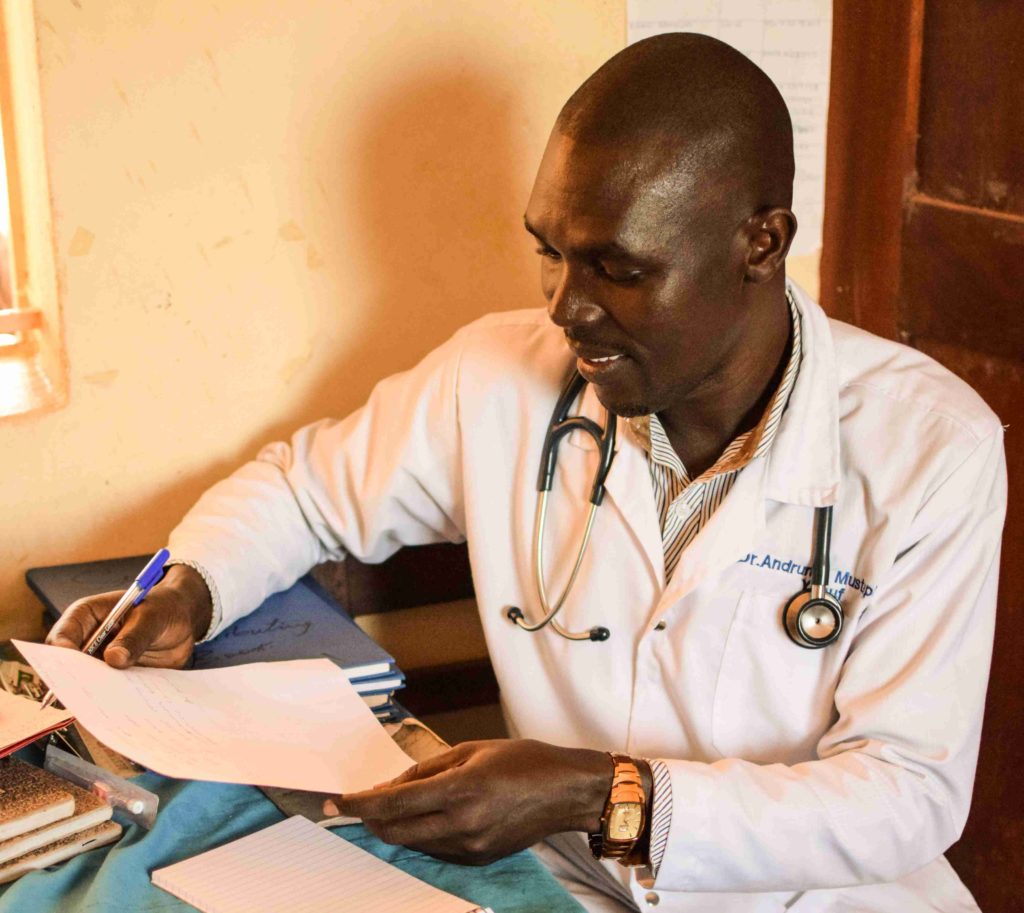 I am walking from St Theresa hospital to meet Dr. Mustapha, a Ugandan doctor specializing in obstetrics and care of pregnant women. The hospital is in its second day of being without running water. At the moment, the ground staff are convoying barrels of water from a nearby well to the various clinical areas. As I walk, I bump into Jaco and Raju, a South African and an Indian employee of a local teak plantation, a long term supporter of the hospital, who have been brought over to try to fix the water outage.
I am taking a spare hour to see Dr. Mustapha in action at the maternity center funded by CMMB. When I arrive, you wouldn't guess that the center is probably doing the most advanced surgery in this region of South Sudan, certainly with regards to obstetrics. The site is the size of a small GP practice in the UK, basic, crumbling a little at the edges. All around the site are patients, pregnant women, and their relatives, milling about.
I enter the building and meet Dr. Mustapha and his team, four in total, two present today. Five people running this center. Dr. Mustapha has a warmth and ease in manner that seems slightly at odds with the fact that he is such a vital component of the health system in Nzara. He carries himself without even a trace of pomp or importance.
We go on a ward round and immediately I am meeting some of the cases from the past 24 hours. It's a sobering workload that the team have dealt with in the past day, two ectopic pregnancies, two post-natal haemorrhage, an ante-natal hemorrhage and cesarean section, and a molar pregnancy. Every one of these women would have likely died if they had remained in the community.
As we progress through the ward round, Dr. Mustapha has a rapport with the patients that you would rarely encounter in the West, indeed a rapport that might be frowned upon. In truth though, it is quite consistent with the culture here, the tactile nature of the care delivered, the honesty, the directness, the sincerity. Imagine the opposite of cold, detached professionalism.
He is particularly proud of one case, a mother who had a placenta praevia and ante-natal haemorrhage. It's touching to see this on his face, the clear pride he takes in his work, in the community at the heart of which he is placed.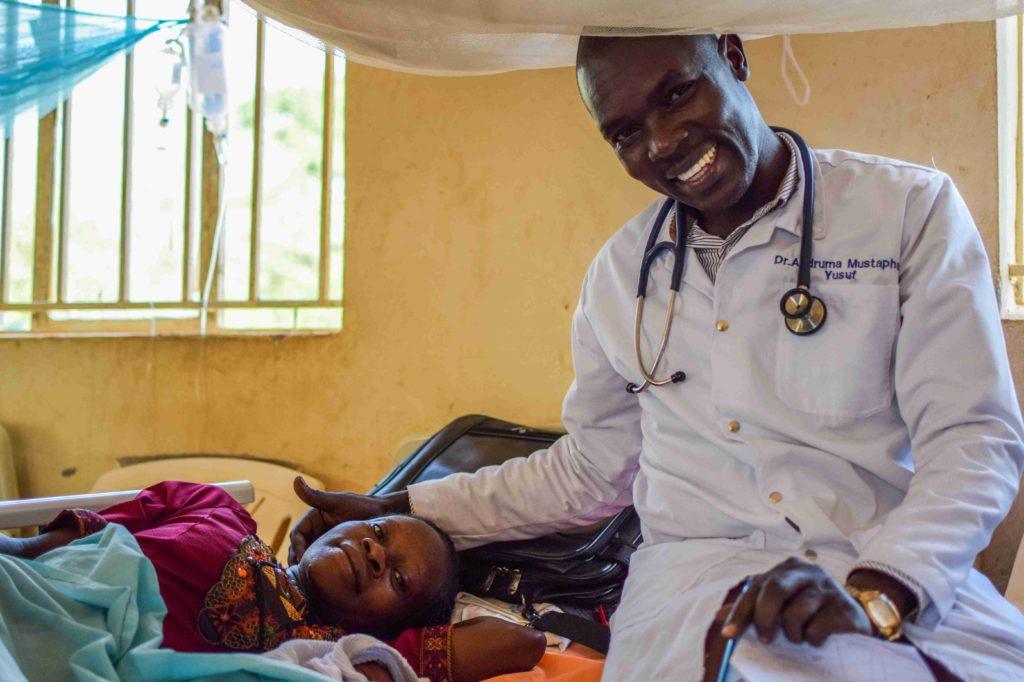 After the ward round, we return to the office, next to which sits the delivery room and theater. The midwife has just delivered a 32-week-old baby, whose head is about the size of her closed hand. Dr. Mustapha pronounces with a smile, 'she will be fine, but any younger… we need an incubator."
The delivery room and theater are equipped simply, the facilities designed without any thought to appearance or external view. Everything here operates here on a shoestring, the bare minimum, no luxury, no frills.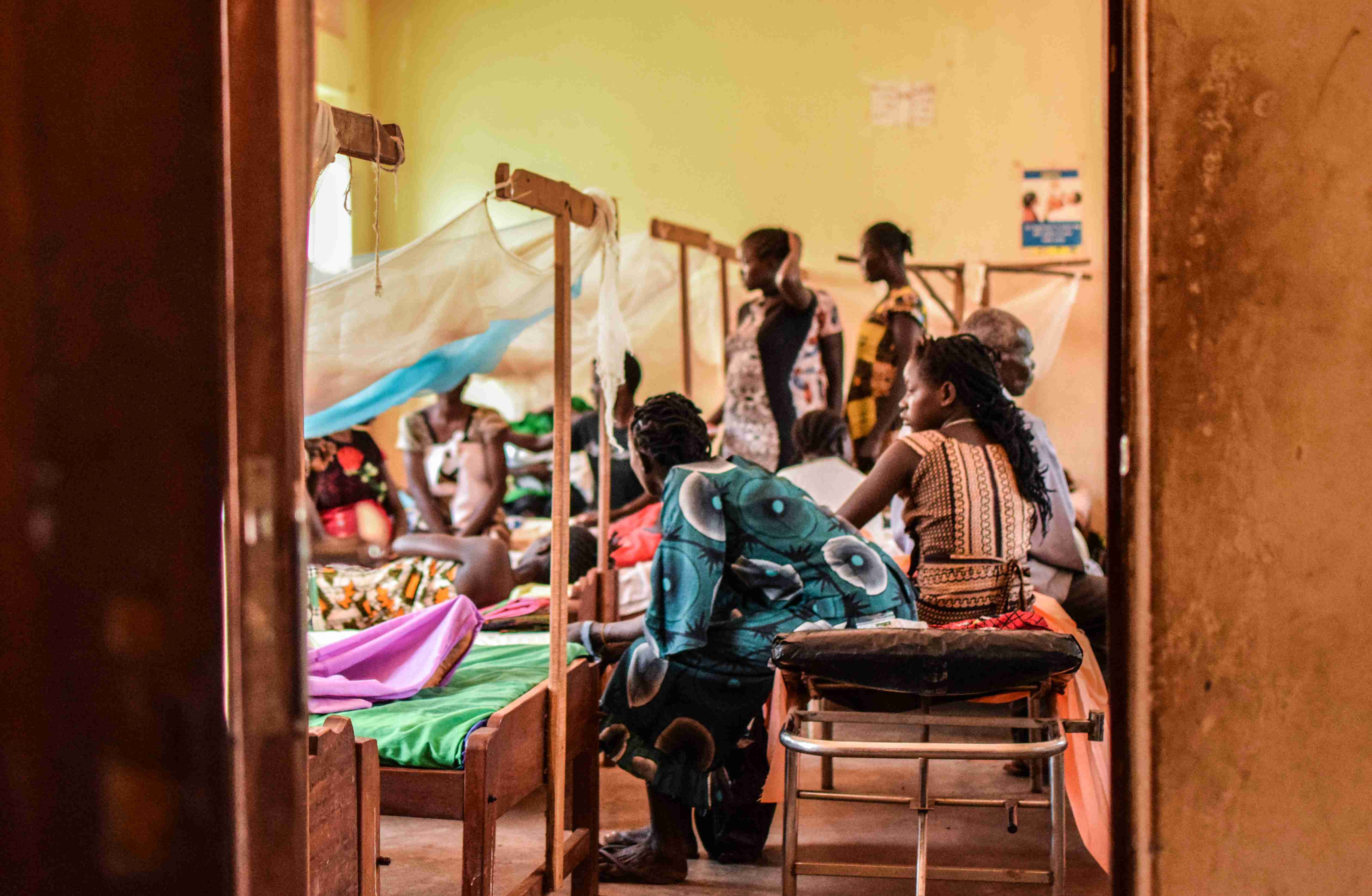 Yet, more than anywhere else I have seen so far, the maternity unit is carrying out a service that is based on substance and practical reality. At times, throughout the developing world, wherever aid is present, you sometimes perceive that systems and resources have been grafted from the West on to a service that either does not require them or understand them, the result being an expensive, inefficient, and unjustifiable result. Even in my hospital at times, there's a mismatch between western ideas, designs for the long-term, and the fact that the wards struggle to run even the most basic level of care with constant staff shortages.
But here in the maternity center, the system is run on principles of local sustainability and viability. It may appear basic but it's designed to last, to survive, to continue in the face of constant challenges and shortages.
I sit down and chat to Dr. Mustapha for five minutes. He talks simply, quietly about the trajectory that brought him here. Rather like the center, I sense he operates efficiently, flexibly, and directly to achieve results; his training is not an expensive one in the West, but one forged through experience in Uganda and South Sudan. He appears a perfect fusion of western and non-western medical culture, a man with Africa in his heart, loyal and devoted, but also capable of acting as an intermediary between Western donors and charities and the local culture. His gaze is local, his perspective global.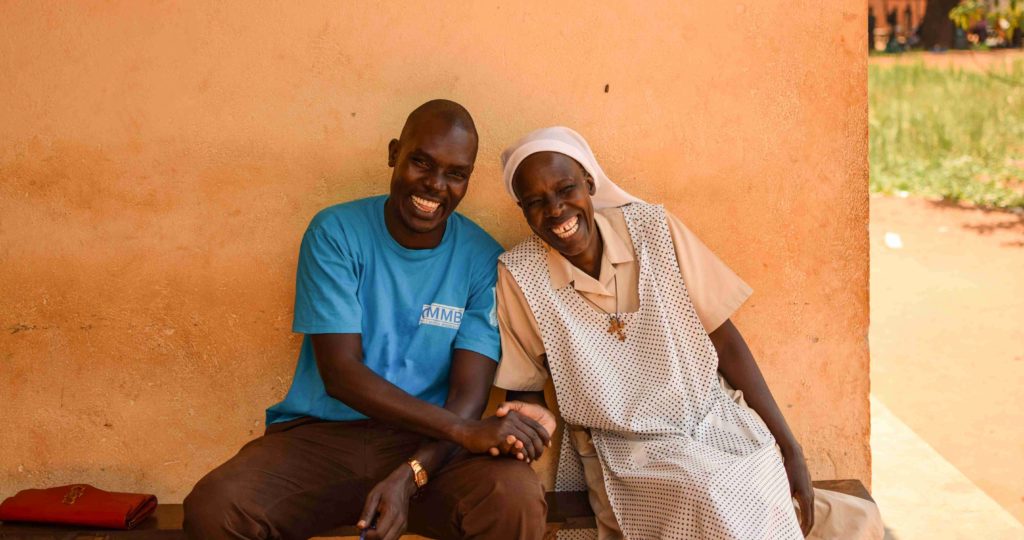 I walk back to the hospital. I pass a dozen midwife trainees dressed in pink. Around eight of them are male, a surprising statement on gender empowerment, perhaps a little distorted in that we try in the west to empower women to enter male dominated careers. It's another piece of information I store, not quite understanding, not quite there yet.
I am doing a teaching session with local trainees, young people from Nzara who the hospital employ in the hope that they will be the next generation of nurses and doctors. There's no clear road map to that destination, but for now, their enthusiasm and positivity make me believe anything is possible.
There is talk indeed of a nursing school being set in the next few months to formalise their training, with an affiliation to a Kenyan university. But we are aware that there is no budget to cover this, so everything will be done with existing resources. Still, it's a positive step towards the building of local institutions that can invest in young people.
All these threads I write about are connected by ideas of sustainability, the future that South Sudan is slowly building for itself, working out how to relate to Western ideas, how to achieve independence in terms of skilled staff and funding. Dr. Mustapha runs a fantastic service, contiguous with local culture, but funded from abroad. The hospital wants to plan for a future, seeing itself as a progressive institution, but it runs out of fresh water and can't always staff the wards adequately, relying on private donors for 80 percent of its budget. It also relies on Ugandan staff for many of its most skilled positions and there's no immediate hope this can change.
And all the time, South Sudan has one of the highest child mortality rates in the world, one of the highest maternal deaths in pregnancy rates. So, for now, foreign money, skilled staff from other African countries, Western ideas grafted on, this is the only way forward.
The following day the water supply is restored. The internet is working intermittently; the wards are filling up as malaria season arrives. Outpatient sessions extend to Sunday, the clinical area overrunning. Hope abounds, hope fades, in the space of an hour or two. Chaos and collapse never feel distant, things seem to fall apart from time to time, but somehow they don't. Some days, it feels as if we're trying to run a hospital in crisis and also build a long-term service. Without addressing the former, there can be no future, but without the latter, the former is pointless, a life support machine surviving hour to hour.
No answers, just questions, many questions.
---
Author: Dr. Matthew Jones is an international volunteer currently serving at St. Theresa Hospital in Nzara, South Sudan. In addition to his clinical and capacity building work, Matthew has been busy recording his observations and learning about what life is like for the people in this community.