Faith Will Keep Us on Our Journey—Your Weekly Reflection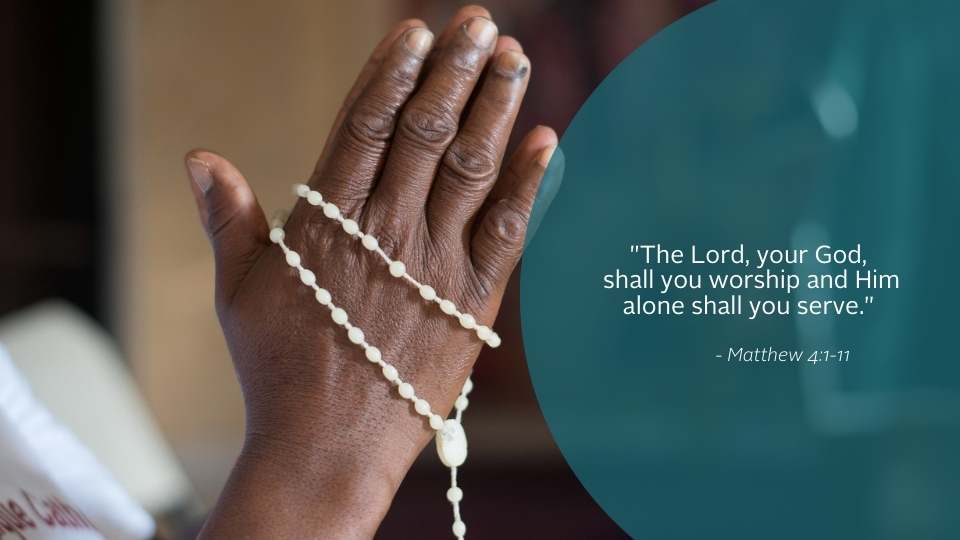 Subscribe to CMMB Weekly Reflection podcast on Apple podcasts and Spotify — and please leave us a rating and review. Sign up here to receive reflections straight to your inbox.
---
On this first Sunday of Lent, the Gospel brings us to the desert, where it's hot and dry, where we hunger and thirst, where we confront life's temptations and many challenges. It is here where Jesus spends 40 days in fasting and prayer. It's also here where Jesus, and his faith, are confronted by temptation after temptation after temptation.
When Jesus was hungry, the devil invited Him to eat. Jesus refused.
When His word was questioned, the devil tempted Jesus to prove Himself as the Son of God. Jesus refused.
When riches and power were in His sight, the devil offered Jesus the keys to all the Kingdoms. Jesus refused.
As we journey through Lent in prayer, reflection, and sacrifice, we will surely face our own temptations. If we step away from the path, perhaps we can shorten our journey. If we stray just a little, perhaps we can indulge in a familiar comfort. If we give up altogether, perhaps we'll find relief.
From today's reading, we know that Jesus kept His faith and continued on His journey, despite temptation. Ultimately, He found strength through faith. As we walk in His footsteps this Lent, may we strive to do the same.
Join us as we embrace this holy season of prayerful reflection and sacrifice, so we too may find strength to overcome our temptations and confront life's challenges with faith.
We invite you to download our free, printable Lenten prayer calendar. Filled with daily quotations from the Bible, we hope it brings you motivation and inspiration throughout the challenges of your own Lenten journey to the glory and promise of Easter Sunday