Feel God with You — Your Weekly Reflection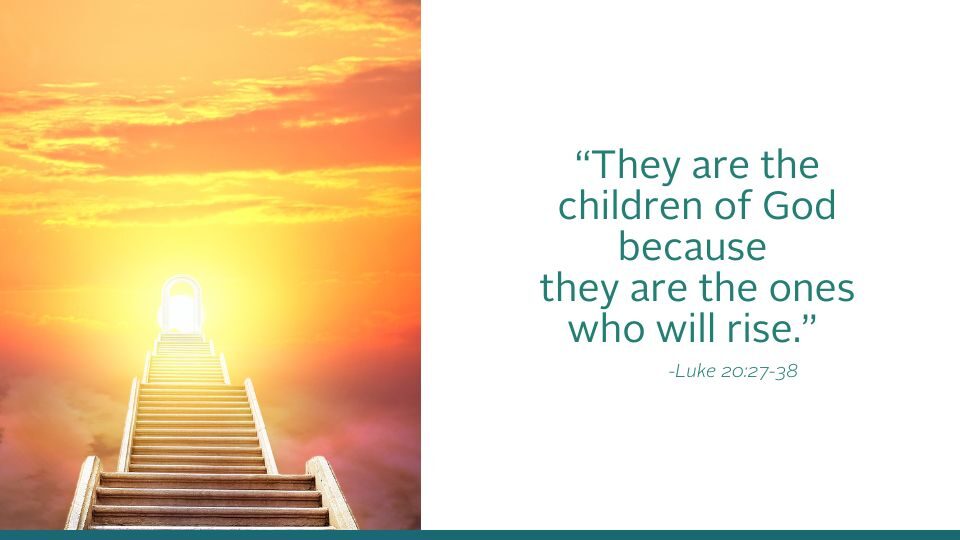 Subscribe to CMMB Weekly Reflection podcast on Apple podcasts and Spotify — and please leave us a rating and review. Sign up here to receive reflections straight to your inbox.
---
Imagine you are sitting next to Jesus. Religious leaders of his time are among you, discussing what happens when we pass on. Some argue for life after death, others doubt its existence.
You listen as Jesus joins the conversation. With his words, he washes away any questions, fears, or doubt you may have had.
When you find yourself facing a challenge, who do you turn to? Jesus wants to remind you that God is always there. Through every stage of life—even after our life on earth.
On November 2, we joined our Catholic community to recognize All Souls' Day. It is a day to remember loved ones who are no longer with us and find comfort in their new journey with God.
For us at CMMB, All Souls' Day is not only a special reminder of those who have passed, but also of those around the world, whose lives we can still save with access to quality healthcare.
On All Souls' Day, we shared a special prayer card to help you remember your loved ones. We offer it to you again today as a source of comfort during moments you find yourself thinking about their new journey with God. Click here to download your prayer card.
Portions of today's reflection were adapted from and inspired by the Loyola Press Sunday Connection.